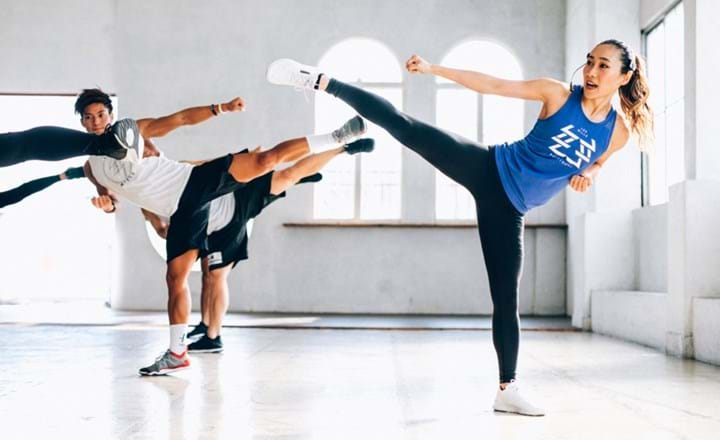 60-second summary:
Most of the world's successful club chains prefer to partner with group fitness experts.

They cite the consistency of the workouts – and the scalability options this brings to their growing operations – as being among the standout reasons for using pre-choreography.

High quality training for Instructors and the ability for them to focus on creating outstanding class atmospheres that keep members coming back is another key factor.

Convenience of having music licensing, marketing and safe, effective programming all taken care of, also scores highly.
Group fitness programming. You just stick on a Spotify playlist and throw a few moves together, right? How hard can it be?
A little harder than that, most club operators would say. Ultimately it all boils down to the standards that you want to set and, most importantly, whether or not this helps your club to recruit and retain members.
The battle between offering pre-choreographed workouts and developing in-house classes is an age-old debate in the fitness industry.
There are those who say that offering their own group fitness classes is what makes them special and gives them a USP to stand out from the crowd – assuming these classes are kick-ass of course!
There are others who say that the consistency and quality of expertly pre-choreographed workouts matters more to them and their members.
Both sides have valid points. The recent rise of boutique clubs has shown that clubs which can carve out a niche in a particular group fitness discipline can quickly build a loyal fan base and command impressive fees from them.
But when it comes to creating a world-class workout, there certainly is a lot to think about (as we can see from the video above). When you factor in the choreography, the disciplines, the scientific research, the music licensing, the marketing, the training of Instructors – and the need to refresh all this every three months – you can also see why many would rather leave it to the experts.
We spoke to some of the world's leading club owners to get their take on the debate and find out why they've decided to branch out into partnerships with group fitness providers.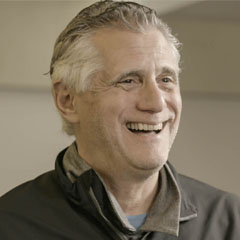 Frank Napolitano, President of 24 Hour Fitness, which operates 440 clubs in the US, boasting almost four million members.
"The essence of the fitness industry and successful fitness models is community. What group exercise does for people is create an environment where community rules. It's a place where people who want to be social and exercise around other people get an opportunity to do that and do it brilliantly. So for us at 24 Hour Fitness, community is built into the group exercise room, and that's what makes it an essential piece of what we do.
What makes Les Mills unique and how it helps our business model is that it's brilliantly executed every time and in every way. BODYPUMP – the original class and still for us the most popular – is a brilliantly choreographed set of strength exercises that incorporate cardio as well. It would be almost impossible for anyone to duplicate that on their own, unless they spent the energy, time and resources to be as methodical about it as Les Mills is. So that's what makes it unique.
It's my 35th year in the fitness industry and you can't have been in the industry that long without knowing about Les Mills. My first experience with it was back in Town Sports back in 2000, when we decided that the most important thing we could do to differentiate ourselves from the rest of the fitness competitors in New York City and the East Coast was to have a wonderful, well put-together program for group exercise. And Les Mills fit the bill."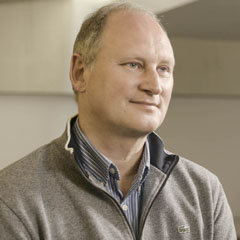 Rene Moos, CEO of Basic-Fit (586 clubs across Europe with 1.5m+ membership)
"I think organising group classes, live or virtual, on your own is very complicated. It's obtaining the music rights, keeping everything on the same level of consistency when somebody is on holiday, when you replace somebody it has to be the same. So it's very difficult, if not impossible, to do it on your own as a club owner.
We started our business more than 20 years ago, and we started with Les Mills in the second or third year, so we've been a very loyal customer. We really enjoyed that everything was taken care of, the music rights, the training of the Instructors, and the fact that everything was really high quality.
I think in the business we're in, fitness can be boring on a treadmill or being on a bike constantly, so live group classes or virtual group classes really help lift our customers and bring them together. And group classes are very important for member retention, which is why we're very focused on it."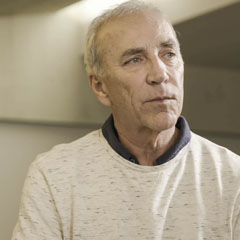 Mark Harrington, CEO of Healthworks Fitness – a chain of four female-focused US clubs, plus two not-for-profit community fitness centers.
"We operate women's clubs in Boston and they're very successful, very high-end, and for years we did our own programming. We had our own classes and I'd hear about Les Mills and say 'That's fine, we don't need it, we do a really good job on our own'.
And then Phillip Mills and I met and I heard a little bit more about it, and so we said, 'Okay, okay, we'll try it'. I really didn't know that much about it, but it was amazing, We put BODYPUMP on our schedule and straight away it became the best class, so I kind of felt a little silly, you know?!
As far as making that decision to do classes on our own or not, we couldn't get consistency on our own and we couldn't create the same music, We had a lot of what I would call mavericks that would be doing their own thing, so a member couldn't walk into a class and know exactly what she's going to get. Les Mills gave us the consistency, so you knew what you were going to get and it was up to the particular Instructor to make it a good or a great class.
Our main clubs are women-only, so the group fitness component is huge. We find in the New York and Boston area that we're having to compete more and more with clubs offering different types of group fitness programming, but fortunately, the Les Mills product is just getting better and better."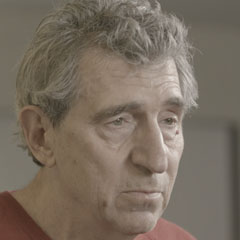 David Patchell-Evans, Founder and CEO of GoodLife Fitness Clubs (which operates almost 400 clubs across Canada)
"Group exercise is crucial in the fitness club business, because we live in an isolating high-tech world and group fitness is high touch. It allows people to sweat together and you get stronger together and you overcome obstacles together, right?
I remember hearing about this great fitness class program that would really help me, and at the time I had about 30 clubs and was trying to think how to build them and have them organised and systemised into fitness classes.
We were leaders in Canada in fitness classes, but I was looking for something bigger and better. So, I came down to New Zealand, saw the classes, was enthralled by the system Phillip Mills had, how well his clubs were run, and decided to adopt his fitness classes in Canada.
We now have almost 400 clubs and fitness classes by Les Mills have been a key part of that growth. They brought people to us and they made people trust us, so we have seven different classes from Les Mills in the average club.
People love the variety and they really like the music, the instruction and the quality – the quality is everything.
Les Mills has found a way to bring rhythm and heart together. They make Instructors feel confident in what they present. With the pre-choreography, the music and beats all figured out, you can pay attention to people in the class. I teach Les Mills myself and I love that I can just focus on making people feel good.
As for my Instructors, they love the system so much that some of them have got Les Mills tattooed on their derrieres!"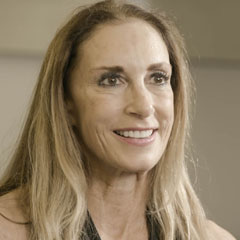 Lynne Brick, Co-Owner of Brick Bodies Fitness Services (six clubs)
"What do I think are the most important components of partnering with someone for group fitness versus doing it on your own? The key is consistency. Having been a health club owner for 35+ years now, creating that consistent experience so that all the members can become raving fans is critical.
And it's one of the best ways to give your Instructors tools for success. Even though they're all delivering the same choreography, what makes each Instructor successful is the uniqueness they bring to every single class. The moves may be the same, but they're empowered to focus on being the best coach to their participants.
We've coined a phrase at Brick Bodies which we call 'WHIM': World Class, Humorous, Inspirational and Memorable. And those four key components are really what separates the Les Mills brand from so many other programs or health clubs that try to do their own thing. The education supports all of that and the high quality of the Instructor training.
What's incredible is they're constantly reinventing themselves and evolving, which is a very challenging thing to do. That's the key to success to any great company – staying true to the core business while being committed to change. Les Mills is constantly creating new programmes and then every quarter launching new programs within the programs."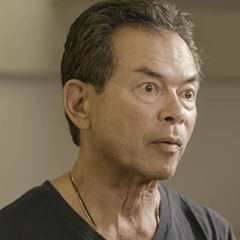 Victor Brick, Chairman of the Board of Brick Bodies Fitness Services (six clubs)
"Having been a group fitness teacher myself, I've always thought there's an advantage to having programmes where you can assure the quality of the programs and let the personality of the Instructor come through without having to worry about everything else.
One of the most important things about quality is consistency. Think about it. In an athlete, you want a guy that's going to give you a high level of performance every time. It's the same thing in music. With Les Mills programs, you're guaranteed the quality of the product. All the Instructor has to add is their personality, and that personality makes it unique to that Instructor. But you're guaranteed, no matter where you are in the world, a really high-quality product."
Geoff Dyer, serial club operator and the Founder of Lifestyle Family Fitness and AussieFit
"When you think about the fitness industry, one of the main drivers of participation is having a great fitness program. Today, fitness is working its way to becoming more of a commodity, where price is one of the ways that people define what fitness experience is about.
Group fitness is a way to really connect with women, and ultimately, women drive the business. If you can be appealing to women, naturally the men will follow. Having a strong group fitness program leads to members staying longer – better retention rates, cleaner clubs, better managed clubs. I think group fitness is a great way to differentiate your brand.
Les Mills have been the premier brand in that side of the business since as long as I can remember. When you think about group fitness, there is no other brand that's got the worldwide recognition that Les Mills has, no other brand compares. The reason for that is they've invested a lot of money and effort in creating unique programming and a great brand.
That's where the value is, through the integrity of the brand. People love Les Mills, and they love to teach it, and once members or staff have had a chance to get involved in that brand, they will never leave it."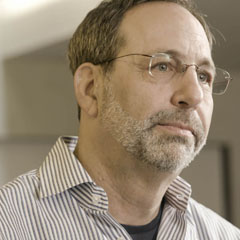 Steve Schwartz, President and CEO of Midtown Athletics Clubs – a chain of eight luxury sports resorts in the US and Canada
"I think group exercise, to some degree, is the future of the club business. I think of equipment as standard and you just have to have it, and there are times when it's just right for people. But the group fitness experience creates more motivation, more of a draw to come to the club, and frankly is just more fun. So that's what people are going to want.
In the past, I'd always seen group exercise as an Instructor-driven project or class – they really dictated what was happening. It was frustrating as an owner, because you had no control over any of the quality. Sometimes classes were great, sometimes they weren't.
So I was intrigued by the idea of a well-choreographed, well-programmed class that someone else who was an expert really dove into and did a good job with. I was really impressed by how much thought and attention went into Les Mills programming and I've been impressed ever since.
The instructors love it, so they deliver it with enthusiasm. Once they've bought into the concept – that they like the quality, the music and the moves – the rest takes care of itself. Members love it, and each person has a favorite program. We have a menu to choose from, and at the end of the day, people are able to find their niche."
Request a free consultation and timetable analysis
Interested to find out more about how world-class group fitness programs can bring benefits to your club's bottom line?
GET IN TOUCH