Gandalf (a.k.a. G) was fortunate to experience the magic of dance from a young age. At middle school, his teacher – who also happened to teach dance at the Les Mills Auckland City gym – spent 15 minutes every morning leading the kids through snippets of her favorite dance workouts. He loved it so much that within a year he was on stage at the gym teaching his own hip-hop classes – at just 14 years old!
These days, Gandalf continues to pack out the same studio, delivering legendary dance workouts on a weekly basis. As the BODYJAM program director, he is constantly sourcing and shaping fresh music and choreography, teaming up with some of the world's top dance talent every three months to film a new release. A big part of his role is educating and inspiring the many international instructors who teach BODYJAM, and he is often collaborating with celebrity choreographers and dancers on special projects. This has included teaming up with Hollywood actress Nina Dobrev to shape the special edition Reebok x Les Mills BODYJAM workout and creating the LES MILLS DANCE On Demand at-home workouts.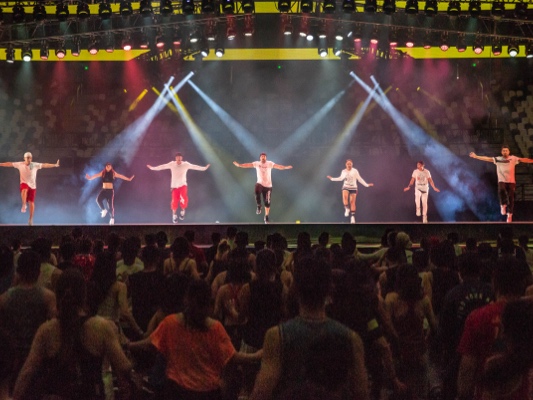 When it comes to creating ground-breaking dance, Gandalf says there are no rules and there is certainly no sure-fire way to do it.
"Experimentation and exploring new movements, new genres and new movement styles is one of the greatest parts of dance, so you never want to close yourself off to new ideas. All of the best classes have one thing in common – a perfect connection to the feel of the music."
And when that connection is made it's magic.
"I am fortunate enough to teach at Les Mills Auckland City and three times a week I get to see the beauty of dance on hundreds of faces. People come, they get out of their head, get out of their work brain, get out of their stress brain, and just do something else for an hour. Dance challenges you physically, mentally, and rewards you with glorious endorphins."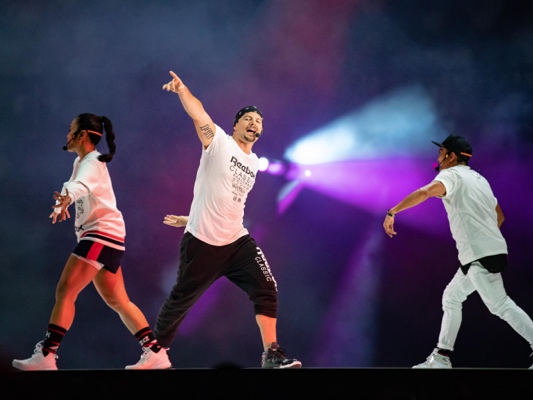 "Dance is a language every culture understands. All you need is the right instructor with the right programming and you can unleash total euphoria – and create a real sense of community.
Les Mills' dance programs have the best music in the world, distinctly original programming and great teachers with great technique – that is why they are blowing up group fitness studios worldwide."
Follow Gandalf at: instagram.com/gandalfarchermills/
You can experience one of Gandalf's dance workouts right now – access LES MILLS DANCE or the Dance Like Nina workout for free.
If you're keen to experience BODYJAM, find a class near you.
If you want more tried, tested and true news from the leading edge of health and fitness sign up to get Fit Planet insights and advice straight to your inbox.