The outbreak hit us around our Chinese New Year celebrations: January 24th – January 30th.
On January 23 the Chinese government placed Wuhan under quarantine, with the rest of the Hubei province being locked down a few days later.
I work for the Les Mills office in Shanghai. We were due to be back to work on Friday 31, but on January 27 the government announced the holiday would be extended until February 10, and everyone should work from home. Travel was restricted, many businesses were closed and apartment complexes were secured, with health screenings and restricted access to residents only. Face masks were made mandatory, along with temperature checks, and monitoring of our movements via phone apps such as WeChat and Alipay.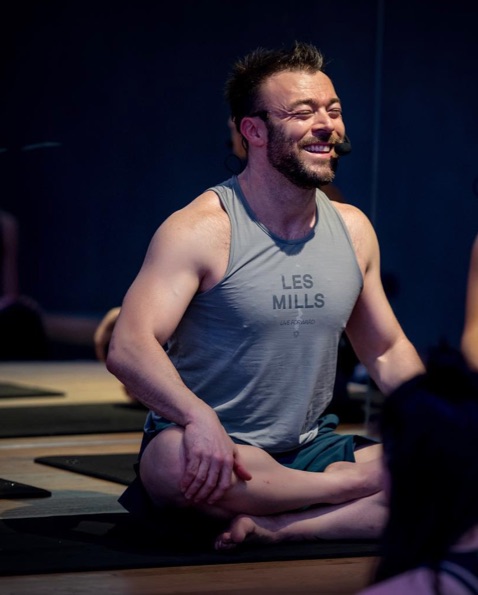 This was updated on February 7, and working from home was extended by another week – meaning we were due to be back to the office Monday 17. Many businesses close down for the Chinese New Year festival, and people simply did not return to open them again.
All gyms were closed, so none of us could not teach or train. Cafés, restaurants and bars were closed, although a few were able to offer home delivery which would be left with the security guard at your compound for collection at the front gate. During the lockdown there were differing levels of restrictions depending on your province. I had friends who lived in some apartment compounds that absolutely banned going out, and some who were able to go out if they signed in and out.
I had just travelled to Taiwan to deliver some Advanced Instructor Trainings, and support our Super Quarterly Workshop. I returned to Shanghai Feb 24 and had to start 14 days' self-isolation (as was the case for anyone returning to China).
As China contained the virus and got a handle on the numbers, restrictions were being lifted in certain areas and some gyms re-opened. Access was limited, and there was no group fitness, but at least it was a sign that things might be getting better.
You were able to book a workout session and train – with your mask on! As soon as you put down a dumbbell, or got off a treadmill, it was instantly disinfected by the cleaning crew. Showers, saunas and steam rooms were still closed. There were also 30-minute intervals between sessions to thoroughly clean everything again with no members around.
Slowly but surely a few more cafés, bars, shops and restaurants started to re-open, but with temperature checks and health and travel declarations. One café I go to, for example, only allowed one person to sit at each table, and they were not yet serving food from the kitchen.
Monday March 30 will be my first group fitness class back teaching at the club. Capacity is reduced to 50 percent, the schedule is reduced and we must still wear our masks. My last class there was Thursday January 23. So that's 67 days! I am so excited to teach again!*
As someone who has now lived through Covid-19 from the beginning, I'd like to share with you some of the lessons I have learned and how I coped during these times.
Stay Calm
We can't control what adversity life throws our way, but we can control how we respond to it. Keep a positive mindset and look for ways to make the best use of your time, so that when you come out the other side of this, you will be better for the experience.
Stay Connected
Reach out to you your friends, family and loved ones. We are so lucky to have so much technology at our disposal to stay connected to each other. Facebook, Instagram, Skype, WeChat etc. Use it. Use it often.
Stay Home
Listen to the experts. If we all stay at home and adhere to the advice, the sooner we can contain this thing and begin to get back to normal life. Or whatever our new normal will be.
Stay Positive
So, are you going to sit on the coach eating Pringles, drinking wine, binge watching Netflix and generally feeling miserable because you can't go out? Or are you going to put the time you have to good use to develop yourself as a person, so you come out of this experience better than when you came in.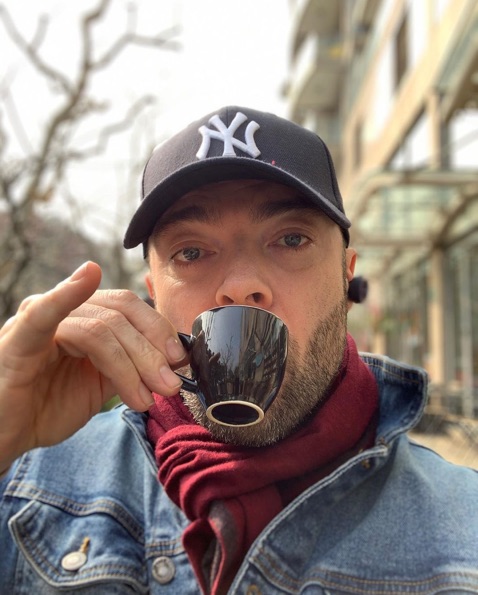 Here's what helped me:
Watch and share inspiring TED talks such as Drew Dudley, Benjamin Zander and Shawn Achor
Learn a new skill. I had more time to improve my Chinese and play the guitar. But I also learned a new skill: how to do a headstand. I know many people can already do this, and it's nothing particularly grandiose, but I chronicled my journey of many failures through Instagram stories and the wave of euphoria that came over me when I achieved my first one was incredible.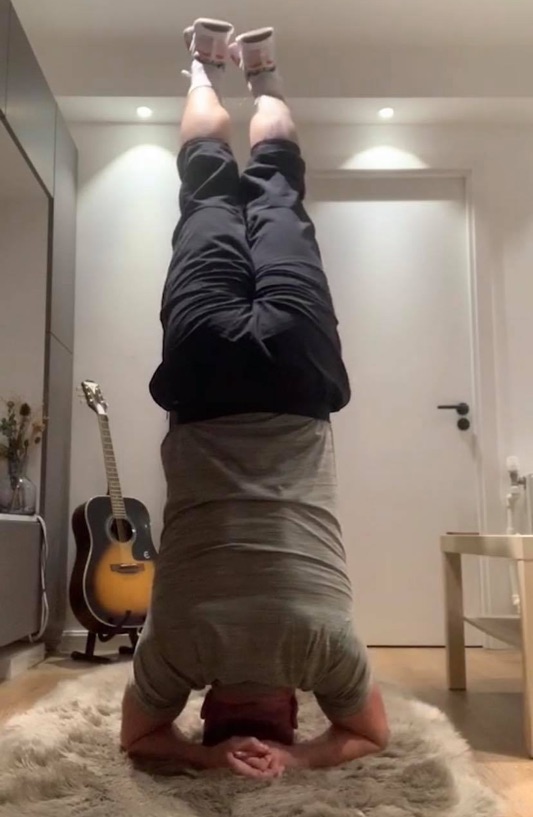 Meditate. I am still not good at it, but it's nice to find some quiet time to calm the mind.
Read a book. Read another one. Start to write a book! I enjoyed:
Man's search for meaning – Viktor Frankl
The Fear Bubble – Ant Middleton
High Fidelity – Nick Hornby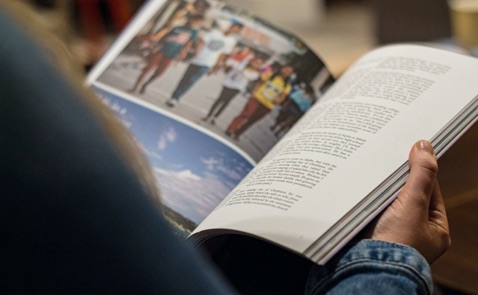 Write a gratitude journal. Find three things you are grateful for. Every night before bed, or in the morning. (See Shawn Achor TED talk)
Online study. Heaps of great stuff available here, I am currently going through Optimize with Brian Johnson.
De- clutter your house. (A great book - L'art de la Simplicité: How to Live More with Less.) I sorted through old clothes and gave away a heap of Reebok stuff to local Instructors. I cleaned out draws full of junk and fixed the blind that had been broken for six months!
Stretch more. Mobilize. Do yoga, do animal flow, bodyweight movements. Things you don't normally do enough of, but you know they are good for you. Work on imbalances, foam roll – Instagram is full of great accounts such as The Ready State, Achieve Fitness, Ido Portal, MoveU, Phase Six, and Animal flow.
Watch movies, documentaries, classic sports events. TV can be good, if you are filling your brain and heart with quality content. It's even cool to binge watch some series. Just be mindful of the balance in what you are filling your time with. I survived on After Life, The Sopranos, Planet Earth and James Bond movies!
Start a podcast, post some content, build an audience to speak to, share your knowledge, connect and engage other people. Be a voice. Serve others.
* After teaching his first classes back, Matt reported:
I was super excited to get back to teaching, it had been 69 days since my last RPM class, I had my playlist ready days in advance and arrived at the studio way too early!
We have a 26-bike studio, but with government regulations we can only open at 50 percent capacity – so 13 people with an empty bike between each, and we must wear masks. As people came in, you could feel the sense of excitement to get back to live classes. The energy was electric with everyone chatting away, big smiles and sparkly eyes. This was mixed with a little apprehension of course, as many confessed they hadn't exercised as much as they would have liked to, and perhaps gained a little weight and lost some fitness.
My class focus was to celebrate the fact that we are all back together, and ease people back into it gently. I wanted everyone to feel good and have fun, and keep the positive vibes flowing. Ultimately it was more about connection than working out – but the workout was still there, of course. It felt so good to be back teaching, to socially connect with each other, to get the music thumping, the adrenaline pumping, and to know that we all left the room a little healthier and whole lot happier!
Originally from Devon, England, Matt is currently the Training Manager for Les Mills China and lives in Shanghai. His Les Mills Les Mills journey began in 2002 on an Initial training for BODYPUMP at Gold's Gym in North Carolina, US. Since then, Matt has certified in 10 Les Mills programs, becoming an International Master Trainer in BODYPUMP, BODYCOMBAT, RPM, CXWORX and LES MILLS GRIT. During his 18 year Les Mills career, Matt has delivered Masterclasses, Quarterly Workshops, Initial Trainings, Advanced Trainings, education sessions, Trainer bootcamps and group fitness management seminars in more than 20 countries worldwide, and has worked for 5 different markets, living in the US, UK, New Zealand, Australia and now China. With a wealth of international Les Mills experience, Matt is a trusted and respected fitness leader, truly living the Les Mills values of One Tribe, Be Brave and Change the World!