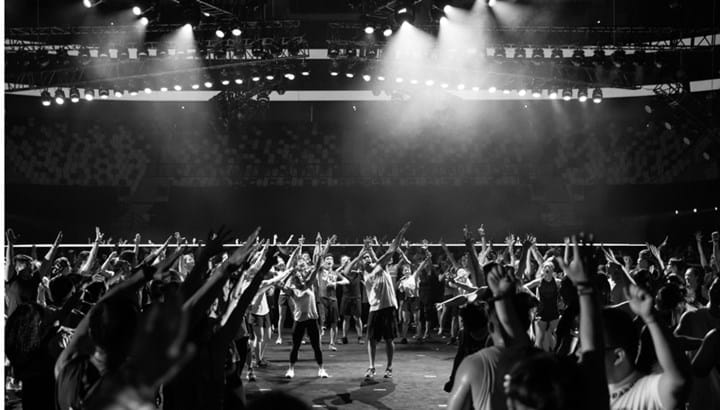 What's the fastest way back to full fitness for my club? After the toughest year our industry has ever faced, it's the question keeping every operator up at night.
Over the past year, our teams have faced enormous pressures, our members have been conditioned to keep well away from each other, while an armada of new digital fitness challengers are fighting us for their wallet share. There are many barriers to our recovery, but with the COVID vaccine rollout in full flow and club reopenings in sight, there is light at the end of the tunnel.
And if there's one thing we've learned from the pandemic, it's how quickly clubs can adapt to the needs of their members when the pressure's on. Operators responded to the outbreak of COVID-19 with impressive agility, implementing digital workout solutions in a matter of weeks to keep their members active and engaged. With ClubIntel reporting that 72 percent of global operators now offer on-demand and livestream workouts for members (up from just 25 percent in 2019), clubs have clearly made substantial progress in a short space of time.
In many ways, the pandemic hastened changes that we as operators needed to make anyway. Today's fitness consumers demand a seamlessly connected fitness experience, which suits their lifestyle and enables them to work-out on their terms. 85 percent of all gym members were already doing workouts at home pre-COVID (Qualtrix, 2019), illustrating the importance of catering for all types of fitness experiences if a club is to inspire loyalty among modern members.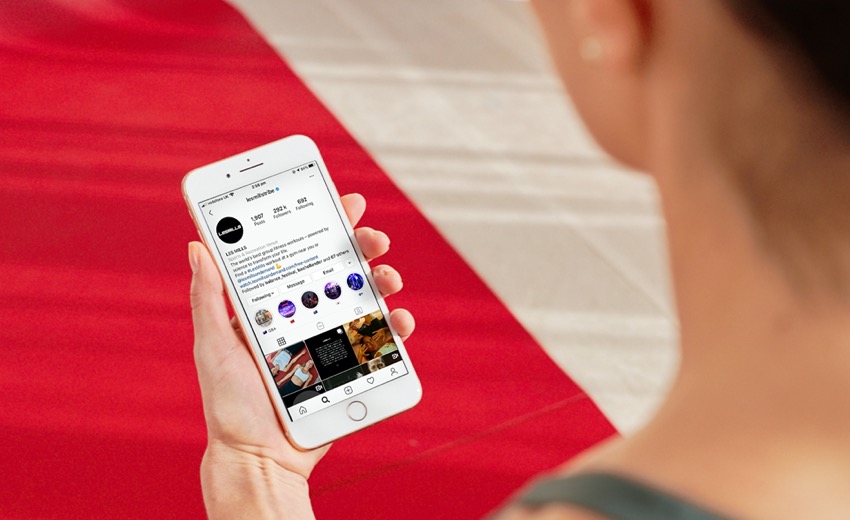 With tech giants like Apple, Amazon and Facebook betting big on fitness solutions, consumers' expectations are rapidly evolving, meaning clubs must constantly innovate to remain competitive and relevant to their users. The strides we've made to enhance our digital offerings will help future-proof our clubs and blunt the edge of these Silicon Valley rivals, but the fastest way to get our clubs back to full fitness in the coming months will be to double down on our advantage in the live fitness space.
The revival of live
Amid media scare stories that the COVID-inspired home fitness boom would spell the end of fitness facilities, the most encouraging insight is that the majority of members can't wait to get back to live workouts in their club.
An October 2020 IHRSA report found that 95 percent of members miss at least one aspect of their club and more than half are dissatisfied with their lockdown fitness routines. Of the markets that are out of lockdown, operators in China, Japan, and the UAE have reported rapid recoveries in recent months.
In our own chain of Les Mills gyms in New Zealand, we've seen people pouring back, with January 2021 attendance across the group back up to 94 percent of that recorded in January 2020.
"Getting people back to what they enjoy most has been key to reminding them why they fell in love with the club in the first place," explains Les Mills New Zealand Head of Fitness Ish Cheyne.
"Stepping back through the studio door for the first time has definitely been an emotional moment for some, while members' connections with our Instructors and Personal Trainers have been a critical part in them coming back quickly. Friendly faces really do count for a lot, as well as being really clear and consistent in your communication around cleaning protocols and what the workout experience in club will be like.
"Collaboration with industry bodies and peers is also vital. Exercise New Zealand did a great job of creating really clear guidelines for the fitness industry on how clubs, studios and exercise professionals are to operate at each lockdown level. We may compete with each other in business, but when it comes to COVID-19, we all need to work together as one industry team to ensure people feel safe when exercising."
Essential for society
Emphasizing the essential role of clubs in the post-COVID recovery will be key to bringing members back. One of the brighter spots of the past year has been the renewed sense of importance that governments – and society in general – have attached to health and fitness. Strong lobbying efforts from industry bodies and HCM Magazine – working closely with clubs and Instructors – have resulted in policy wins for the sector and a raft of positive headlines. Several countries in Europe have exempted gyms and leisure facilities from lockdown measures in recognition of their role in keeping people fighting fit, as well as the very low COVID transmission rate in fitness settings.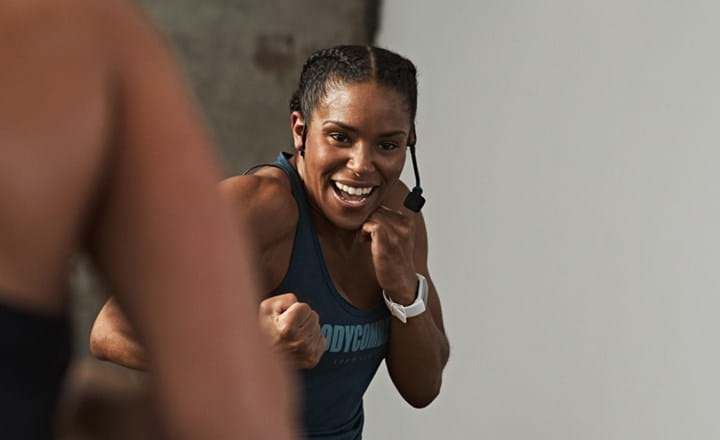 The latest data from ukactive (published 17 February) showed that for every 100,000 visits to UK gyms and leisure centers during 2020, only 1.7 people went on to test positive for COVID-19, while there was no evidence that transmission took place in gyms. Maintaining a steady drumbeat of stories on the safety of gyms will be key to assuaging concerns and influencing policy around COVID restrictions, but we should also highlight our impact on the vaccination effort.
Several studies have suggested that exercise can help boost the efficacy of vaccinations. A University of Birmingham study showed that people who exercised their arms for a few hours before a flu jab developed a stronger immune response, while a study from Germany's Saarland University found that elite athletes showed a more pronounced immune response to flu jabs, suggesting the fitter you are, the more effective your vaccine will be.
Dialing up the social experience
After months of isolation for much of the world's population, clubs are ideally-placed to meet the yearning for community and human interaction we've all felt during lockdown. Across markets that have already reopened, dialing up the social experience has been key to re-engaging members.
"Since reopening our sites in June and July, we've seen a massive rush from members eager to get back into the club and we're pretty much back to pre-COVID attendance levels," says Ant Martland, Co-Founder and Marketing Director of fast-growing UAE chain GymNation.
"Group fitness and the power of our club communities have really shone through and we think this will be a key component in the wider industry's recovery. Having been locked up and isolated for so long, people can't wait to get back to the thrill of a buzzing live class and we've got members queueing at the studio door early to secure their space. People are desperate to get back to working out in groups and the past few months have been the best new sales period we've ever had."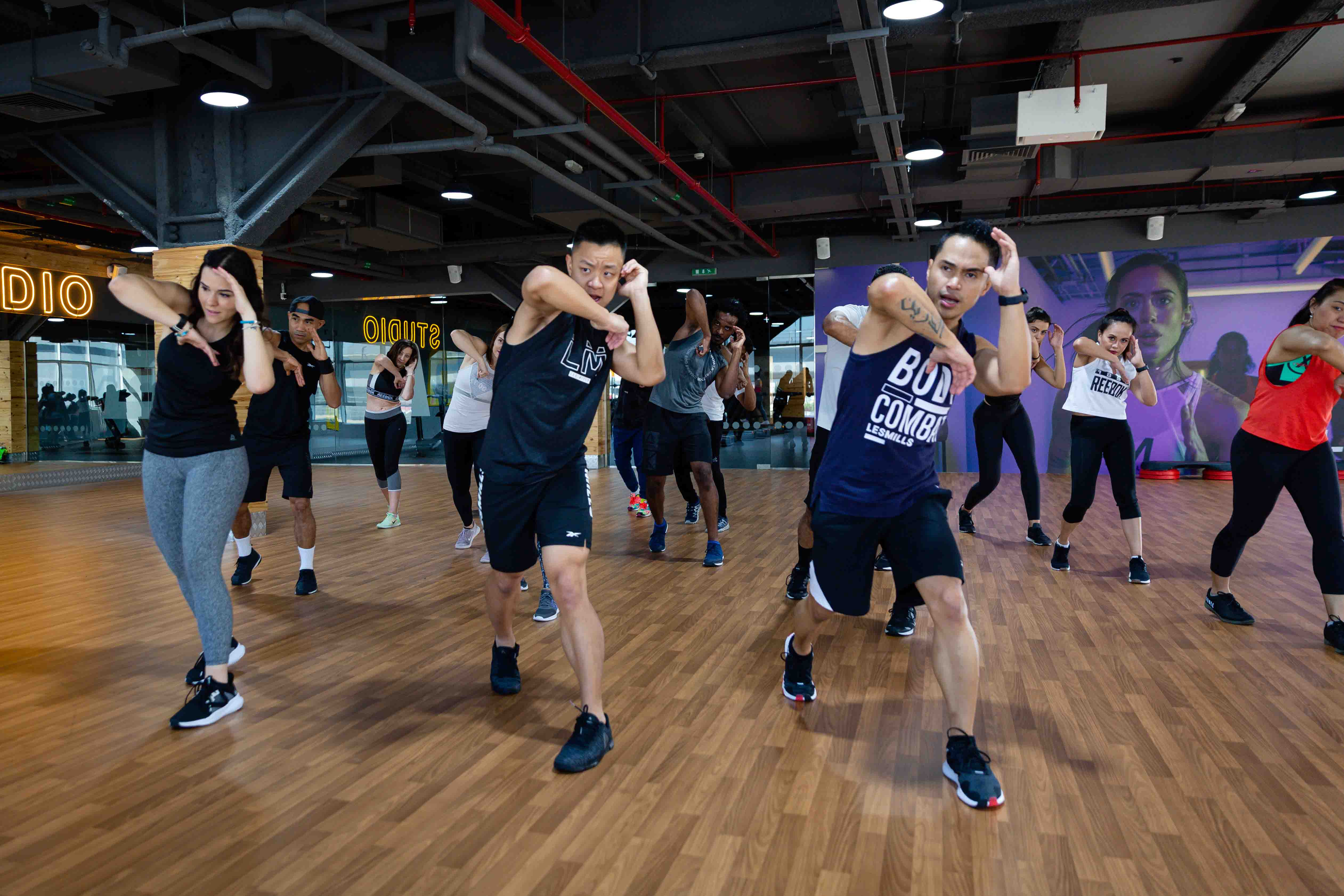 Using digital to drive club growth
Many have predicted that the rise of digital fitness will cannibalize health club memberships, but the numbers don't bear this out. As the digital fitness revolution has gathered pace in recent years, gym memberships and penetration rates have continued to increase. Europe – a market that's been an early adopter of digital fitness – witnessed club member growth of 66 percent from 2009-2019.
With an estimated 375,000 fitness apps in existence, the evidence suggests digital fitness is bringing more people into the world of workouts. By taking the club experience into people's homes, operators have the chance to reach huge swathes of the population who wouldn't typically visit a club and help them start their fitness journey. Standalone digital solutions like livestream and on-demand can be a great way for clubs to win new fans online, build brand affinity, and eventually convert them to becoming full members of the club.
2020 research from Alliance Leisure found that 96 percent of consumers who tried a workout from a club during lockdown said they would use that facility when it reopened. Meanwhile, a November 2020 survey of 9,000 LES MILLS On Demand users found that 63 percent of non-gym members are interested in trying live Les Mills classes in a club.
One club that's harnessed the mix of livestream and on-demand to undergo a full digital transformation is Forsyth Country Club in the US, which is now reporting record group fitness numbers. And in the UK, 190-site operator Everyone Active has taken rapid strides to enhance its member offering and unlock new revenue streams by attracting over 10,000 sign-ups to its digital membership.
A fully-connected club experience
The aim is to get back to full memberships – and beyond – as quickly as possible, but there's certainly no going back in terms of how we operate. Digital is now a key pillar of club success, and it's the combination of this with live workout experiences that can give clubs the edge over digital-only fitness products.
The emergence of high-powered digital fitness offerings from the likes of Apple and Google certainly won't make life any easier for operators, but with every challenge to the club model comes fresh opportunity. Clubs may not have the financial might or brand power of major tech firms, but they have assets that Big Tech can't yet match: highly-engaged communities centered around authentic, human connection and live experiences.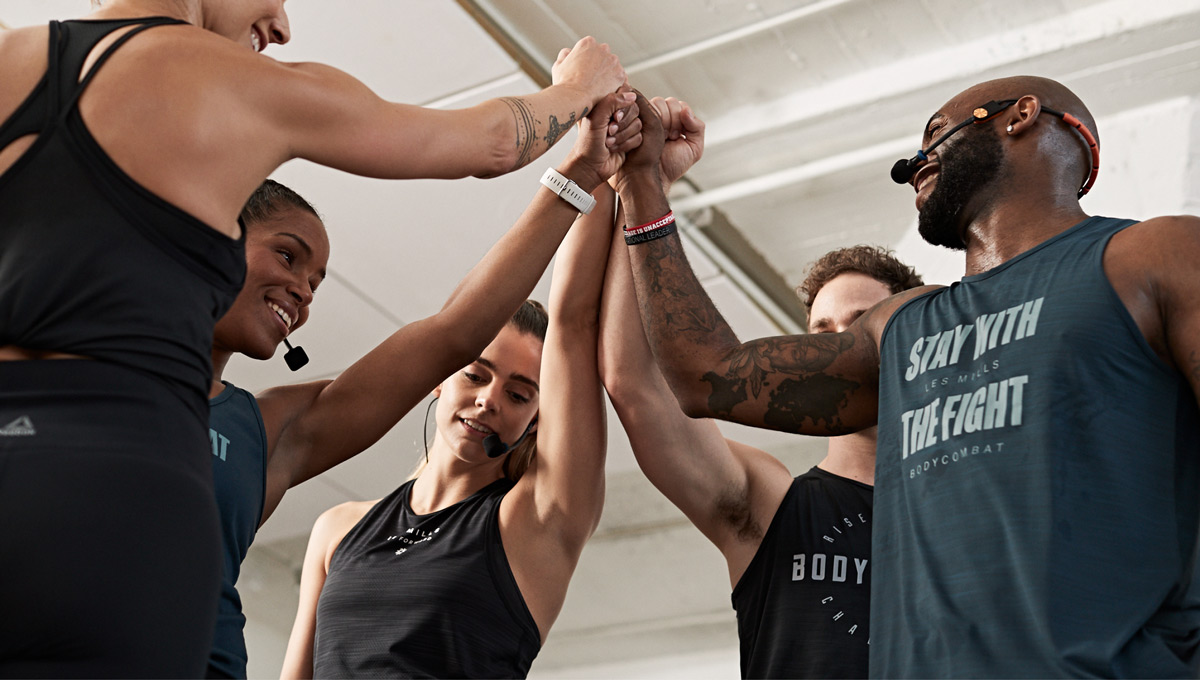 On the digital side, the crucial part for clubs is serving up high-quality on-demand fitness content and livestream classes that are motivating, fun, and results-driven. After all, Youtube is chock-full of free, average fitness content, so our clubs' offerings need to be world-class to keep the audience coming back and paying.
Clubs that can provide high-class digital solutions to members will also reap rewards in terms of retention. The November 2020 LMOD survey found that 92 percent of members who subscribe to the platform via their club feel extremely positive (70 percent) or moderately positive (22%) about their facility for providing this solution.
Funneling back to live fitness
Harnessing digital solutions to engage members and boomerang them back to live workouts is the blueprint for a booming recovery. Every club has a hardcore following, but not everyone will be back right away, so it's important to be proactive across our club comms channels, emphasizing how good it feels for people to be back in the gym again.
In markets that were quick to recover such as China, top operators like Pure Fitness set out rebound plans designed to reactivate members, bring back those who canceled, and also attract new faces into clubs. Many campaigns incentivized members to bring their spouse or family members to the gym with them, while early bird discounts for people to join the gym within the first four to six weeks of reopening have also been common. Obviously, appropriate offers vary by local market conditions: in our New Zealand clubs we were very careful about what membership promotions we ran at first, given workout areas initially had a number of restrictions.
And while so much has changed, some principles remain the same. It's our people who inspired members to join clubs in the first place, and it's our people who will be key to bringing them back once it's time to reopen. As well as the operational impact your team can make to get your club up and running, consider the significant emotional contribution they can make to help members feel safe again.
"Instructors hold the hearts of members more than anyone else in the club and this is needed now more than ever," adds Carrie Kepple, Acting Chair of IHRSA and MD of Styles Studios Fitness in Illinois.
"These Instructors are often the types who will jump right back in and do whatever it takes to get members feeling good again. They're likely to have lots of existing relationships with members and it's also important to ensure they make a real effort to connect and engage with members they don't know."
Lockdown has brought great progress in the range of options for people to stay active at home, but the fact that remains that gym members are on average 14 times more active than non-members. This is partly due to practicality – most people don't have the space, money or equipment for a replicable home workout – but the most compelling reason is that clubs don't just serve up fitness, they provide motivation.
Motivation remains essential for regular exercise adherence, and two of the most powerful motivators are the accountability and sense of connection we get from working out with others. It's why our people remain our clubs' biggest assets, and why social fitness experiences hold the key to a roaring recovery.
This article first appeared in the March 2021 edition of HCM Magazine.
LEADING YOUR CLUB BACK TO FULL FITNESS?
We've worked with leading clubs around the world to develop a suite of group fitness solutions to help future-proof clubs by expanding their reach in both the online and live fitness space.
GET FIT FOR THE FUTURE