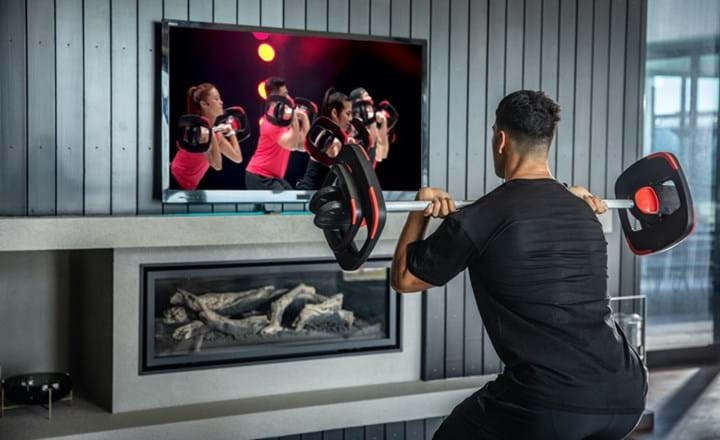 If necessity is the mother of invention, then it's fair to say the devastating impact of COVID-19 inspired clubs to dial-up their digital offerings and decisively breakout beyond their four walls.
Operators responded with impressive agility, setting up digital workout solutions in a matter of weeks to keep their members active and engaged. With ClubIntel reporting that 72 percent of global operators now offer on-demand and livestream workouts for members (up from just 25 percent in 2019), the industry has clearly made substantial progress in a short space of time.
In a strange way, the pandemic has done clubs a favor by forcing a change they would have had to make anyway. Today's fitness consumers demand a seamlessly connected fitness experience, which suits their lifestyle and enables them to work-out on their terms. 85 percent of all gym members were already doing workouts at home pre-COVID (Qualtrix, 2019), illustrating the importance of catering for all types of fitness experiences if a club is to inspire loyalty among modern members.
With tech giants like Apple, Amazon and Facebook betting big on fitness solutions, consumers' expectations will evolve as rapidly as these firms' ever-more sophisticated fitness apps, wearables and on-demand solutions. As a result, clubs will have to constantly innovate to remain competitive and relevant to their users. From a group workout perspective, this means offering a fully-integrated live, virtual, and on-demand experience covering every aspect of a member's fitness journey.
So what happens next? With 2021 upon us and a vaccine in sight, will we finally get back to that 'normal' we've all been yearning for? And will members come back to their clubs now that they've grown accustomed to the world of digital workouts?
Most members still love their club
Despite scare stories that the COVID-inspired home fitness boom would spell the end of fitness facilities, the most encouraging insight is that the majority of members can't wait to get back to their club.
An October 2020 IHRSA report found that 95 percent of members miss at least one aspect of their club and more than half are dissatisfied with their lockdown fitness routines. Of the markets that are out of lockdown, operators in China, Japan, New Zealand, and the UAE have reported reaching over 95 percent of pre-COVID attendance levels in recent months.
"Since reopening our sites in June and July, we've seen a massive rush from members eager to get back into the club and we're pretty much back to pre-COVID attendance levels," says Ant Martland, Co-Founder and Marketing Director of fast-growing UAE chain GymNation.
"Having been locked up and isolated for so long, people can't wait to get back to the thrill of a buzzing live class and we've got members queueing at the studio door two hours early to secure a slot."
Elsewhere, a recent ClubIntel report – which surveyed 2,000 club members from across the US – found the majority of operators can expect their post-COVID membership levels to range from 65 percent to 84 percent, in the early months after reopening, with a range of 75 percent to 80 percent most likely.
Meanwhile in Europe, nine in 10 members intend to return to the UK's gyms and leisure centers, according to The COVID-19 Impact Report from ukactive and 4global. Using modeling based on millions of customer visits, combined with multiple consumer and market surveys, the report found that 88% of gym members would use their facility the same amount, or more than before, once it reopened.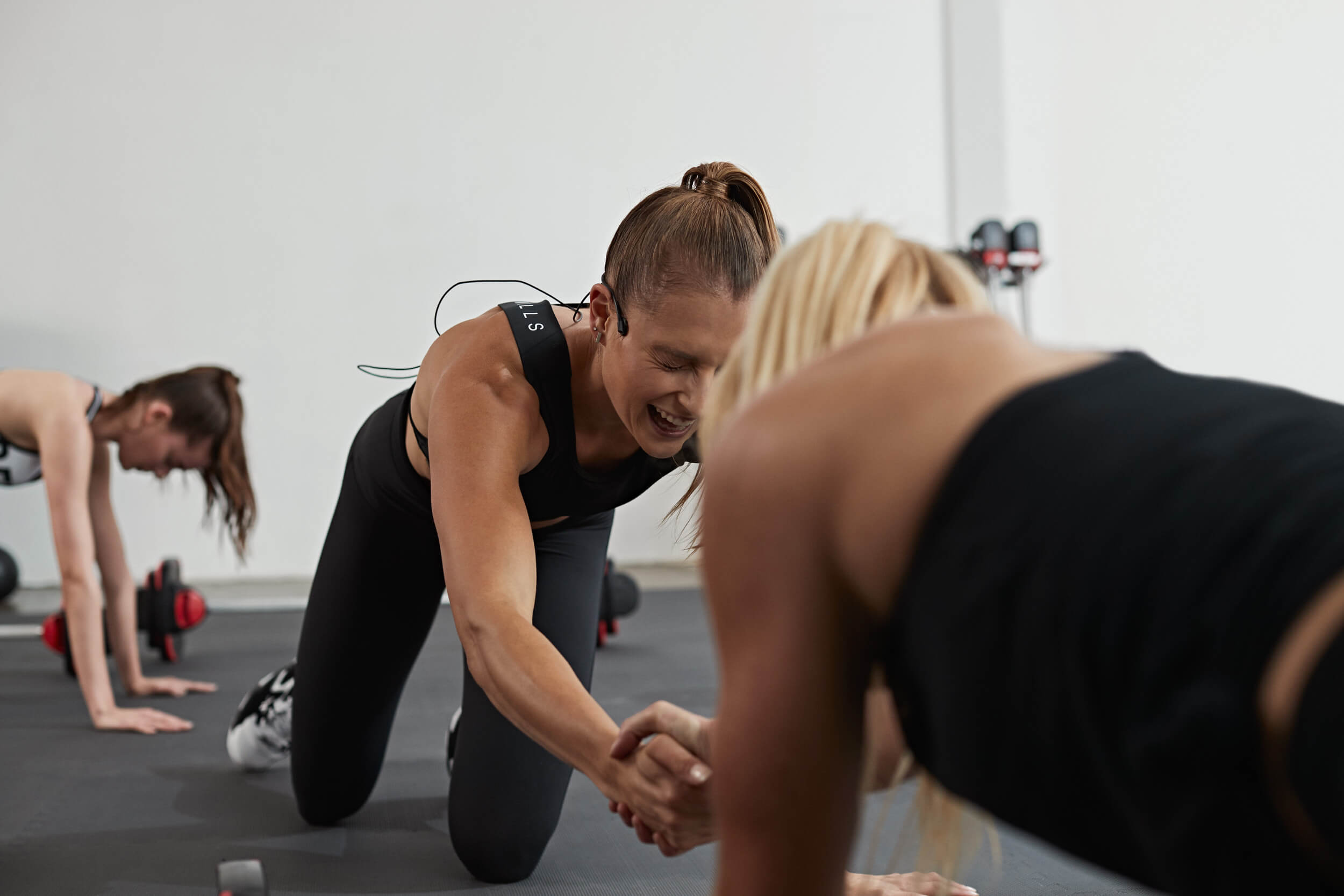 Digital is driving club growth
Many industry observers have voiced fears that digital fitness will cannibalize health club membership, but the numbers don't bear this out. As the digital fitness revolution has gathered pace in recent years, gym memberships and penetration rates have continued to increase. Europe – a market that's been an early adopter of digital fitness – witnessed club member growth of 66 percent from 2009-2019.
With an estimated 375,000 fitness apps in existence, the evidence suggests digital fitness is bringing more people into the world of workouts. By taking the club experience into people's homes, operators have the chance to reach huge swathes of the population who wouldn't typically visit a club and help them start their fitness journey. Standalone digital solutions like livestream and on-demand can be a great way for clubs to win new fans online, build brand affinity, and eventually convert them to becoming full members of the club.
Research from fitness facilities developer Alliance Leisure found that 96 percent of consumers who tried a workout from a club during lockdown said they would use that facility when it reopened. Meanwhile, a November 2020 survey of 9,000 LES MILLS On Demand users found that 63 percent of non-gym members are interested in trying live Les Mills classes in a club.
One club that's harnessed the mix of livestream and on-demand to undergo a full digital transformation is Forsyth Country Club in the US, which is now reporting record group fitness numbers. And in the UK, 190-site operator Everyone Active has taken rapid strides to enhance its member offering and unlock new revenue streams by attracting over 10,000 sign-ups to its digital membership.
A fully-connected club experience
The emergence of high-powered digital fitness offerings from the likes of Apple and Google certainly isn't going to make life any easier for operators, but with every new challenge to the club model comes fresh opportunity. Clubs may not have the financial might or brand power of major tech firms, but they have assets that Big Tech can't yet match: highly-engaged communities centered around authentic, human connection and live experiences.
Digital is now undoubtedly a key pillar of club success, but it's the combination of this with live workout experiences that gives clubs the edge over digital-only fitness products. The crucial part is serving up high-quality on-demand fitness content and livestream classes that are motivating, fun, and results-driven. After all, Youtube is chock-full of free, average fitness content, so your club's offering needs to be world-class to keep the audience coming back and paying.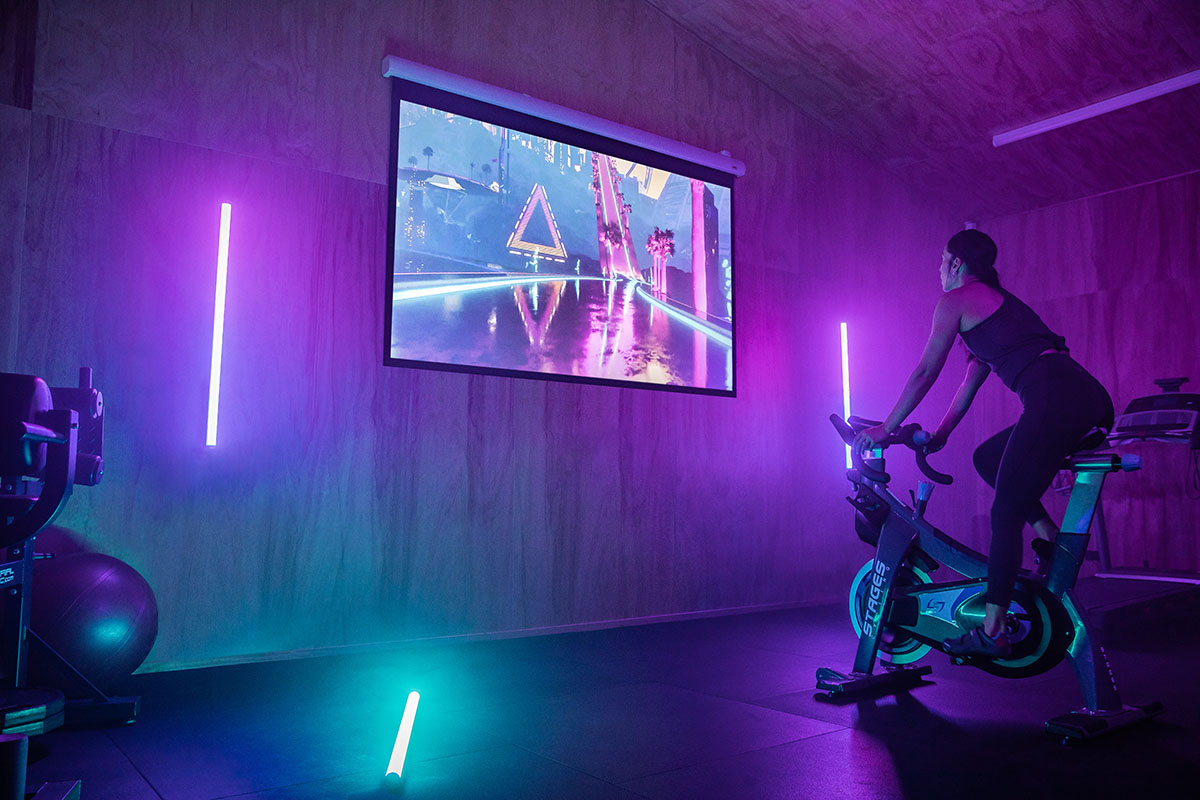 Clubs that can provide high-class digital solutions to members will reap rewards in terms of retention. A November 2020 survey of 9,000 LES MILLS On Demand users found that 92 percent of members who subscribe to the platform via their club feel extremely positive (70 percent) or moderately positive (22%) about their facility for providing this solution.
"The reality for most clubs," says Les Mills Global Markets CEO Keith Burnet, "is that it's going to be very difficult to beat the world's best boutique experience, or create a tech product to rival Apple or Google. But offering a connected fitness experience that combines the best of both worlds is now a viable goal to aim for.
"Much like supermarkets, consumers want a one-stop-shop for their fitness needs, so clubs should offer a compelling blended solution that combines the motivation and social connection of live fitness experiences in-club, with the convenience of digital workouts at-home. Providing a connected fitness solution that neither Apple nor the best boutiques can match puts your club in a strong position to keep current members – and attract new ones – by supporting them to work-out however they choose."
Bringing members back after lockdown
After months of isolation for much of the world's population, clubs are ideally-placed to meet the yearning for community that we've all experienced during lockdown. Every club has a hardcore following, but not everyone will be back right away, so it's important to be proactive across your club's comms channels, highlighting that people are back and emphasizing the message that it feels good to be working out again in the gym. People have been in lockdown for a long time now and have been taught to fear social contact, so reassuring members that it's safe to come back should also be a focus.
In markets that were quick to recover such as China, top operators like Pure Fitness set out rebound plans designed to reactivate their members, bring back those who canceled in the wake of COVID-19, and also attract new people into clubs. Many of their campaigns to entice new members into clubs sought to incentivize members to bring their spouse or family members to the gym with them. Early bird discounts for people to join the gym within the first four to six weeks of reopening have also been common.
And while so much has changed, some principles remain the same. It's our people who drive members to join clubs in the first place, and it's our people who will be key to bringing them back once it's time to reopen. As well as the operational impact your team can make to get your club up and running, consider the significant emotional contribution they can make to help members feel safe again.
"Instructors hold the hearts of members more than anyone else in the club and this is needed now more than ever," adds Carrie Kepple, Acting Chair of IHRSA and MD of Styles Studios Fitness in Illinois.
"These Instructors are often the types who will jump right back in and do whatever it takes to get members feeling good again. They're likely to have lots of existing relationships with members and it's also important to ensure they make a real effort to connect and engage with members they don't know."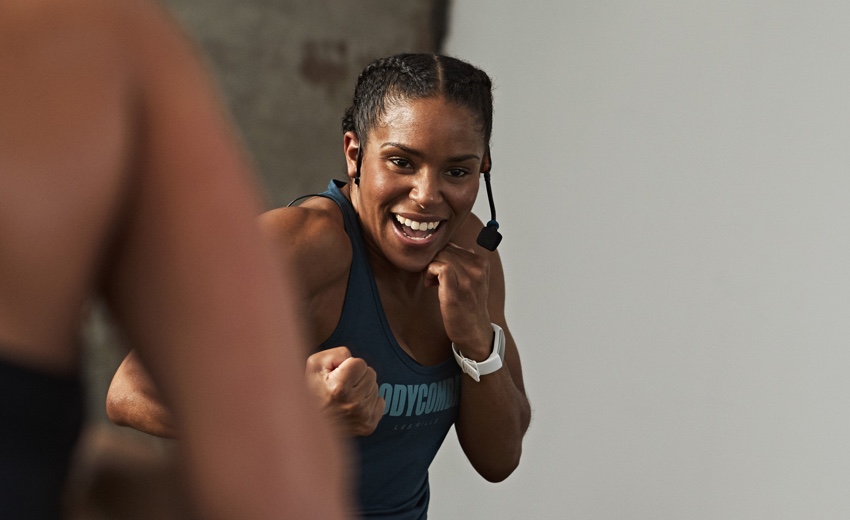 Opportunities abound for the brave
In markets around the world, the clubs that have fared best during the pandemic have been proactive and embraced an agile mindset to overcome each challenge. Those clubs that opt to ride out COVID and wait for life to get back to normal may find that the old rules no longer apply. The ultimate winners will be clubs who nail the online-to-offline strategy to ensure they have both bases covered, while adapting quickly to emergent challenges.
"The temporary closure of fitness facilities due to COVID-19 has persuaded many fitness operators to adapt their approach to business. For example, offering virtual fitness content that members can view at home," note ClubIntel co-founders Stephen Tharrett and Mark Williamson in their recent COVID-19 report.
"It is not the closures that speak to the dawning of a new era. Instead, it is how the fitness facility industry emerges from this COVID-19 cocoon that will frame the dawning of a new era.
"The dawning of this new era for the fitness industry will be defined by the ability of fitness operators to rethink their business model and value proposition."
READY TO DOUBLE DOWN ON DIGITAL FITNESS?
We've worked closely with leading clubs around the world to develop a suite of new digital solutions to help future-proof clubs by expanding their reach in the booming online fitness space.
GET FIT FOR THE FUTURE