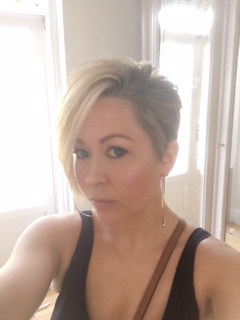 How would you sum yourself up in just a few words?
Excitable, bouncy, giggly fitness nut!
Give us a summary of your fitness career to date?
I've worked in the industry for almost 6 years, I started on the gym floor as 'Fitness Consultant'. I've worked with Victoria Pendleton designing Fitness First's most successful cycling program. The highlight has been to make it onto the LMUK Trainer Team where I hope to continue my development.
If you weren't a fitness instructor, you would be….
Ideally? TV Presenter! Realistically a Marine Insurance Broker. Haha!
Tell us a fun fact
My Father's name is Ronald McDonald!
What's your ideal day off?
Lots of yummy food, films, walking my dog and family time. I love a good theme park day out as well.
How long have you been in the industry?
I started when I was 30! Almost 6 years ago. From an Insurance Broker to Fitness Professional! It had been a dream for a while, one of which I never thought I would be able to pursue. But you can do anything you want when you really want!
What made you become a Les Mills instructor?
I loved the classes as a participant. Then one day I was offered the chance to attend a module for BP. I jumped on the chance.. loved it even more! Never looked back!
What's the highlight of your career?
In all honesty I'm living the highlight of my career. I still can't believe I am part of the amazing LMUK Presenter/Trainer Team. I've been given amazing opportunities and get to meet awesome people every single week! #TrainerLife is the highlight!
Insta: jessiebmcdonald