MARKETING LES MILLS CONTENT
The latest resources to promote and grow your digital LES MILLS offering.
CONGRATULATIONS, YOU'RE NOW PART OF THE DIGITAL FITNESS BOOM!
By choosing Les Mills content you're adding significant value to your community by offering an integrated online solution that keeps them on track to hitting their fitness goals.
Your one-stop-shop for marketing support, this page has all the relevant resources and information to successfully launch and market LES MILLS workouts within your company's eco-system.
New workouts and videos are released every quarter so keep checking here regularly for all the must-have assets and need-to-know product updates…
DID YOU KNOW WE'VE ENHANCED YOUR VIEWING EXPERIENCE?
We will now be providing English closed caption files for your entire video library. If your video player supports this feature, your customers will now be able to turn on and off captions for a premium workout experience.
PROGRAMS ARE BEING ADDED TO YOUR CONTENT LIBRARY
Your community can access holistic activities and calming practices like yoga, stretch, mindfulness and dance, at no additional charge. Alternatively, enquire about the addition of LES MILLS SPRINT™, RPM™ and THE TRIP™ to your online repository today.
New workouts are a great reason to refresh your marketing material and engage your members with their favorite programs, or introduce them to something new!
Upcoming release dates:
July 18 2022
October 17 2022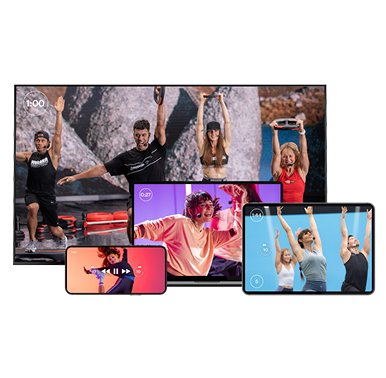 GUIDES FOR LAUNCHING LES MILLS CONTENT
27% OF CONSUMERS CONSIDER THEMSELVES TO BE ABSOLUTE BEGINNERS.
Help your community to live a balanced lifestyle with these tailored starter guides and workout plans, designed to suit all fitness levels.
WELLNESS RESET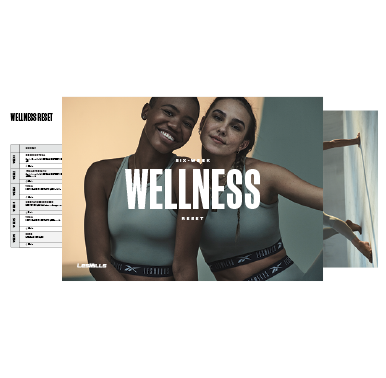 Nurture your body, enhance recovery and get in a great headspace – all in just six weeks.
FITNESS EXPERTISE AND ADVICE
At-home fitness is covered... what's next?
Get in touch and start creating the most seamless member experience with the Ultimate Group Fitness Solution.
FIND OUT HOW
SHARE ANY QUESTIONS OR FEEDBACK WITH US AND WE'D BE HAPPY TO ANSWER THEM.
Contact us below or reach out to your local contact directly.