If your members are looking for an empowering workout that gets real results, this is it. Our incredibly popular Les Mills BODYCOMBAT workout gets them fit, fast and strong, using non-contact martial arts-inspired exercises to fuel cardio fitness and train the whole body.
Want to get a feel for BODYCOMBAT? Watch our latest workout trailer below.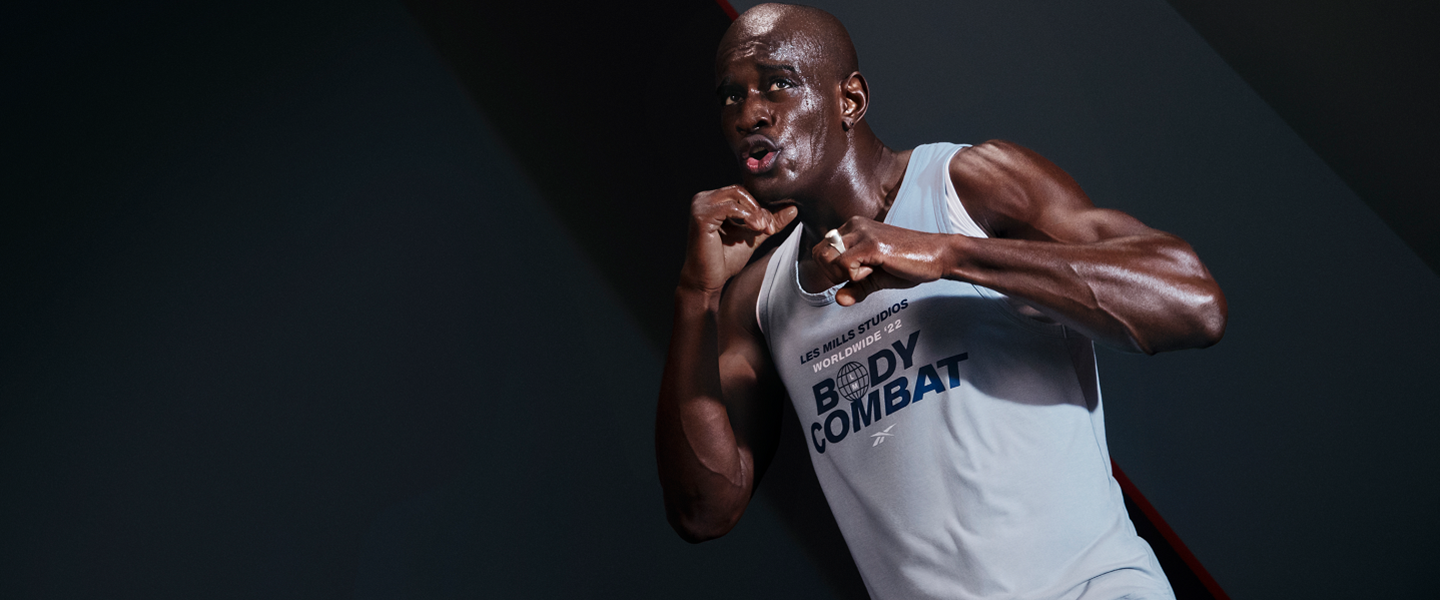 What is BODYCOMBAT?
BODYCOMBAT™ is a high energy martial arts-inspired, whole body workout that builds superior fitness and core strength.
Totally non-contact and with no complex moves to master, BODYCOMBAT is incredibly popular with instructors and club members around the world. BODYCOMBAT motivates your members to punch and kick their way to fitness, burning up to 740 calories* along the way.
Why it works for your members
For members who want to blast their stress levels and build their fitness, BODYCOMBAT is the total package. It works the legs, tones the arms, back and shoulders and provides phenomenal core training. At the same time it burns up the calories, develops coordination, agility and speed, and leaves them feeling empowered.
Why it works for you
With 30, 45 or 55 minute formats, BODYCOMBAT gives you timetabling flexibility to meet the demand from your members. You can easily schedule it at peak times, including those times when a shorter class works better. And LES MILLS Instructors are specially trained to deliver an inspiring and safe workout for members at any level of experience.
BODYCOMBAT is also available as a Virtual class so it can be scheduled in off-peak spaces, letting you give your members more of what they want.
Martial arts is a major driver for the fitness business; it's one of six core genres that drive 84% of global group exercise attendance. With BODYCOMBAT, you can tap into that demand with a scientifically proven workout that drives real results for your members.
Interested in adding BODYCOMBAT to your timetable? Get in touch.

BODYCOMBAT virtual classes are available.