Do your members want to build strength, get lean and toned and work all the major muscles with a total body workout? Les Mills BODYPUMP is the world's most popular barbell workout, scientifically proven to burn calories and build lean, athletic muscles.
Want to get a feel for BODYPUMP? Watch our latest workout trailer below.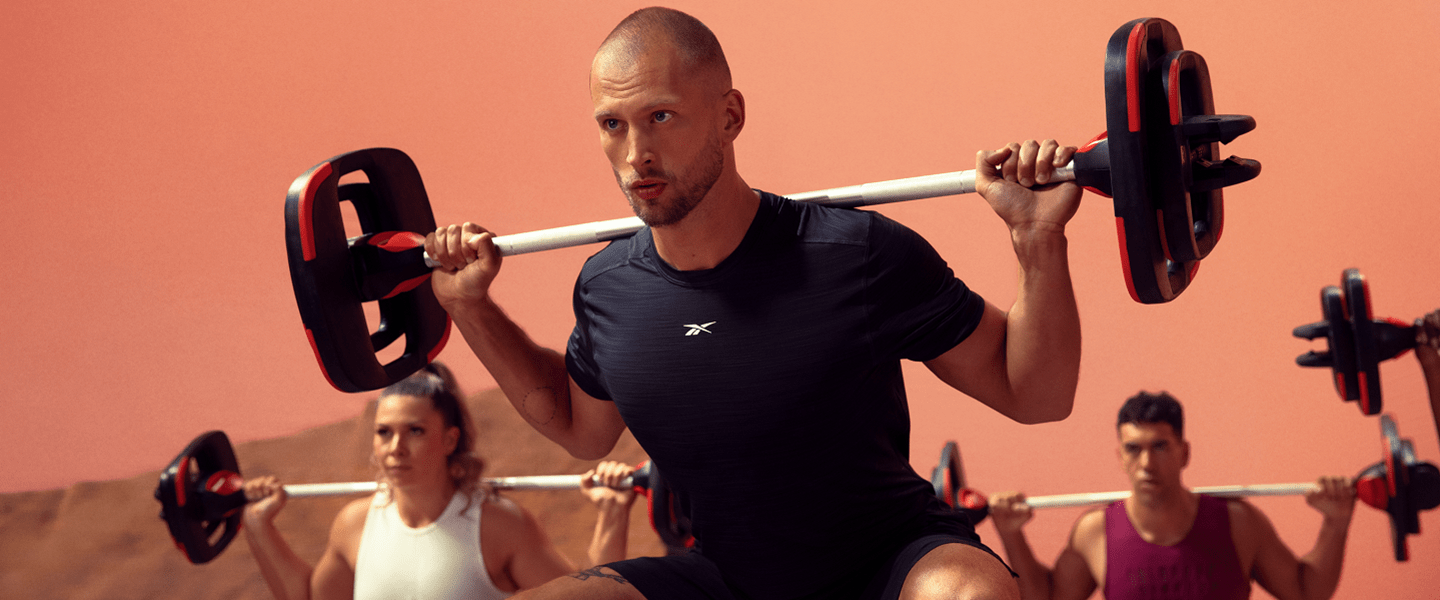 What is BODYPUMP?
BODYPUMP™ is a barbell workout for anyone looking to get lean, toned and fit – fast.
Using light to moderate weights with lots of repetition, BODYPUMP is a total body workout that burns up to 540 calories*. With scientifically proven moves and great, pumping music, it's a fantastic and motivating class for instructors to teach.
Why it works for your members
Results are motivating. And BODYPUMP gets results. Your members will leave the class feeling challenged and motivated, part of an inspiring group experience, and ready to come back for more. Ideally, members should do a class three times a week to get the optimal effects.
BODYPUMP is also a great option for members in busy clubs - it's effective weight training without having to queue for equipment.
Why it works for you
Able to be run in a 30, 45 or 55 minute format, BODYPUMP gives you timetabling flexibility. You can schedule it at peak times to ensure your members can access it regularly, even when there's not a full hour slot available. And LES MILLS Instructors are specially trained to deliver an inspiring and safe workout for members at any level of experience.
People who do BODYPUMP regularly love it, and keep coming back. It gives them the physical results that are in demand - a strong, athletic physique without bulking up. And because it's a fast and effective way to do a weights-based workout, it meets the needs of busy members who don't want to waste any time.
Interested in adding BODYPUMP to your timetable? Get in touch.

BODYPUMP virtual classes are available.