The perfect start for people new to group fitness, LES MILLS RPM is a highly motivating and often addictive cycle workout that lets your members burn calories, build cardio fitness, and dial up the challenge factor to match their fitness level.
Want to get a feel for RPM? Watch our latest workout trailer below.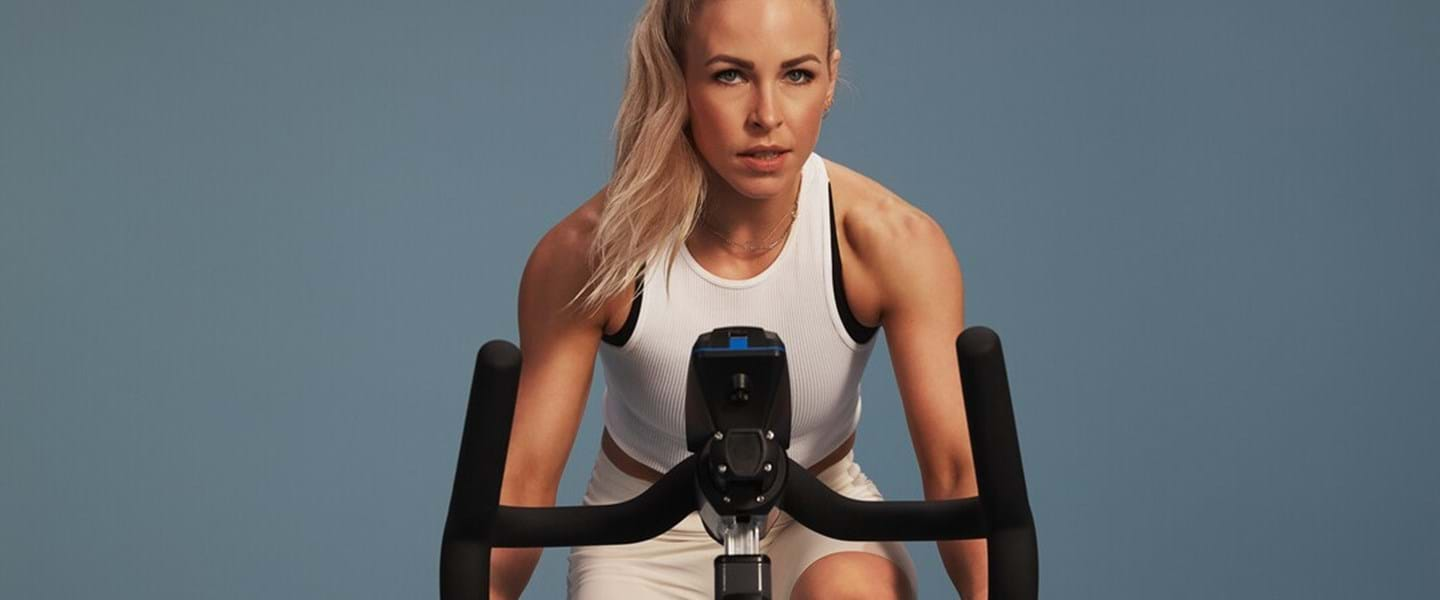 What is RPM?
RPM™ is a world-leading, cardio peak cycle workout using simulated climbs and sprints to burn calories and improve cardio fitness.
It's fun, low impact and can burn up to 675 calories* a session. With great music pumping and the group spinning as one, you repeatedly reach your cardio peak and then ease back down, keeping pace with the pack to lift personal performance and boost cardio fitness.
Why it works for your members
RPM is an ideal entry-level workout for new members, because individuals control their own resistance level. Beginners can keep pace with the rest of the class, while more experienced riders can dial it up and challenge themselves. And LES MILLS Instructors are specially trained to deliver an inspiring and safe workout for members at any level of experience.
An RPM workout is 45 minutes, making it a convenient length for members at peak times who can't spare a full hour for their workout. And RPM Virtual is an option for giving them more timetable options to choose from.
Why it works for you
RPM is a great way to get new members falling in love with fitness, fast. If they're new to this kind of exercise, they will see cardio results very soon on their RPM journey, ensuring they stay motivated and inspired to keep coming back.
A pumping cycle studio is also a great way to beat fitness boutiques at their own game and diversify the options available to your members.
Interested in adding RPM to your timetable?

RPM virtual classes are available.