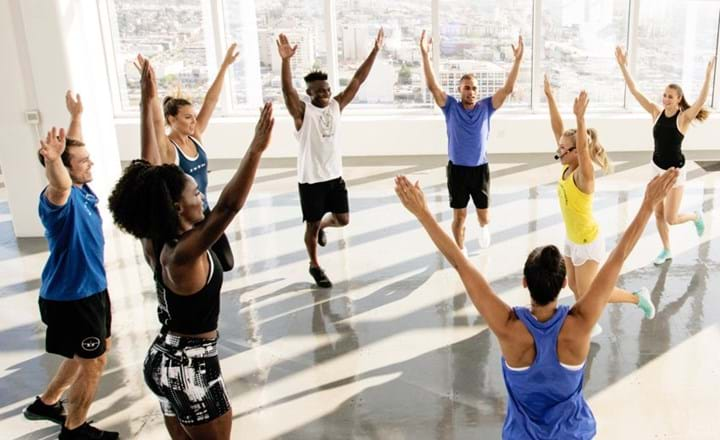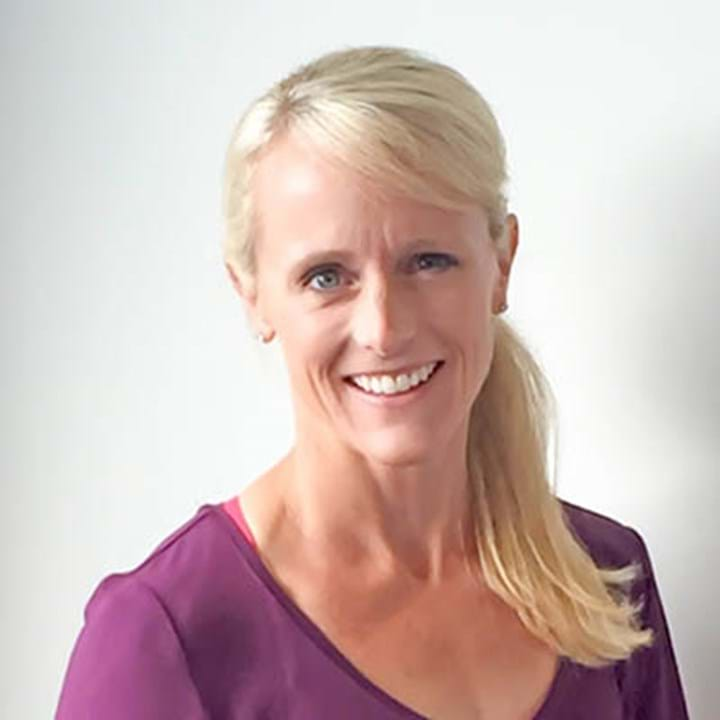 What's been your career story to date?
I started my research career as an undergraduate studying triathlon transitions and continued with this topic for my Masters degree. This passion for the physical activity carried through into my doctoral degree in Integrative Physiology at The University of Colorado, where I studied walking and running mechanics and energetics. Subsequently, I completed a post-doctoral fellowship at Emory School of Medicine in Atlanta, with a focus on the neuromechanics of walking. After Georgia, I moved to State College for my first faculty job at The Pennsylvania State University (Penn State). I've been here 10 years and I continue to study walking and running, but my current passion is studies related to group fitness, exercise adherence, and the physical activity guidelines.
How did you first get involved with group fitness?
I was a participant in BODYPUMP™ for years during graduate school before eventually becoming a Les Mills instructor. Shortly after, I moved to State College where I attended a BODYPUMP AIM 1 course with Sheldon McBee, a US master trainer. I told him about my research on lunges and he thought Les Mills Head of Research Bryce Hastings would be interested in the results. A few months later, Bryce was in the US and we met to talk about our passion for research – which as you can imagine went on for hours! Most importantly, we discussed ideas around the creation of a Les Mills core program – which eventually became CXWORX™ – and having me do the testing to validate the use of integrated exercises.
How would you describe the work you've done with Les Mills to date?
My work with Les Mills has multiplied my motivation for exercise science and helped me delve deeper into the subject. I am more proud of the collaborative studies I have carried out with Les Mills than a lot of my other work due to the direct impact it's had on how people exercise. We have completed some landmark work that has demonstrated that Les Mills programs alone are all a gym member needs to meet the recommended physical activity guidelines. We have also performed numerous studies about the benefits of high-intensity interval training (HIIT) for diverse populations and broken new ground in this area. Our work has ranged from the simplicity of examining muscle activity testing for squats and push-ups, to far more complex projects analysing hormones and stress responses.
What's been the standout finding for you so far?
I couldn't possibly name just one! For sure, the original Get Fit Together study (which highlighted how following the ACSM guidelines for the combination of cardio, strength and flexibility training through group exercise is the ideal workout regime for new exercisers) is special since it was really the original intervention with a focus on group fitness. And most recently, I was really excited about the outcomes of the stress and exercise intensity study which for the first time ever demonstrated the optimum amount of HIIT training recommended for individuals who train regularly.
What makes group fitness stand out for you as an effective form of exercise?
I think group fitness is ideal because it is the perfect mix of personal training and hanging out with your friends: you get a quality workout while having lots of fun. And there are so many components that assist adherence. For example, classes are held at a specified time, there are friends there or people you recognize and feel a connection with, and the classes are hugely enjoyable. Just these three reasons (and there are many more) keep individuals invested in their fitness routine. Group fitness is particularly effective for inspiring reluctant exercisers because it takes away the decision-making of what to do, how to do it, and when to do it. Reluctant exercisers do not have to make as many decisions independently. All you have to do is walk in the door.
Tell us about the studio that you run?
My studio FITOLOGY is a pretty unique place as it is a group fitness and cycling studio offering Les Mills programs, but with a research lab inside as well. Members have the option to participate in research, both acute studies (single day) or interventions (weeks, months) and we can harness data and insight into what works. The majority of our testing equipment is in the studio and we can measure things such as muscle activity, energy expenditure, and body composition.
How has your work as an academic informed your role as a club operator (and vice versa)?
Both a doctoral degree and a small business require critical thinking and problem-solving so that's definitely a recurring theme! Being able to bring together knowledge of exercise psychology with the practical interactions I have with people around what types of exercise they like and their habits provides some really interesting insights on the best way to get new exercisers started. One thing that's really stood out is the effectiveness of SMART START – seeing this in practice in a club setting brings home the importance of each component. Typically only 10-30% of those joining a gym as a new year resolution stay long-term – and it's usually within six weeks that they're not attending at all – by applying the SMART START principles in our gym we've been able to double this adherence rate.
Where do you think are the biggest opportunities for health clubs to grow the market and motivate more people to consistently exercise?
I truly believe group exercise is the ultimate way to initiate a regular routine for most people who are inactive. There are so many options with respect to the types of classes, duration of classes, the intensity of classes – there's definitely something for everyone. Our research has indicated that classes such as BODYPUMP, RPM™, and THE TRIP™ are ideal for integrating beginners into the studio, as the participants have their own space and are in control of intensity. Strong awareness of some of the other benefits of exercise beyond physical (i.e. the mental and social benefits) are also really important here and should not be underestimated.
What are the biggest challenges that clubs face in achieving this by transforming more beginners into regular exercisers?
Realistically, some of the main challenges are having the ability to offer a diverse class schedule with quality instructors and a membership team who is educated on how to guide the members through the initial months. It sounds straightforward, but as any club operator will know, this is a complex question as every facility will have different challenges such as location, demographics, staffing and finances.
A major challenge is supporting beginners to feel comfortable exercising when they likely have significant hurdles standing in their way. There are steps that clubs can take to help address this, whether that's giving them special attention from the group fitness Instructor, or even helping them to find a dedicated buddy. We've found that both spousal and parent-child pairings are really effective in helping both parties stay motivated and are a great way to spend time together in a fun and stress-free environment. So I think a big opportunity for clubs lies in leveraging the existing relationships and bonds that beginners have to strengthen adherence and add an extra layer of support. It would also help to double the number of new joiners that they have!
Dr. Jinger S. Gottschall is currently an associate professor of Kinesiology at The Pennsylvania State University studying the effectiveness of various exercise regimens. Dr. Gottschall is also a consultant for Les Mills International and a scientific advisory panel member for the American Council of Exercise. Most importantly, Jinger has a passion for physical activity and appreciates the paramount importance of promoting balanced, healthy lifestyle choices.
You can find Jinger on Instagram and Facebook using the handle @jingerfitness
Stay up to date with the latest research findings
Keep visiting the Les Mills website and to learn more about our past work.
LES MILLS RESEARCH