Dr Jinger Gottschall is a university professor, studio owner, Les Mills instructor and former triathlete who has dedicated her career to academic fitness research. Here she shares some of her favorite fitness facts – highlighting exactly what it takes to shape a safe and effective training regime.
#1 CHOOSE THE RIGHT MOTIVATION
If you're primarily motivated by external goals (how you look), it's harder to maintain good exercise habits over time. You have a better chance of making a lifestyle change if you think about what internal factors motivate you. It might be lowering cholesterol, improving body composition, boosting energy, productivity and happiness. Choose internally-focused motivators like these and sticking to exercise will be much easier. Write your goals down. And if you want, share them. Sharing your goals with other like-minded people is proven to boost your chances of success through support.
#2 PROGRESSIVE TRAINING IS THE BEST BET
If you're new to exercise or haven't exercised regularly for over six months, studies show a slow, progressive training plan is the best way to build a habit and prevent burnout. Try not to do more than the plan specifies – by doing too much too soon you increase the risk of injury, not to mention frustration and the likelihood of giving up.
#3 VARIETY BRINGS RESULTS
The best results come when you follow a weekly regime that features a combination of cardio, strength and flexibility training. This was highlighted by a study involving 25 non-active, healthy adults who completed a training plan featuring a combination of LES MILLS™ workouts. After 30 weeks the exercisers saw an increase in lean tissue (+5 percent), a decrease in both body mass (-4 percent), and LDL cholesterol (-6 percent). And their cardiovascular fitness increased by an average of 50 percent. Thanks to results like these we can now confidently advise that a varied work out regime will significantly improve your chances of living a longer, healthier life.
#4 CHOOSE HIGH REP, STRENGTH TRAINING
Don't shy away from lifting weights. Incorporating low load, high-repetition strength training can build strong, lean muscle and do amazing things for your fitness. We studied 20 non-active, healthy adults following a regime featuring three RPM™ cycling workouts and three BODYPUMP™ strength training sessions per week. After 24 weeks not only did cardiovascular fitness significantly increase, but bone density in the arms, legs, pelvis, and lumbar spine were statistically greater.
#5 LOW WEIGHTS MAXIMIZE CALORIE BURN
High repetition training with low weights can maximize calorie burn. Studies show the mean amount of energy expenditure during a BODYPUMP workout, using faster repetitions with lighter weights, is 29 percent greater than in the same duration of slower repetitions with heavier weights.
#6 ADD HIIT
If you already participate in three to five workouts per week, consider embracing the magic of high-intensity interval training. With the addition of just two 30-minute HIIT workouts a week you can see your health, fitness, and strength leap ahead. In a study of 84 healthy adults it took just six weeks of twice-weekly LES MILLS GRIT™ workouts for them to enjoy a decrease in body fat (-2 percent), a reduction in triglycerides (-16 percent), an increase in cardiovascular fitness (+6 percent) and improved back strength (+21 percent).
#7 DON'T FORGET YOUR CORE
Squeezing in the odd set of crunches isn't going to give you the results you deserve. Core exercises that require shoulder (deltoid) and hip (glute) activity produce greater muscle activation in the abdominal muscles than exercises such as a crunch. Research shows that incorporating integrated core training into your workout regime can improve endurance, enhance stability and reduce injury.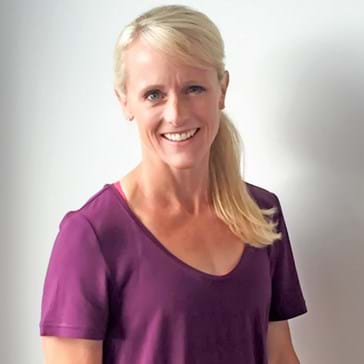 Jinger Gottschall, PhD, is an Associate Professor at Penn State University, and former triathlete who learned first-hand the injury-inducing effects of doing nothing but cardio exercise. She has subsequently led numerous studies into the effectiveness of various exercise regimes and works closely with Bryce Hastings, Les Mills Head of Research, to test all sorts of exercise programming. When it comes to getting the best results from the time you spend working out, this woman knows the way to go.