You've been fighting for a fitter planet for decades, how has the COVID-19 crisis amplified the need to focus on healthier people and healthier environments?
Phillip Mills: For years the world has been dealing with increased disease and spending huge amounts of money on health issues – and that's a crisis in itself. The numbers are big and they are scary. In the US alone, chronic diseases that can be prevented by regular exercise are projected to cost US$42 trillion by 2030.
We've been spending more and more money on health issues stemming from sedentary lifestyles, junk food, stress, and it's simply not sustainable. If we want to stop these numbers from exploding then exercising more and eating better are crucial. Prevention truly is better than cure. If we act now, by 2040 the economic impact of a healthier global population could add US$12 trillion to global GDP – an 8 percent boost.
Coronavirus has simply magnified the issue, showing the need to focus on the physical, mental and economic health of society. There is so much research showing how, when it comes to COVID-19 (and other serious health issues), fit people will have far better outcomes than others. And people who are obese will have far worse outcomes. We're also seeing the mental health benefits of exercise come to the fore. The fact is, people are social animals, and they need to move and they need to commune with other people. Being locked inside has the potential to trigger serious mental health issues.
This is why fitness is so valuable. Nothing provides that unique mix of health, community and joy like fitness does – it really is a crucial mix of things that people thrive on.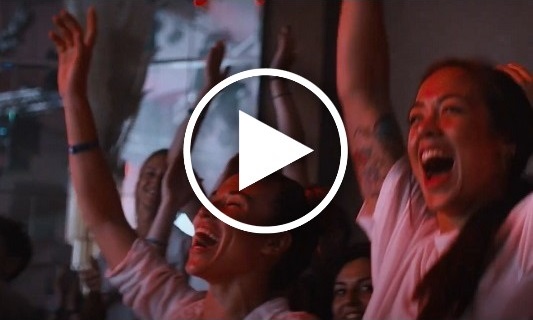 "Nothing provides that unique mix of health, community and joy like fitness does – it really is a crucial mix of things that people thrive on."
But physical fitness isn't just the only way to fuel a fitter planet. Aren't healthy people and a healthy planet inextricably linked?
We can't focus on fitness in isolation. It's no use getting people healthy and fit if our society is going to be destroyed by climate change. We need to take action against the smoggy air that kills people, the toxic substances that give people cancer, and all those terrible environmental things. There are big connections between what we eat and the health of our body and the fitness of our planet. For example the connection between climate change, carbon sequestration in soil and regenerative farming. Regenerative agriculture is the key to healthier more nutritious food, food with fewer toxins, food that's holistically grown, food that is good for our bodies. Organic food is wonderful. It is far better for our personal health and far better for the health of our planet.
This year we've also seen the Black Lives Matter movement shining a spotlight on the need for social equality. Is this something the fitness industry can also help heal?
Social equality is a very important issue and everyone has a responsibility to get involved. Gyms have an important role to play as they bring people together. You tend to have a wonderful non-discriminatory environment in a gym. There are people from all different religions, cultures and sexualities, but when we're working out we really are all the same, and it's a nice thing. Les Mills is taking action to increase the diversity across the business and I am sure others in the fitness industry are too.
On the topic of diversity, the lockdown has forced many people to explore a diverse range of exercise options. How have exercise habits changed?
Attending the gym has become the biggest adult sport in the world. It's become so hugely popular because it has lots of great motivators all in one place; great music, crowd energy, motivating instructors, and a community – all of those things that make it fun and motivate people to exercise. But it's not the only source of fitness motivation. Music is incredible. During lockdown, I would go out on my bike, pop earphones in and listen to my playlist – it was just fabulous, so motivating! I just rode around the place with a big idiotic grin on my face. And when you're smiling people tend to smile back at you. It's a fabulous feeling. I also found I loved doing online workouts with LES MILLS On Demand. I previously hadn't done much of that (because I usually do like to be with a lot of other people) but I got hooked and I was soon competing with the grandchildren for the TV. BODYPUMP, BODYBALANCE, THE TRIP … they are just great to do at home. And I also know that online workouts are a great way for people to get started and build confidence before they step into group classes at the gym.
So COVID-19 has highlighted we all need a variety of flexible exercise options. How is the fitness industry responding?
We have to keep on the path we're on. We have to do all the motivational things, and do them better and better. The aim is always to provide more motivation to get to the gym. But at the same time, we know most people exercise at home as well as go to the gym. And a lot of people start out exercising at home before they get the confidence to get into the gym. There's plenty of evidence showing gyms need to become virtual – being online as well as physical. And physically, it's clear gyms need to be safe from viruses. We're seeing a lot of new hygiene technology, high-tech air conditioning systems that kill viruses and new tech cleaning fluids that are non toxic and sustainable are set to become the new norm.
You're on a mission to unite people through fitness by bringing them back together, visiting the gym and exercising within their fitness community. Tell us about it.
With the World United campaign, we're encouraging thousands of clubs, Instructors and fitness lovers to come together for a global celebration of fitness. It kicks off from 19 September with clubs staging their own live fitness events – or livestreaming workouts if their doors are still closed.
"There's a special level of inspiration and humanity … something powerful that embodies unity and connection and makes people feel better."
The celebrations will feature the launch of the LES MILLS United releases, which truly are amazing. They were created during lockdown and filmed by 400 of the world's top presenters who used their iPhones to shoot in incredible international locations. The United theme is all about engaging and mobilizing people from all over the world – people from all different shapes, colors, ethnicities and sexualities. These new workouts bring a special level of inspiration and humanity. The people who created them were very conscious about creating something powerful that embodies unity and connection and makes people feel better.
What role do you see for gyms in the fightback against COVID-19?
Gyms are essential to our comeback from COVID-19 – they have a massive opportunity and a massive responsibility. Fitness is the world's biggest sport and it's our responsibility to help people get moving again. People in fitness are generally pretty altruistic and want to help people, so I think most people within the fitness world feel that responsibility. All the research we've done with fitness instructors points to their biggest motivator being the desire to help people change their lives. It's a wonderful, positive industry and we're lucky to have such a huge number of people who really want to do positive things to help people.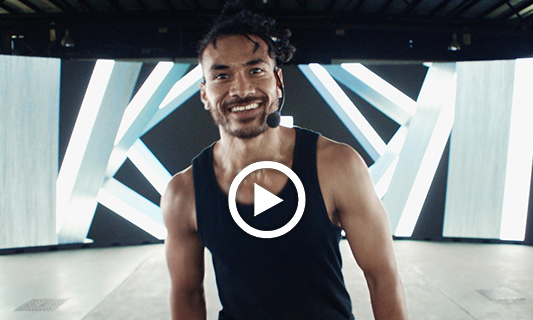 "People in fitness want to help people. It's a wonderful, positive industry and we're lucky to have such a huge number of people who really want to do positive things to help people."
Talk to your gym to find out how you can join the World United celebrations. Visit facebook.com/lesmills to see what's going on all over the planet.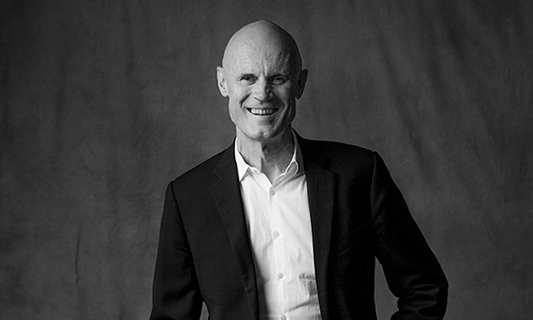 As Les Mills Founder and Executive Director, Phillip Mills is relentlessly passionate about the health of our planet and its people. Phillip has spent decades driving the creation of life-changing fitness experiences and supporting the global fitness industry to leverage them. Phillip is also one of the founding trustees of PURE ADVANTAGE, a not-for-profit organization promoting a greener, wealthier future for New Zealanders.