It's called LESMILLStv and it will be a fun, informal and fact-filled way for us to tell all kinds of great stories from the world of being a Les Mills Instructor.
The main thing to understand is that this is all about video – so people get to really see (and hear) what it's like to be an Instructor, maybe get inspired to become an Instructor, and connect with other Instructors all over the world.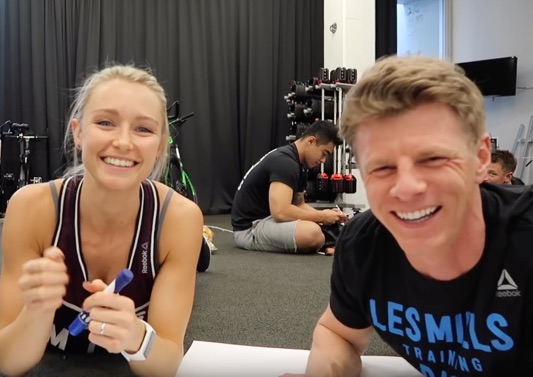 As Instructors ourselves we understand the need to continuously grow and develop – it's part of our job, right? We're always looking to learn new stuff that will enhance our role as instructors, as well as enrich our everyday lives. This new video platform creates an amazing opportunity for ongoing education that is also easy and accessible for everyone.
So, what are we actually planning? Basically, alongside every quarterly release we will create a series of ongoing education videos. These will vary from 'dealing with negative feedback from class members' to 'injury prevention' and all things in between, featuring experts from around the globe.
The content will live on the Releases App and be accessible for free for all Instructors.
But wait… there's more! We're also planning to create different formats to feature on our Les Mills YouTube channel. Themes such as 'behind the scenes at filming', 'ask us anything' and 'tips from our best Trainers'. With everything we make we want to show the personal side of Les Mills and the people (like you) who are working so hard to create a positive change in the lives of others.
The first videos will be landing in November. We can't wait to show you what we have been working on behind the scenes for the last couple of months – so stay tuned!
Bas Hollander is based in Auckland, New Zealand, where he is the Education Director for Les Mills International. Originally from the Netherlands, he was formerly the Training Manager for Les Mills Japan, and is a regular presenter on masterclass for LES MILLS GRIT™, BORN TO MOVE™, LES MILLS TONE™, LES MILLS SPRINT™ and THE TRIP™.