"Innovate or die," declared author Peter Drucker in his 1980s book Innovation and Entrepreneurship. In the fitness industry, it pays to stay ahead of the curve. From the recent HIIT trend to the rise of the livestreamed home workouts, nothing is more certain than change.
Whether it's the immersive experience of THE TRIP, bringing HIIT into the cycle space with LES MILLS SPRINT, or LES MILLS CORE providing a more functional approach to abdominal training, Les Mills has always been focused on innovation.
In 2019 you may have read about the latest workouts being trialed at the home of group fitness - Les Mills Auckland City - CONQUER and CEREMONY. As a result of the resounding success of these programs in the club, they are now being considered for wider distribution. In 2021 a brand new series of workouts are being rolled out across the 12 Les Mills clubs in New Zealand. Welcome to Les Mills Seasonal Programming.
What is "Seasonal Programming"?
This unique programming sits within one training category, and in 2021 the focus is on "Athletic".
A single program will live on the group fitness timetable for 16 weeks, before being replaced with a different program in the same timeslot (but still within the athletic training category). There is no requirement for extra equipment for these programs (beyond a standard group fitness studio).
What are the programs?
So far, three new programs are going to trial within the Athletic category:
Running: "Runner's High"
Strength conditioning (name TBC)
Animal strength movement (name TBC)
Due to the temperate climate in New Zealand in February, the season is kicking off with "Runner's High".
Watch the introduction video: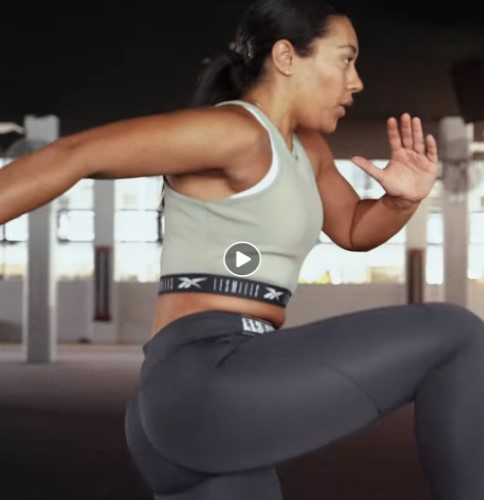 What the heck is Runner's High?
Runner's High is a fun and dynamic workout which incorporates steady state and running-based drills. This unique group fitness program is designed for both runners and non-runners alike. Participants can expect improved fitness, mobility, strength, and coordination, plus learn tips to run like an athlete.
In most cases, Runner's High will start with running drills in studio before transitioning outdoors for a longer run. There is also an option for the whole class to be run in-studio.
Erin Maw, who is part of the Runner's High creative team, describes the workout as "a great foundational class to build confidence in running and grow your understanding of the mechanics involved. It's a safe, inclusive, fun environment for the novice runner to give it a go. And for those who are more experienced, they can build on their skills to increase their performance on the track."
Will it be rolled out internationally?
Seasonal Programming is very much in its "test and learn" phase in New Zealand. Once the trials are over and the team have received feedback and can assess member appetite for these workouts, a decision will be made as to whether the workouts are piloted in selected clubs overseas, with a view to ultimately being launched globally.