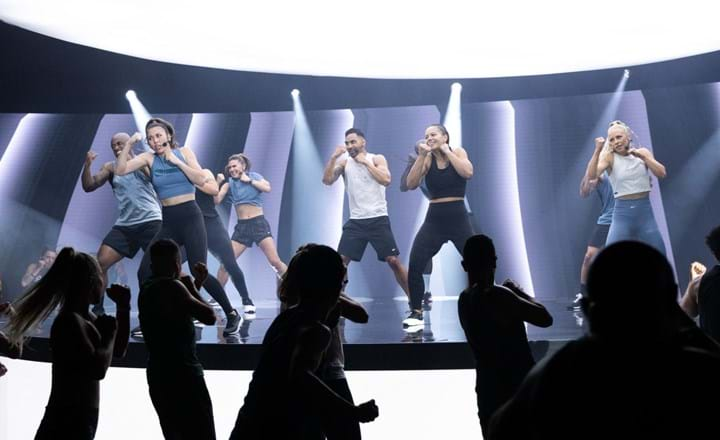 As the January rush edges closer, clubs are readying to make a roaring start to 2023 and build on the momentum of the past 12 months.
After two years of pandemic-induced restrictions, the return to full operations has kickstarted an impressive industry comeback, with members returning to clubs in their droves. Appetite for life-affirming fitness experiences is high – the 2022 IHRSA Global Report found a growing number of club operators are passing pre-pandemic membership levels – while average attendances are also up in many cases.
But with a looming recession, rising operational costs and increased digital fitness competition from Apple and other tech titans, it's now more vital than ever to stay ahead of the market. Conditions are challenging for clubs, but exciting growth opportunities still exist.
The evidence suggests operators that can bridge the gap between at-home and in-club to offer members an integrated fitness experience will be best-placed to thrive. For those willing to be bold, now is the perfect time to transform your member offering and future-proof your business.
By offering thrilling fitness experiences that support members both in and out of their facility, clubs can pull in the crowds this January and put themselves on the fast-track to growth. Here are 7 key plays to start 2023 on the front foot:
1. Embrace the unexpected
One of the biggest legacies of the pandemic is a renewed appreciation for the importance of their wellbeing, with clubs ideally placed to meet the needs of modern consumers.
A 2022 study of 16,000 Americans by MindBody suggests delivering on wellness is essential to keeping members' attention. The consumer report revealed 78% believe wellness is more important than ever, with traditional notions of wellness equating to how many calories you burn being replaced with a more enlightened outlook. Consumers now define wellness as including a discovered sense of community and belonging, with a holistic focus on bringing the mental, physical and spiritual together.
This presents opportunities for clubs to dial up the sense of community around memorable fitness experiences and position themselves as a true hub for the modern member. Those polled by MindBody spoke of an appetite for more in-club experiences that enhance mindset, so catering to the demand for more mindful in-club experiences is a must.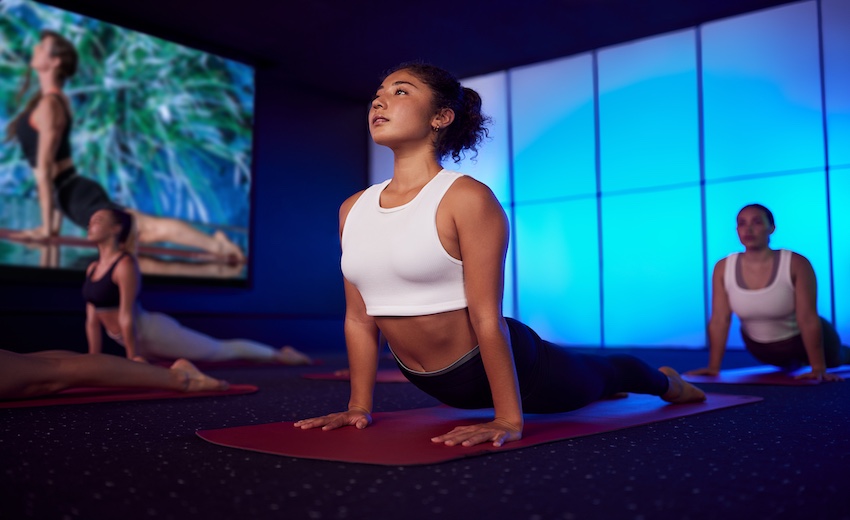 2. Market through your members
With the cost of digital advertising edging ever higher, member referrals can be an efficient and highly effective means of attracting new members. Leverage social gifting as a way of encouraging members to share special offers with their friends and 'give the gift of fitness.' Rewarding members for encouraging their friends to join is a great way to acknowledge their efforts and importance, contributing to retention and creating strong social advocates.
And don't forget, for the modern member, a great social experience is one that's worth sharing on social media. For world-renowned club operator Herb Lipsman, focusing on the social touchpoints of your club is as beneficial for your marketing as it is a driver of member experience, explaining: "In the clubs I've managed over the years, group exercise has been the number one driver of membership sales and a great source of social media referrals," he says.
"Let's face it, people don't go on Facebook or Instagram to talk about their favorite treadmill or resistance machine, they go on there to rave about the killer class they've just done with an awesome Instructor and to share their sweaty victory selfie. It's a great driver of awareness and exposure for your club and the key to maintaining a healthy pipeline of prospects."
3. Play the long game
Once you attract new members in January, how do you ensure that you keep them? Many clubs focus on the sale and then assume the member will be fine left to their own devices. Little wonder then that 50% of new gym members quit within six months.
How you onboard a new member is crucial to their long-term success – and that of your club. Although 81% of fitness beginners are interested in group workouts, two-thirds (66%) say they currently prefer to exercise alone, suggesting a self-belief barrier that needs to be overcome before beginners feel at ease.
Curating an in-club experience that supports new members' confidence will kickstart the all-important element of routine. Make sure your team are primed to nurture new starters and check in with them as they arrive at the club and leave. And if they're not already working out with friends, consider helping them make new ones.
"Nobody ever left a gym because they had too many friends," says Ish Cheyne – Head of Fitness at the 12-strong Les Mills New Zealand (LMNZ) chain of clubs, where group fitness typically accounts for 50% of overall gym attendances. "So whether it's allowing new members to bring a friend for free for a week, encouraging people to join as a group, or steering new members towards the ready-made community of the group exercise studio, do everything you can to help members develop friendships within the club."
"This not only makes the experience more fun – and therefore something they're more likely to repeat – but it also creates multiple points of contact for them in the club, meaning they'll be missed if they don't attend."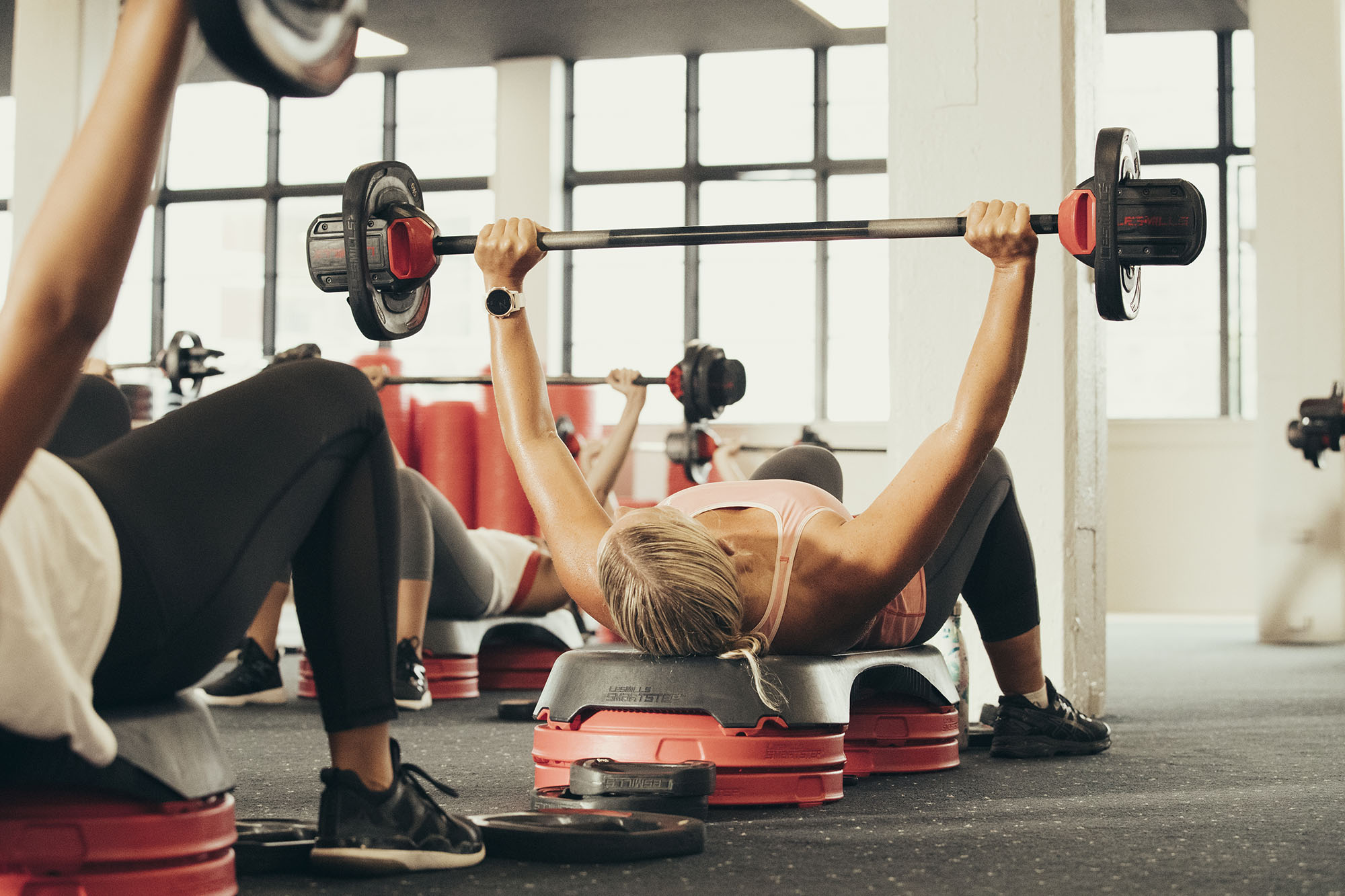 4. Get the party started
One of the best ways to show your club at its lively best is through events. Anyone who's felt the electricity of a live fitness class will tell you it's one of the most powerful and motivational workout experiences you can get. With the Global Fitness Report revealing two-thirds of gym members (67%) prefer to work out in groups, live classes remain the pinnacle fitness offering. It's where your people come into their own, building connections, and inspiring participants to beat their best. By tapping into these notions and showcasing your facility at its best, events have long been a crucial pillar of building a successful club business.
Thinking about hosting an event at your facility? It doesn't have to be time-consuming or costly. Jess Kichura, Fitness Director at JFIT in New Jersey has a reminder that building a buzz can be as simple as harnessing member anticipation for new releases: "Things like our quarterly Les Mills launches are calendar mainstays that help light a fire under our timetable."
Eye-catching, high-quality promotional material is also key to getting the event in front of your audience. If you're already a Les Mills partner, don't forget to use the suite of assets available via Marketing Studio.
5. Kickstart member connection
In addition to high-octane events, clubs are ideally placed to meet the more basic daily needs around community and human interaction that consumers have been missing. Across clubs that have made strong recoveries, dialing up the social experience has been key to re-engaging members.
The Global Fitness Report found that group exercise classes are now the single most popular gym activity, outstripping both strength and cardio training. That's why a growing number of clubs are driving their recovery through group exercise during the January sales rush, to achieve both member acquisition and all-important retention by delivering members the results that will keep them coming back.
For Don Murphy, Owner and Managing Partner of two of the largest Gold's Gym facilities in the US, there's nothing more powerful than group fitness for forging member connection. "It creates an environment that members can't wait to come back to," says Don. "Group workouts build bonds for them, not only with our staff but with their fellow members as well, forming a sense of community and energy that's unmatched anywhere else in the gym."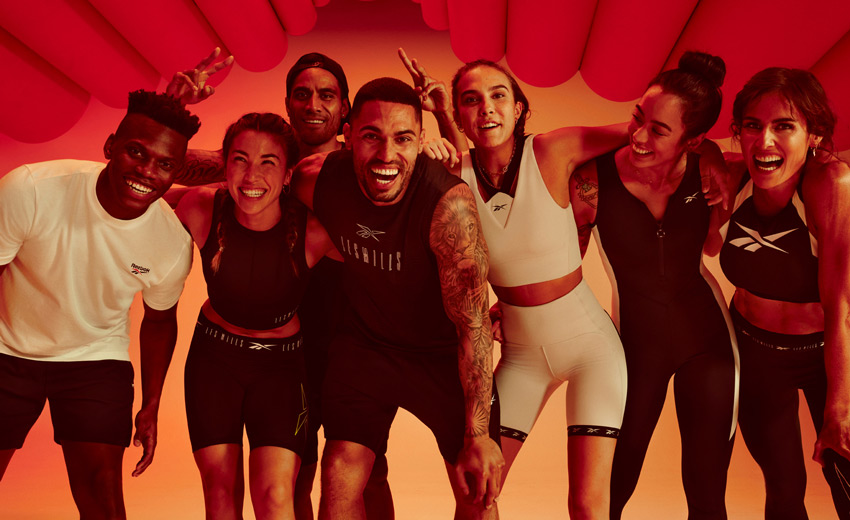 6. Let your stars shine bright
High season is also an important time to think about how you leverage your star Instructors. Rockstar Instructors are identified as the single most important factor for gymgoers when choosing a live class,. With strong consumer demand for social connection, it's somewhat inevitable that the people fronting our clubs will have a vital role to play.
Having great people is key to winning new members. And your next Rockstar Instructor could be right under your nose. Keep an eye out for your most engaged participants; they could already be considering Instructor training, like this doctor who took his lifelong love of BodyPump™ to the next level by completing Initial Training.
Linda Romaine, Group Fitness Director of HealthQuest New Jersey, recruits 80% of her Instructor team from existing members, and she believes it's as simple as seeking out the right personalities. "Whenever we need new Instructors, I'll speak to the team and ask if they know anyone in their classes who might have what it takes to step up onto the stage," she says.
"They obviously need to have the right movement patterns and love the class, but it's equally important to have the right mindset and personality to really shine and bring excitement into the room."
7. Meet members on their terms
We've entered the age of Omnifitness, where members expect to find fitness solutions everywhere, through all channels. With 80% of members planning to continue using digital workouts post-pandemic, tech giants are betting big on digital fitness, but clubs remain uniquely placed to meet consumer demand for a 60:40 blend between live and digital workouts.
High-class digital offerings can help clubs win new fans online, build brand affinity, and then eventually convert them to becoming full members of the club.
"We're committed to creating a high-quality digital offering for our members because we can't afford not to," says Henry Vazquez, Creative Services Director at Greater Philadelphia YMCA, which is doubling down on its digital platform to reach wider into the community.
"What we're seeing now in the club industry is reminiscent of what's happened in the television industry over the past decade, as powerful digital players have come to the fore."
GIVE YOUR CLUB THE EDGE
As the world's first Omnifitness app, LES MILLS+ bridges the gap between digital and live workouts by signposting users towards your club.
FIND OUT MORE