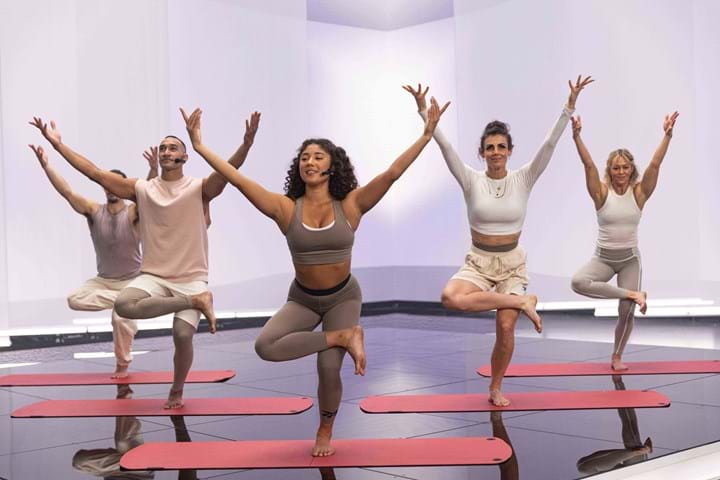 Despite its numerous benefits, exercising during and after pregnancy isn't always easy. Whether it's down to medical issues, misinformation, lack of amenities, low confidence or understandable caution, women face many barriers to staying active pre and post-labor.
And if that wasn't enough, the pandemic brought even more health hurdles for new mothers to overcome, making it even harder to regularly exercise.
Unsurprisingly, postpartum mental health issues have seen a sharp increase since the start of the pandemic, with 40% of new mothers now reporting depression, compared to 15% pre-pandemic. Anxiety is also a growing issue, with 72% of new moms facing moderate to high anxiety, compared with 29% previously.
Fitness providers (particularly app-based offerings) have been quick to recognize this development, launching a slew of maternity fitness programs to serve people before, during, and after pregnancy. Apple Fitness+ debuted a postpartum training plan in April, while in May, Nike Training Club app launched its 48-week (M)ove Like a Mother prenatal and postpartum program. Others, including Kayla Itsines's Sweat and Body By Simone have been quick to follow suit.
Maternal fitness is having its moment, with demand for in-person workouts also on the rise. MindBody says bookings of prenatal fitness classes on ClassPass have increased more than 50 percent over the course of 2022. And now, new research highlights how clubs can make a specific and significant impact in helping young mothers to stay healthy and happy.
Clubs come to the fore
Researchers at the University of the Fraser Valley in Canada have found that structured classes blending cardio, strength and core training could play a vital role in protecting new mothers from soaring levels of post-natal depression and anxiety,
Their pilot study looked at the impact of regular group exercise among new mothers between six weeks and nine months postpartum.
Over eight weeks, 21 women participated in bi-weekly Les Mills TONE™ classes – 45-minute sessions combining cardio, strength, and core training. Participants had options to vary intensity based on their fitness levels and time since giving birth.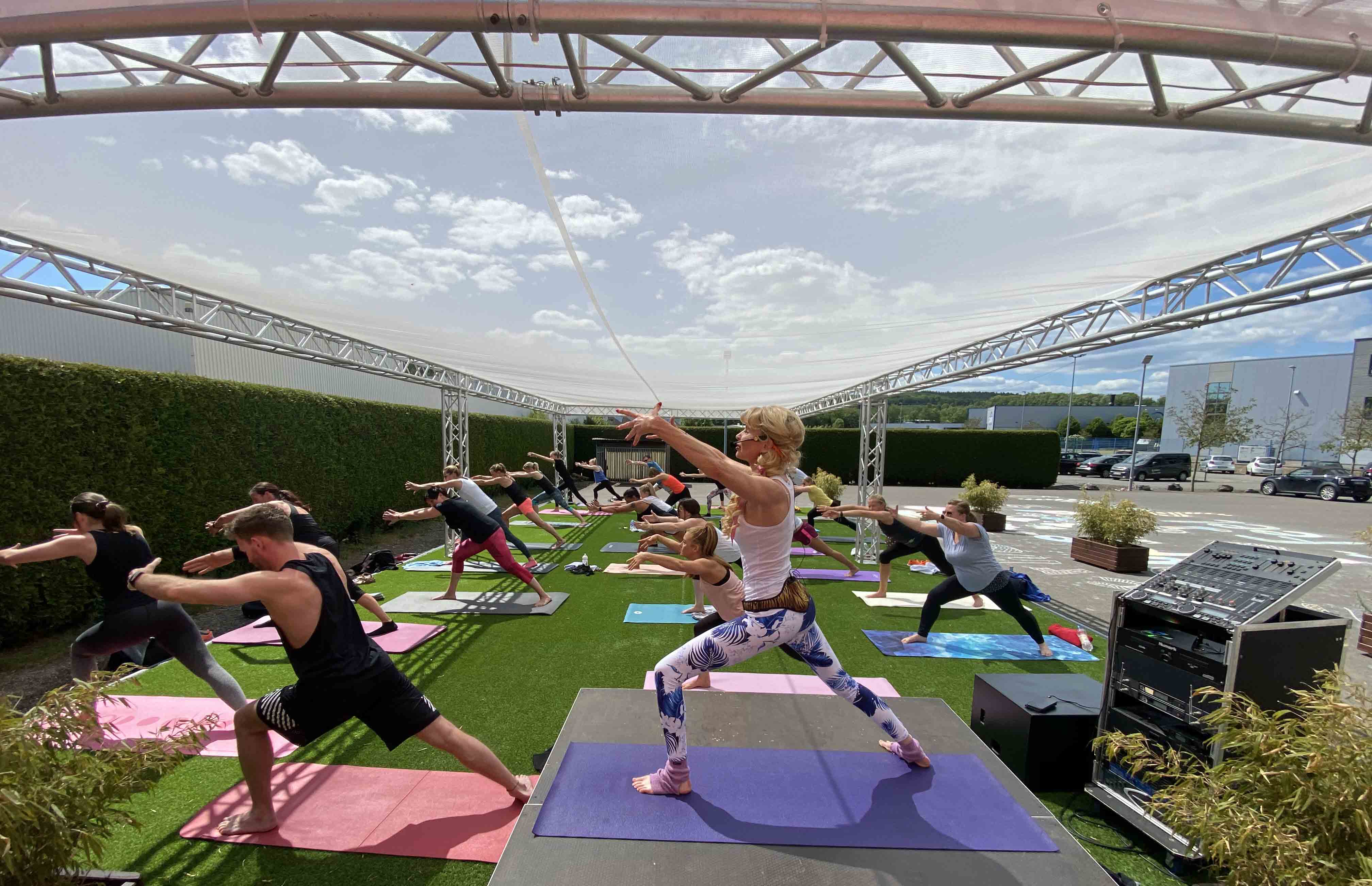 The women reported a significant reduction in state anxiety (i.e. anxiety in the current moment). This decreased from an average of 3.6/10 (where 0 was no anxiety) before each exercise session, to 1.6/10 immediately after each session – a decrease of 55%.
And at the end of the eight weeks, the women reported significantly lower levels of state anxiety than at the start of the program, falling from 3.3/10 to 1.9/10 – a 42% decrease.
There were also improvements in depression and perceived stress, with small to moderate effect sizes, though these changes were not statistically significant. But as well as feeling more motivated to exercise, the mothers found the classes contributed to their basic psychological needs by increasing feelings of autonomy, competence and perceptions of bonding and relatedness.
Timely support
"At a time when women face significantly increased risk of postpartum mental issues, our research found group exercise proved effective in boosting mental wellbeing for new mothers, helping particularly with acute anxiety and meeting the basic psychological needs that are especially important after childbirth," says Lead Researcher Dr Gillian Hatfield, Associate Professor at the University of the Fraser Valley.
"To maximize physical activity benefits for new mothers, we believe the inclusion of behavioral change support would further enhance the likelihood of long-term exercise adherence. Future research is needed to explore the role socially supportive environments have to play in this; we also plan to explore the impact other types of workouts can have."
Bryce Hastings, Les Mills Head of Research, says offering the right type of exercise is an important factor in helping new mothers making a gentle and sustainable return to exercise.
"What you might call 'Neapolitan workouts' that give a flavor of three key training disciplines like cardio, strength and core are ideal for new moms, as they offer variety and a broad range of benefits," adds Bryce.
"Seeking workouts that offer the flexibility to find your level and continually progress are really important for new moms, while adding social elements by training with others is another great way to reinforce the habit.
"From an operator perspective, providing workouts that are safe, effective and backed by science is essential for meeting the needs of the maternity market."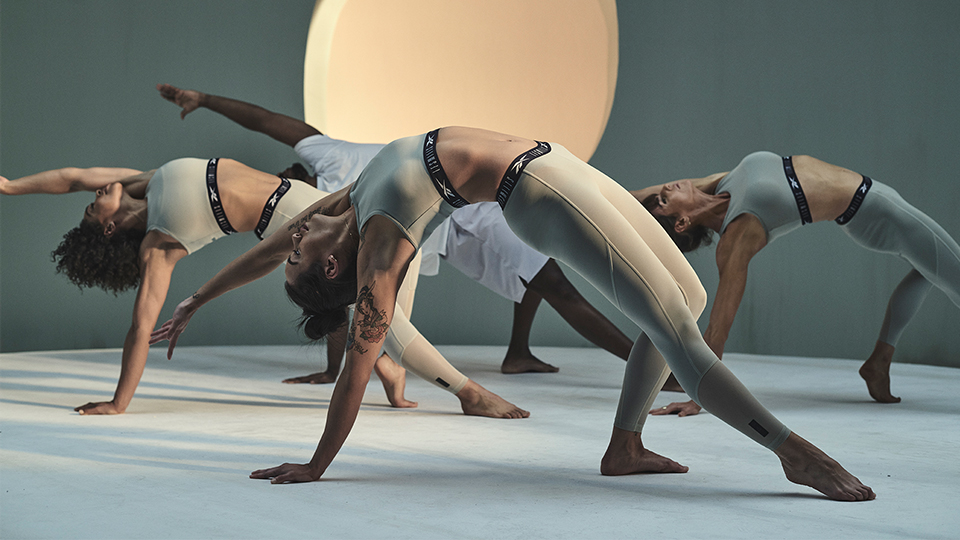 Participants in the study were encouraged to increase or decrease intensity based on their own abilities. This is essential whether you're a fitness newbie or an elite-level exerciser, notes Les Mills international presenter and trainer Dee Rowell.
"No one should feel pressure to bounce back or recover quickly after birth. Our journeys during conception, pregnancy, and postpartum are all different, so we just need to do what feels right," says Dee, who recently gave birth and found her return to exercise took longer than expected.
"I've got a new appreciation for moving slower. I made a promise to give myself time and grace and remember what my body has been through. An aesthetic goal has never been in my mind. I just want to be fit and strong."
Methodology
Twenty-one women less than one year postpartum volunteered to participate in a bi-weekly group exercise program for 8 weeks.
All women were at least 6-weeks postpartum and had been given physician clearance to begin exercising again. Classes were offered twice per week at an outdoor location due to restrictions on indoor exercise during the study period which coincided with the COVID-19 pandemic.
The group exercise intervention was the 45-minute group fitness class Les Mills TONEÔ, which aims to strengthen core musculature, improve aerobic fitness and balance, and increase muscular strength and endurance.
Participants were given the option to bring their baby to the group fitness class to help reduce potential barriers with exercise engagement. Previous research has demonstrated no significant difference in anxiety outcomes when 45-minute aerobic exercise sessions were completed with or without baby present (Cramp & Bray, 2010). In each class, the instructor provided options to either increase or decrease the intensity of each exercise. In addition, options for using the baby as weight if the mother had to be attending to the baby during exercise were provided.
Before and after the 8-week exercise intervention, participants completed online questionnaires. For mental health outcomes, in addition to state anxiety, postpartum depression, trait anxiety, and perceived stress were measured. Depression was assessed using the Edinburgh Postnatal Depression Scale, which is the most common and widely used screening instrument for assessing perinatal anxiety and depression (Gibson, McKenzie-McHarg, Shakespeare, Price, & Gray, 2009).
At the completion of the program, participants additionally completed the Physical Activity Group Environment Questionnaire (PAGEQ) (Estabrooks & Carron, 2000) to assess the experience of engaging in group exercise with other new mothers, while adhering to COVID-19 restrictions. Group cohesion was measured utilizing PAGEQ, which measures four separate constructs: individual members' attraction to the group task (ATG-T), individual members' perception of attraction, acceptance, and social interaction within the group (ATG-S), individual members' perceptions of bonding and closeness to the collective task (GI-T), as well as individual members' perceptions of integrating into the social atmosphere of the group (GI-S).
INSIGHTS GIVE YOU THE EDGE
Stay up to date with key research findings and leverage the latest science to support your club's success.
DISCOVER MORE