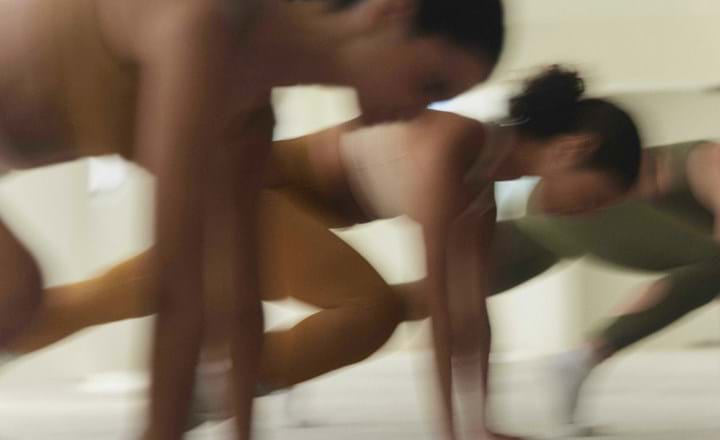 As a cohort born between 1997 and 2012 continues to come of age, one thing is clear: Gen Z are a generation curious to try new things. This group – who will soon make up 30% of the world's population – are known for their open mindset, with values centered on connection, authenticity, and personalization.
They're a generation driven by choice and a strong appetite for joyful, uplifting experiences where they can be truly present. From how they consume content, to the way they communicate, Gen Z are shifting the dial and creating their own rules.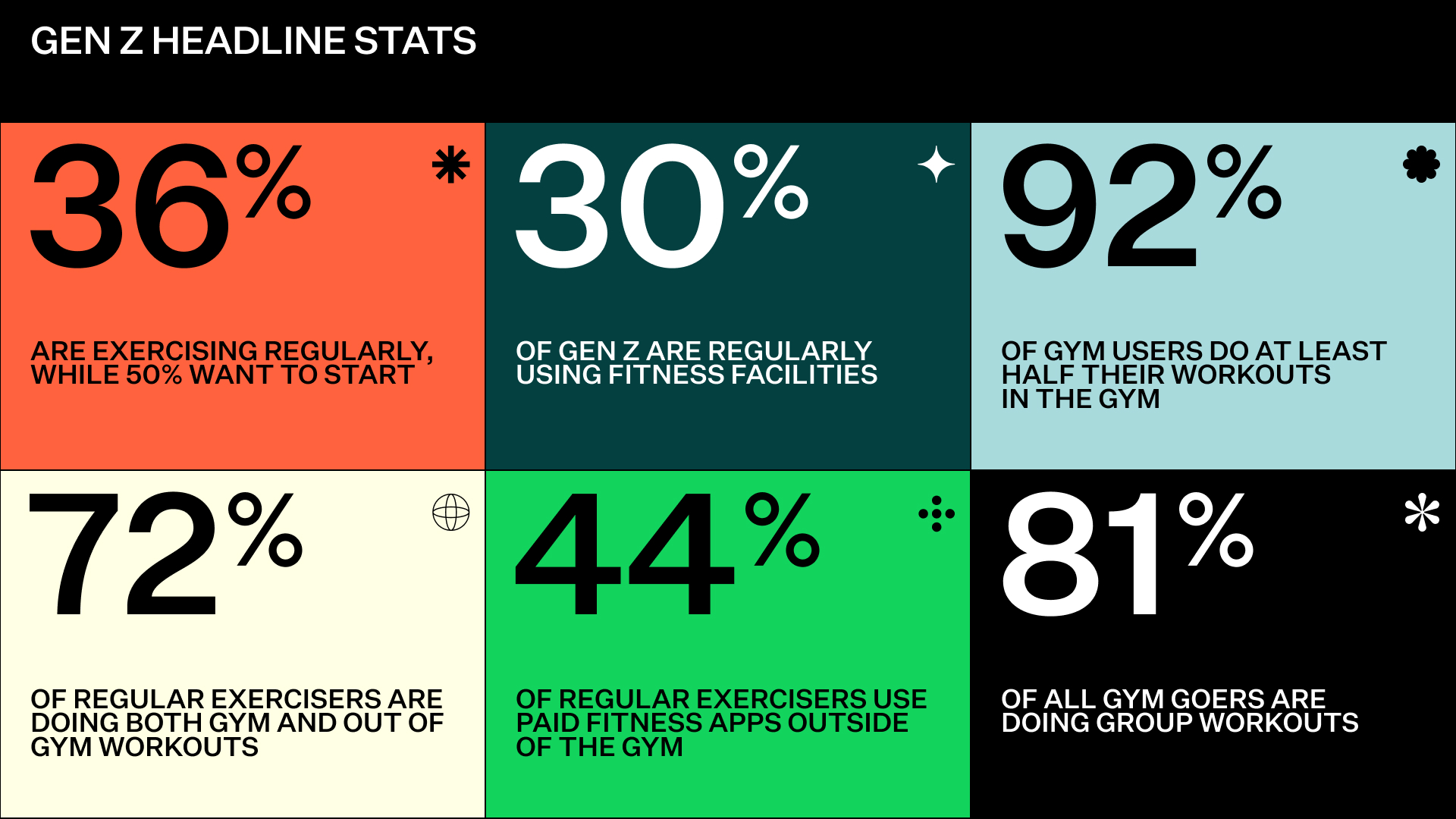 Exercise is a huge priority for Gen Z. They see fitness facilities as a central hub in their lives and a place for social interaction, particularly as they're less inclined to drink alcohol and spend time in bars. They're even using gyms as a destination for dates and socializing. But what are they doing when they get there?
For all the fitness industry buzz around younger members' insatiable appetite for weights (81% of those currently exercising use free weights at their facility), strength training certainly isn't the only thing they're interested in. The 2023 report Gen Z Fitness: Cracking the Code found that 64% of Gen Z exercisers have a strong preference for choosing different workouts, as well as discovering new ones.
Gen Z enthusiasm for strength and conditioning workouts has led to sculpt workouts – such as Stretch, Yoga and Pilates classes – experiencing a resurgence in clubs as a complementary training genre for building and toning muscle. Although the results are similar, the methods are gentler for sculpt workouts, which offer a rigorous, high-impact workout with low-intensity moves.
This category of sculpt classes was the fastest-growing workout segment of 2022, with a 471% increase in bookings from January to October. Similarly, the Gen Z Fitness: Cracking the Code report showed strong appetite for the genre, with 63% of Gen Z exercisers enjoying Reformer Pilates, 57% doing Yoga, and 55% taking part in mat Pilates.
And it isn't just club timetables that are going crazy for sculpt classes; social media is awash with advocacy. TikTok has racked up 4.1B views for posts about Pilates – and a staggering 34.4B for Yoga.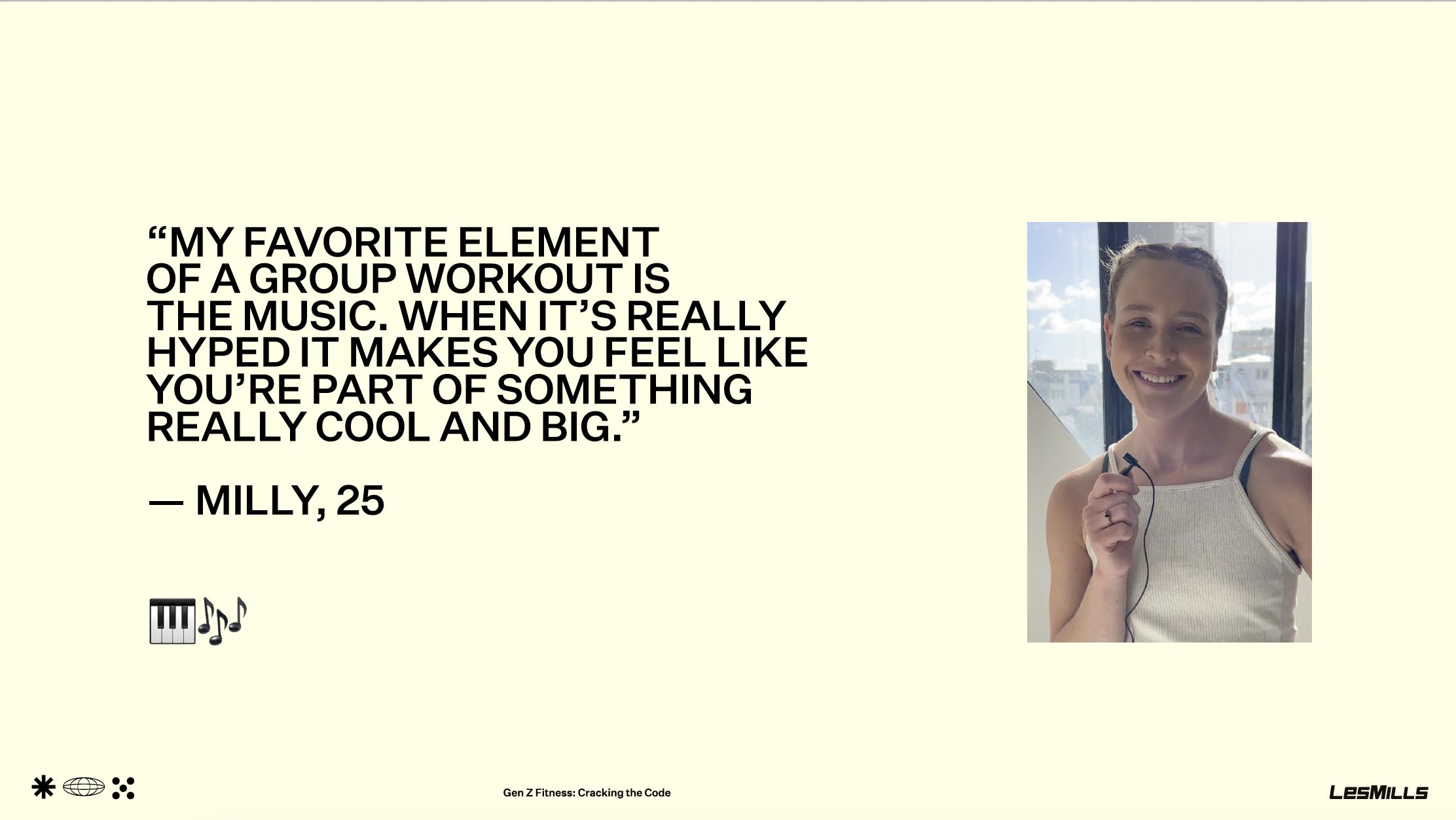 Meeting Gen Z appetite for sculpt workouts is what inspired the birth of LES MILLS SHAPES™. Inspired by Pilates and Power Yoga, LES MILLS SHAPES is designed to strengthen and sculpt muscles through a series of small, controlled movements. Set to an uplifting electronic playlist, it's a fun, intense workout suitable for all abilities, aiding postural alignment and flexibility.
Following hot on the heels of LES MILLS Strength Development, LES MILLS SHAPES is the latest program designed to help clubs win the next generation of members through inspiring and frictionless fitness experiences. It's available as a full release of 6 x 45-minute workouts, allowing clubs to breathe new life into their timetable, attract fresh faces with innovative programming and offer loyal members something new.
Program Director Erin Maw says: "I created LES MILLS SHAPES because I knew there was a market for modern Pilates within our Les Mills library, and I know that Pilates and Barre are globally trending especially with the younger generation."
"We know that choice is so important for younger members, which is why we wanted to create a program that blends the best parts of Pilates, Yoga and stretch workouts. LES MILLS SHAPES is accessible to all abilities and allows participants to find their own hot spot and really challenge themselves.
"Trials in our New Zealand clubs have confirmed it's attracting Gen Z movers and 92% of participants said they would recommend the class. Our Instructor feedback is great, too. 94% said they would continue teaching Shapes, commenting on its originality and intensity. It's definitely a game changer."
READY TO WIN NEW FANS?
Breathe new life into your timetable with LES MILLS SHAPES – a brand new boutique workout designed to delight the next generation.
DISCOVER MORE