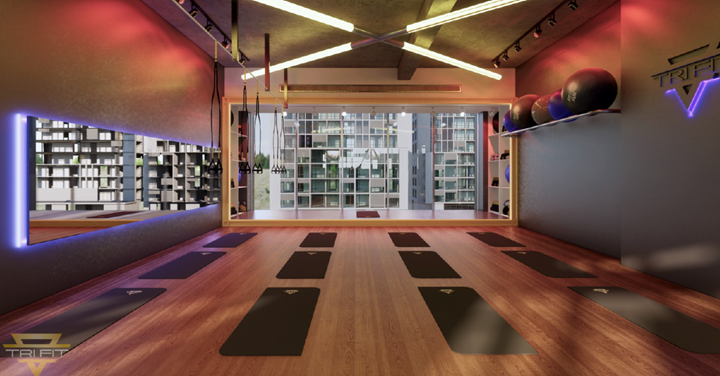 The workouts will be available across all TriFit locations in Pakistan wherein the first 3 clubs are set to open in the second quarter of 2022.
Glen Stollery, CEO, Les Mills International – India, Middle East, and Africa, commented: "The fitness industry was one of the hardest hit by the pandemic with lockdowns and capacity restrictions really affecting club operators through 2020 and 2021. Fast forward to 2022 and we are now seeing a resurgance in fitness with health club attendance returning to exceed pre-pandemic levels. Part of that can be tied to a conscious move by people to prioritise mental and physical health.
"Here at Les Mills, we believe in the power of sharing to grow the fitness industry's footprint and this partnership is a testament to that. It's exciting to be a part of something like this and transform the lives of men and women in Pakistan through fitness.
Commenting on the partnership, Mudassar Khan, Chief Operating Officer at TriFit said: "In our quest to revolutionize the Pakistan Fitness Industry, it was very important to us that we aligned ourselves with a fitness training provider that showcased similar values. Les Mills embodies change and promotes a mission to create a fitter planet. TriFit is proud to partner with a global, industry-leading fitness brand to ensure quality group fitness programming for the first time in Pakistan."
About Les Mills
Les Mills is the global leader in group fitness and creator of 20 programs available in leading fitness facilities around the world. Les Mills programs include the world's first group exercise resistance training workout BODYPUMP™, BODYCOMBAT™ (martial arts), RPM™ (indoor cycling), BODYBALANCE™ (yoga), LES MILLS GRIT™ (30-minute high-intensity interval training) and the revolutionary immersive cycle experience, THE TRIP™. Each workout is refreshed and updated with new choreography and music every three months.
The company was founded by Les Mills – a four-time Olympian and head coach of New Zealand's track and field team – who opened his first gym in 1968 with the aim of taking elite sports training to the masses. Today, Les Mills workouts are delivered by 140,000 certified instructors in 21,000 clubs across 100 countries and are available as live, livestream, virtual and immersive classes, as well as via the LES MILLS™ On Demand streaming platform.
Follow FB: www.facebook.com/LesMillsMiddleEast
LinkedIn: Les Mills India, Middle East and Africa