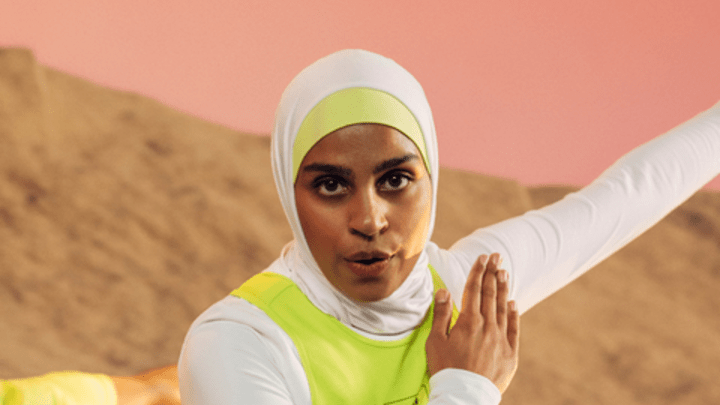 As the second-most observed of the Five Pillars of Islam, fasting during Ramadan brings about a spiritual overhaul for Muslims across the world. However, for the fitness instructors and enthusiasts, lack of access to nutrition and water for a majority of the day brings about some challenges.
We spoke to some of our club partners in the region to find out how the fitness industry in the GCC accommodates the fasting ritual in their day-to-day activities. From club events to changing class timings to accommodate fasting and non-fasting members alike, here are some top tips.
For Pure Gym Saudi Arabia, the past two years have shown figures that were previously unseen during Ramadan- five out of their seven operational clubs showing full capacity use across the gym floor and Group Exercise classes in studios.
'We have made a conscious effort to drive members towards Les Mills and Group Exercise classes', notes Anupama Shetty, General Manager at Pure Gym Saudi Arabia. 'The past two years have seen a phenomenal increase in the number of Group Exercise attendees amongst men and women during Ramadan.'
For Diva Kuwait, classes running from 10pm onwards draw bigger crowds into the gym and are very popular amongst members.
'High intensity activities pick up again after Iftar', says Sabrine Amari, GX Manager at Diva Gyms Kuwait.
In Fitness First Bahrain, Group classes are scheduled two hours before and two hours after Iftar, which has been advised as the best timeline for results geared towards losing fat and gaining muscle.
As the daily routine for members changes, clubs have been putting into place schedules that can help members achieve their fitness and wellness goals while fasting. It has been observed that more and more members are now aware of the health benefits of light-medium activity during the month.
To this end, clubs like Pure Gym run Les Mills Virtual classes in programs which are largely geared towards low-impact exercise so that members who are not fasting can continue to train during the day and those who are fasting can also participate wherever they are comfortable.
'A lot of the members prefer to keep moving so they engage in activities like walking or a slow run before Iftar', notes Anupama
When regular programming takes effect, classes like BODYCOMBAT, BODYPUMP and GRIT, programs known for their high impact training, continue to attract the most members.
A common theme across clubs is promoting nutrition and workout programs to their members to help them navigate the fasting routine in a way that does not negate their fitness goals. To further this, clubs offer membership discounts such as a free month upon joining during Ramadan, or nutrition packages along with specifically tailored workout programs. For many clubs, this period is about member retention and spreading awareness about physical well-being through internal events and Ramadan celebrations in clubs.
Les Mills Middle East Trainer and Presenter Ahmed Nagi advises members to stay hydrated during the day and break their fast with water and something light like a protein shake with fruits. Prior to suhoor, he advises everyone to drink as much as 3 litres of water to stay hydrated before iftar.