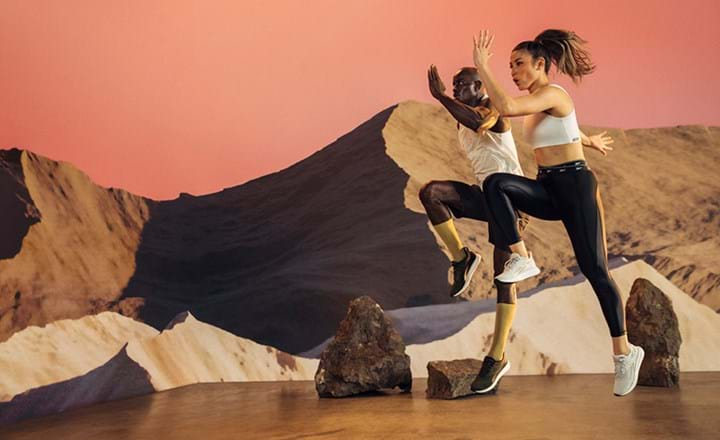 1. The trends set to dominate the next decade of fitness
The start of the year saw the release of EuropeActive's HORIZON 2030 book, forecasting the future of the health and fitness sector based on expert insights and the latest industry data.
With an expansive section looking at the trends which will dominate and disrupt the group workout space over the next decade, we highlighted the top 10 group workout trends tipped to shape the 2020s.
Omnichannel offerings, social experiences, and a big box gym revival were just a few of the wide-ranging trends that feature. The report concludes that – for its unrivaled ability to motivate seasoned exercisers and mobilize new ones – group fitness has a huge part to play in driving fitness forward to 2030. It also notes the significant role for digital solutions in democratizing fitness and taking it to the masses – something we're already starting to see.
2. Clubs can be the new second space
A defining legacy of the COVID pandemic has been the boom in home working, which looks likely to become a permanent shift. A recent study by tech giant Slack found that just 12 percent of workers want to return to full-time office work after the pandemic, while 72 percent want a hybrid remote-office model moving forward. This was tipped as presenting a significant opportunity for operators in our February piece on 8 reasons for clubs to be cheerful about the year ahead.
Having long sought to position themselves as the 'third space' between the office and home, clubs now have the chance to go one better. For facilities with enough room, there's a huge opportunity to become the 'second space' for members who want to work away from the office and grab a convenient workout while they're at it.
Big box operators and a number of boutiques have been offering work pods for a while now, with many more clubs starting to follow suit. Not only is it a great retention tool, becoming a 'second space' offers huge potential for ancillary revenue, from renting desk space and WiFi, through to extra spend in your restaurant/cafe.
3. A starring role for clubs in tackling mental health issues?
With anxiety and stress levels on the rise, we looked at new research in April demonstrating the role clubs can play in tackling mental health issues and helping people to feel better about themselves.
The study, presented by Professor Jinger Gottschall, at the American College of Sports Medicine Annual Conference, indicated that regular BODYBALANCE™ classes can help promote positive feelings, increase sleep quality and boost mental health. The findings offer a clear demonstration of the role clubs can play in helping people to tackle complex conditions well beyond the traditional goals of getting fitter and losing weight.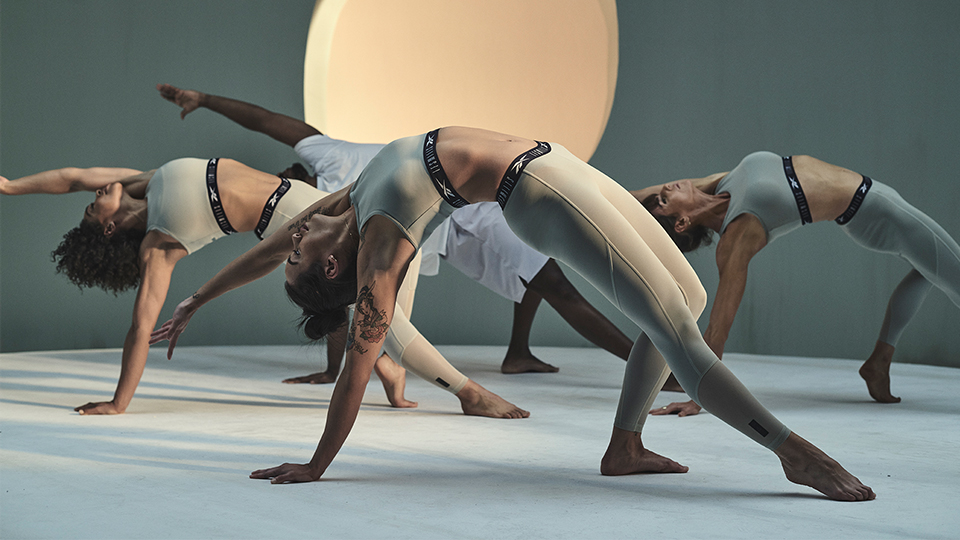 "What this research indicates is that, as we have long suspected, there is huge potential for fitness facilities to reach beyond their current catchment and bring tangible impacts for large sections of the population facing health issues that wouldn't have traditionally incorporated exercise as part of the solution," added Bryce Hastings, Les Mills Head of Research and a co-author of the study.
4. The key to nailing your club's digital content strategy
As digital fitness explodes into the mainstream and becomes a basic expectation among members, quality content is now crucial to a club's success. We looked at six common mistakes to avoid when devising your club's digital content strategy, and explored practical solutions to maximize its growth, with maintaining a consistent member experience across all channels a clear standout.
Does your digital user experience match the standards you set when people visit your club? It's one of the main areas where clubs in the early stage of their digital transformation fall short. And one of the most important.
Giving a great account of your brand is vital because there's so much play for. Standalone digital offerings can be a great way for clubs to win new fans online, build brand affinity, and eventually convert them to becoming full members of the club. But you won't achieve any of this unless you bring these users an outstanding member experience that reflects your brand values and makes them want to be a part of your community.
5. What it takes to win with outdoor fitness offerings
As COVID restrictions stayed in place longer than expected, outdoor group fitness presented a practical solution for clubs to bring back members quicker and reach new audiences.
But is there a bigger opportunity at stake here? Could going 'beyond the four walls' in a more literal sense help clubs attract new audiences and elevate the member experience? Our June feature offered eight top tips for winning with outdoor group fitness, drawing on insights and examples from innovative clubs around the world.
What quickly became clear was that outdoor workouts offer clubs the opportunity to engage fitness newbies and passing trade earlier, as well as enticing regular exercisers who may have stayed away from clubs in the past as they prefer being outdoors.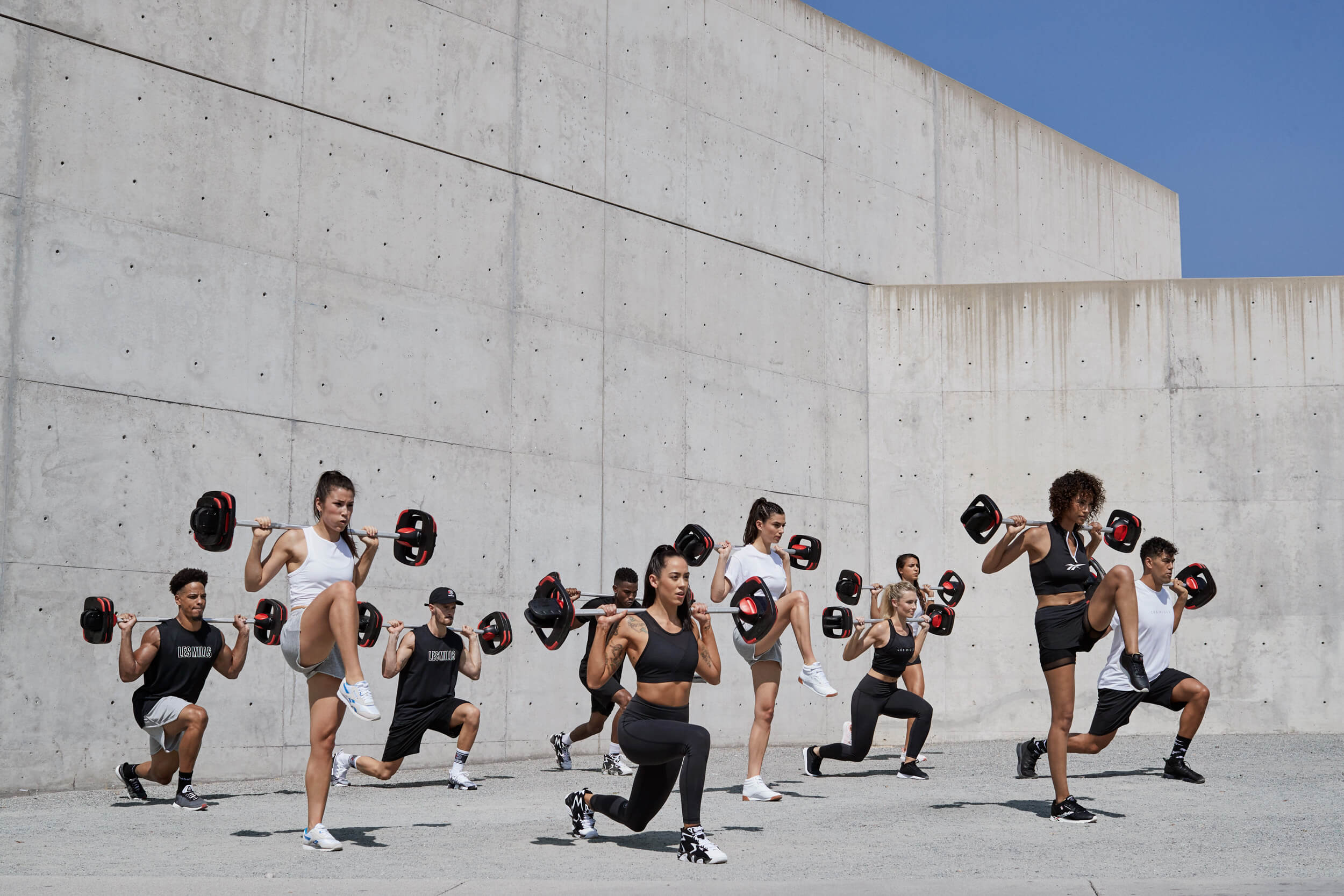 "We're coming off the back of the biggest pandemic in a century and health is now everyone's top priority, so I think there are huge opportunities for clubs to play a more prominent role in getting people healthy and fit," says Eddie Tock, CEO of REX Roundtables, which works with 2,700 of the world's leading clubs to grow their membership.
"The key will be to make club activities more accessible, by offering more outdoor and digital workouts, as well as acknowledging that people will want to work out in lots of different ways. This can help us to engage the other 80 percent of the population and go fully mainstream."
6. How clubs can unearth more members through digital fitness
With digital fitness breaking down barriers and bringing more consumers into the market, clubs can turbocharge their post-pandemic recovery by converting these fresh faces into members. In July we drilled down into new digital fitness research to outline 8 ways clubs can convert digital fitness fans into members.
One of the key takeouts was the importance for clubs to know where to find digital fitness users and what to offer them. When it comes to seeking out fitness support – such as the latest fitness and healthy lifestyle news, trends and information – social media channels like Facebook (34 percent) and Instagram (33 percent) were the most popular destinations for digital fitness users, followed by alternative sources such as magazines, search engines and news websites.

And they don't want selfies or silly TikTok dances – digital fitness users are on the hunt for serious science-backed fitness content to help them hit their goals. The most popular topics they're looking for include:
Technique tips

Goal-specific exercise plans

Motivation & inspiration

Nutritional advice

Deals on equipment & merchandise

General health and wellness information
7. The best place to find rockstar Instructors
Arguably the single biggest factor in the success of your club, rockstar Instructors have the ability to send your membership numbers soaring. But what do they look like, and where can you find them? In August we shared the new rules for recruiting rockstar Instructors, offering 8 top tips to unearth the next generation of group fitness phenoms.
Theater and dance companies, the armed forces, and the front row of your club's studio were just some of the unlikely places worth looking for future stars, but there's now another option that means you don't even need to leave your desk....
Launched in 2021, Les Mills Connect is the new digital ecosystem where clubs and Instructors can access all-things Les Mills-related. But the standout feature of Les Mills Connect is its Instructor recruitment tool. Clubs and Instructors can create profiles outlining their current programs and requirements, making it easy for recruiting clubs to identify talented Les Mills Instructors in their local area and connect with them to fill teaching vacancies. Check it out if you haven't already.
8. The frontline role for clubs in tackling a global health crisis
The pandemic underlined the huge potential of physical activity for preventing disease, as well as its glaring absence from the majority of public health strategies. The Global Health & Fitness Alliance (GHFA) aims to remedy this by embedding physical activity into global health policy and championing the role of fitness facilities as frontline delivery partners. In September, we caught up with co-founder Kilian Fisher, who set out the GHFA's bold vision and explained what it will take to see clubs recognized as a cornerstone of the global health system.
Inclusivity, greater collaboration, stronger research, and effective lobbying will be key to taking fitness facilities fully into the mainstream and achieving mass adoption, noted Kilian.
"We're talking about moving well beyond the 20 percent of the population that currently use our facilities and reaching the broader 80 percent – that's when we can truly make a difference," he added. "The goal is to make fitness an essential component of public health, but if we want to be essential then we have to be inclusive."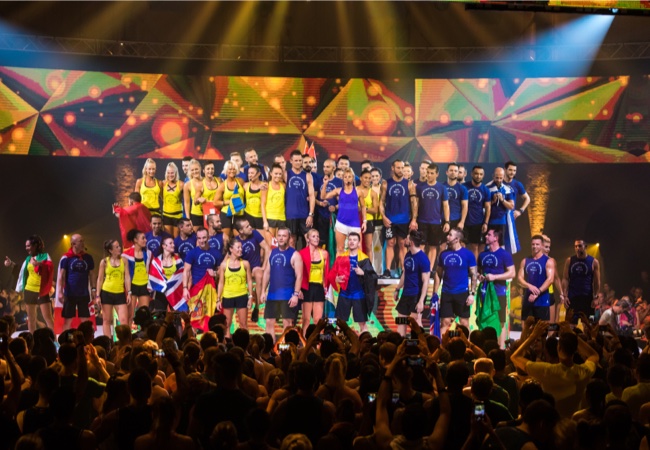 9. The Live Revival is gathering steam
Despite fears the COVID-inspired home fitness boom would spell the end for fitness facilities, the 2021 Global Fitness Report revealed social live fitness experiences are driving the club recovery, with 85% of gymgoers stating they're interested in trying live classes in their facility. Meanwhile, class occupancy has reached 120% of pre-COVID levels in markets where capacity restrictions have lifted.
After a year of enforced home workouts, appetite for live fitness experiences in groups is soaring. Two-thirds of gym members (67%) say they prefer working out in groups, while live classes in-club are nearly twice as popular as doing livestream classes at home (favored by 44% of members vs 23%).
"After months of being stuck at home, people can't wait to get back to fitness facilities and enjoy their favorite workouts with familiar faces," says Phillip Mills, Les Mills Founder and Executive Director.
"Much like bars, restaurants and sports events, fitness is experiencing a real 'live revival', as people make up for lost time with a renewed appreciation for real-world social settings.
"Many people have missed the thrill of a busy class and the extra motivation you get from working out with others while being led by a rockstar Instructor."
10. The secret sauce that modern members expect from successful clubs
What's the perfect blend of live and digital workouts in the new age of fitness? It's a question taxing many club operators and one which the 2021 Global Fitness Report set out to answer through the latest data and examples of success from various markets.
Omnichannel fitness – a blend of in-gym and digital home workouts – was tipped to gain traction as we emerge from the pandemic, with the majority of exercisers (59%) favoring a 60:40 split between gym and home workouts.
Far from being simple stop-gaps to tide the industry over during the COVID pandemic, livestream and on-demand have become vital additions to clubs' long-term digital offerings, with 80% of members planning to continue using them post-pandemic.
And though live fitness experiences remain the pinnacle, the digital fitness boom and the growth of home working mean today's fitness consumers demand a connected fitness experience that offers convenience and enables them to maintain a more active lifestyle. Seamlessly linking live and digital will be key to club success.
"Ourselves and other leading clubs must continue to do a better job maximizing the live in-club experience – which is our USP – as well as providing an outstanding range of digital options for when members can't make it to the club and educating on how to get the most out of them," says Kevin McHugh, COO of The Atlantic Club in New Jersey, US.
"One of the most important strategies that health, fitness, and wellness clubs need to employ is to expand their reach beyond the traditional bricks and mortar to provide members with a total wellness solution. The leading health and fitness clubs of the future will provide a full omnichannel solution to members."
THE GAME HAS CHANGED AND SO HAVE THE RULES
Learn the new rules of fitness and how your club can win with the 2021 Global Fitness Report.
DOWNLOAD THE FINDINGS