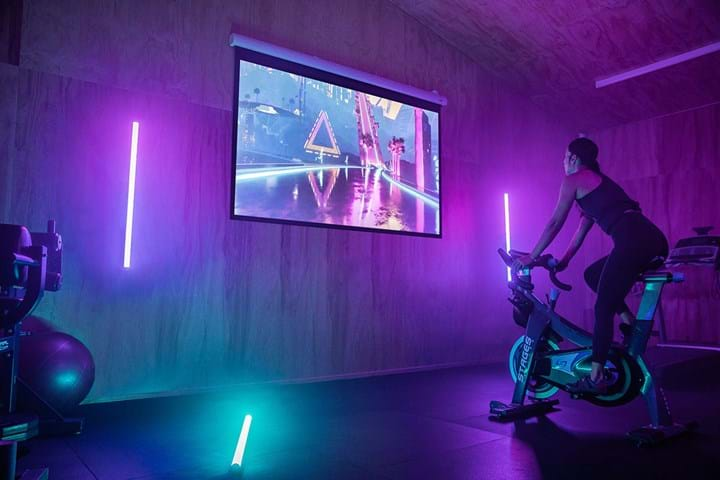 Having dominated industry discourse since COVID-19 first struck at the start of the year, it seems certain 2020 will go down as the year clubs firmly went digital.
Of course, digital fitness was already firmly in the ascendancy well before COVID came calling. The 2019 Global Consumer Fitness Survey showed that 85 percent of gym members were already exercising at home, but COVID-enforced lockdowns decisively accelerated this trend and took it into the mainstream.
Clubs responded to the fast-changing landscape with impressive agility, setting up digital workout solutions in a matter of weeks to keep their members active and engaged.
With ClubIntel reporting that 72 percent of global operators now offer on-demand and livestream workouts for members (up from just 25 percent in 2019), the industry has clearly made substantial progress in a short space of time.
It's also fair to say that the need for a rapid response saw most operators take a test and learn approach to their digital fitness solutions, making incremental progress and not letting perfect get in the way of good.
Now, as the industry enters a new age of fitness, clubs are uniquely placed to meet growing consumer demand for a blend between live and digital fitness experiences.
So having built the foundations of our digital fitness solutions, gaining valuable experience along the way, how can clubs now evolve from a Minimum Viable Product to a high-class digital experience? One that will keep members engaged with their club in spite of the growing number of fitness products being produced by the likes of Google, Amazon, and Apple?
Based on lessons from lockdown and insights from world-leading clubs, here are six common mistakes to steer clear of as you develop your club's digital content strategy.
1. Don't compromise your brand
The first question to consider – and it's a big one: Does your digital user experience match the standards you set when people visit your club?
It's one of the main areas where clubs in the early stage of their digital transformation fall short. And one of the most important.
Giving a great account of your brand is vital because there's so much play for. Digital offers huge opportunities for clubs to reach beyond their traditional local catchment. Now, anyone with a smartphone is a potential prospect for your club's digital memberships.
Standalone digital offerings can be a great way for clubs to win new fans online, build brand affinity, and then eventually convert them to becoming full members of the club. But you won't achieve any of this unless you bring these users an outstanding member experience that reflects your brand values.
The crucial part is serving up high-quality on-demand fitness content and livestream classes that are motivating, fun and results-driven. After all, Youtube is chock-full of free, average fitness content, so your offering needs to be world-class to keep the audience coming back and paying.
Consider also the channel you're delivering content through – is it slick and friction-free? Do the marketing assets give an accurate and aspirational reflection of your brand? These are all key factors in forming a good first impression with your online audience.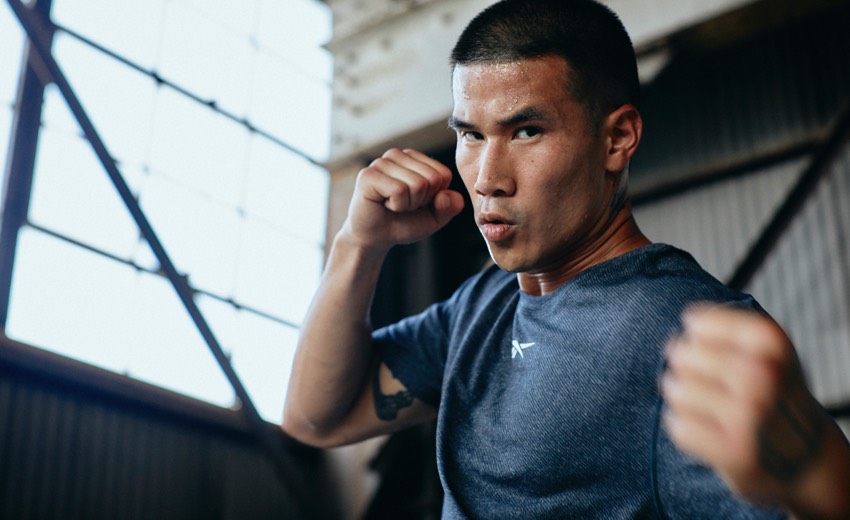 2. Be sure to join the dots
Another common stumbling block comes when clubs create digital solutions that are completely disparate from their live in-club offerings. It's no good enticing members and prospects online with a bunch of off-the-shelf on-demand and livestream classes that they can't do in your club.
Using digital to complement your in-club offering through a connected member experience is key. Are you offering digital versions of the workouts that members love doing in your club? And conversely, are you offering better live versions of the workouts featured on your digital channels, so that users are enticed to come to the club more for the full experience?
By taking that authentic club experience into homes, operators can reach huge swathes of the population who wouldn't typically visit a club and help them start their fitness journey. By supporting people to build their fitness skills and confidence at home, operators can graduate these new fans into a club space that they'll already be familiar with.
One club that's harnessed the mix of livestream and on-demand to undergo a full digital transformation is Forsyth Country Club in the US, which is now reporting record group fitness numbers.
"Clearly fitness has changed enormously in the past few months and we're committed to embracing change and resisting the temptation to revert to old habits," says Forsyth Country Club Fitness Director Renate Van Staden.
"Modern members expect a connected fitness solution from their club and that's what we as operators need to deliver. Live fitness remains the pinnacle for everyone and the best experience that we can offer, but it's equally important to bridge the gap between live and online fitness, tapping into tools like livestream and LMOD to provide our members with a blended fitness offering that meets their every need."
3. Market on a macro level
Integrating the member experience is equally applicable when it comes to your marketing. Rather than treating digital and live as separate components of your offering, it's important to seek out synergies and pursue an omnichannel approach. Fusing the best of digital (innovation, accessibility, and scalability) with the motivation of live fitness experiences will be the key to long-term success – and much of this will be driven by your marketing.
"A solid marketing strategy requires a slick customer journey that takes an omnichannel approach – using the club as a promotional channel for your digital offerings and vice versa," advises Les Mills Chief Marketing Officer Anna Henwood.
"How can you demonstrate the value of your total membership package (with digital included) and price it attractively to encourage the upsell? Does the digital user experience match the standards you set when people visit your club? Is your app/website consistently branded and easy to navigate? Is it bug-proof? These are the basic elements that need to be executed well for the offering to be considered a total package that the member sees value in and is willing to pay more for."
It's also essential to advertise your digital classes with the same gusto as your in-club classes, harnessing your social media channels, mailing lists, and member app to keep everyone updated with your latest livestream timetable and on-demand content.
Over in Russia, operator World Class pulled out all the stops during the first lockdown to dial up its online experience and reach new fans through social media. The premium chain had its Instructors leading a full timetable of livestream classes which the team refined daily, based on user feedback and timeslot metrics.
After adding live broadcasts of its group fitness programs, World Class saw a huge uplift in subscribers and engagement on its various social media channels. The club's Instagram account grew by 150 percent to surpass 200k followers, while their Youtube channel's following jumped 1,200 percent.
These efforts helped World Class to tackle the COVID-19 crisis and better still, the added reach is proving even more helpful for growing its club membership and building a healthier business since reopening.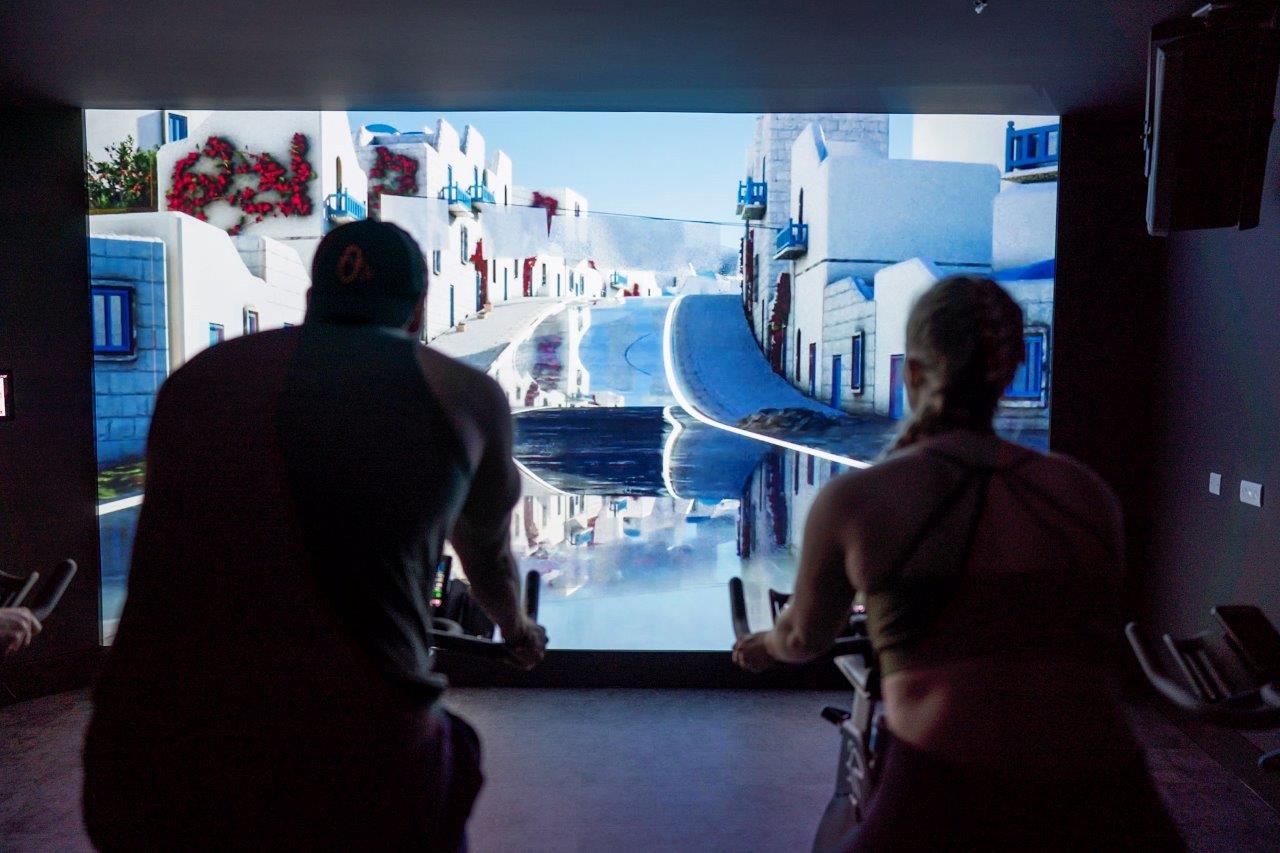 4. Don't leave member uptake to chance
Much like the marketing of your digital timetable, there are many classic club management principles that still apply to your online fitness solutions – particularly when it comes to onboarding members.
If you're launching digital fitness solutions, the way that you onboard members to best showcase these offerings is critical to their long-term success.
Much like when they first join your club, ensuring members start their digital journey with a bang will be key to engagement and retention. This means clear communication around what's on offer and helpful guidance on ways members can make the most of it. How about a challenge that encourages members to try as many different options as possible over the first couple of weeks to help them find their favorite workout options?
Harnessing your club's star Instructors to drive discussions and interactions with members can also work well, particularly as the loneliness of lockdown and remote working has supercharged demand for online communities and shared experiences.
For Asia-based premium operator Pure International Group, which has seven clubs in Shanghai and two in Beijing, this meant mobilizing all of their team to communicate with members and send daily workouts through their member app.
"In our closed clubs in Shanghai and Beijing, the yoga teachers, the sales team, the PTs and group ex instructors would constantly keep in touch with the members," Pure CEO Colin Grant told IHRSA when reflecting on their approach during the first lockdown.
"You've got to get them engaging with members through social media, to make sure the members know we care about them, even though we're closed. Send them daily content through social media – home workouts and information on how to eat well."
5. Don't forget your most valuable asset
The emergence of high-powered digital fitness offerings from the likes of Apple and Google certainly isn't going to make life any easier for operators, but with every new challenge to the club model, comes fresh opportunity. Clubs may not have the financial might or brand power of major tech firms, but they have assets that Big Tech can't yet match: highly-engaged communities centered around authentic, human connection and live experiences. Instructors are central to this.
Throughout lockdown, technology has dominated the fitness industry discourse, and clubs have adapted admirably to rollout digital solutions to support their members. But technology isn't the answer to our challenges, our people are. Technology is still just a tool to help us deliver motivation to members beyond the club. It's our people – the faces our members know and love – who remain at the heart of these solutions.
In the same way that our rockstar Instructors and personal trainers deliver the most motivational experiences in-club, it's been the livestream classes and virtual coaching sessions that have proved most powerful online and lit up our social media feeds during COVID.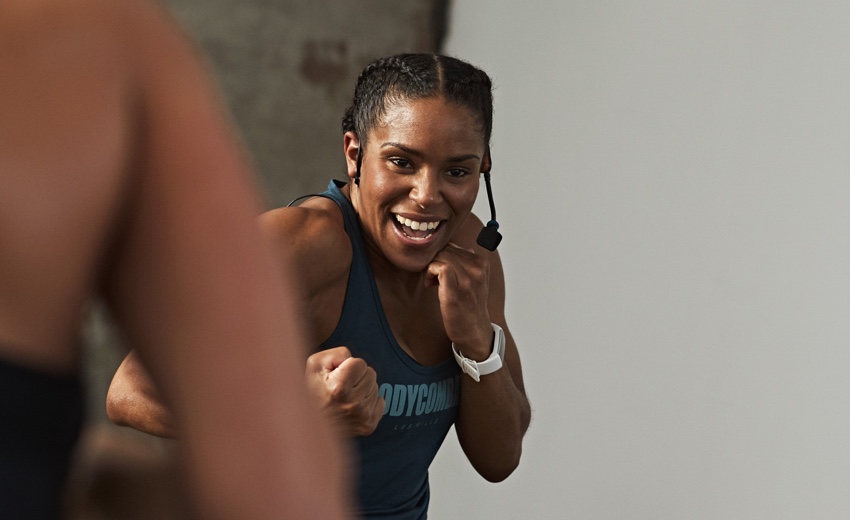 For all of the technology solutions now available to clubs, great people are the only unique selling point that your rivals can't copy. We're all working to make the world fall in love with fitness, but it's the people delivering it that make members fall in love with your club.
At the end of the COVID pandemic, members will be yearning for deeper connection and human interactions, so how we leverage and nurture our teams during COVID – particularly in terms of driving uptake of digital solutions – will have a major bearing on our future success.
6. Be sure to ask the experts
For those willing to be bold, the digital fitness boom can fast-track club growth and help operators thrive in the new age of fitness. The Les Mills team of industry experts are on hand to help devise the right digital strategy to ensure your club's success.
We've worked closely with our club partners around the world to develop a suite of new digital solutions to help future-proof clubs by expanding their reach in the booming online fitness space, while complementing their live in-club offerings.
Leveraging 52 years of group fitness expertise, these digital content products help clubs drive new revenue and meet growing consumer demand for a 'blended' fitness offering. This combines the best of digital and live fitness to produce a connected member experience enabling members to work-out however they choose.
Whether it's Les Mills workouts that clubs can easily embed into their existing app, LMOD Affiliate (where clubs can provide LMOD to their members and receive a share of the revenue), livestream, Virtual, IMMERSIVE FITNESS™, or live classes, we have a host of solutions to support clubs, and a wealth of experience in how to implement them. As operators of a successful chain of clubs in New Zealand, we understand the problems our partners face and we only bring products to market once they're a proven success in our own clubs.
READY TO DOUBLE DOWN ON DIGITAL FITNESS?
We've worked closely with our club partners around the world to develop a suite of new digital solutions to help future-proof clubs by expanding their reach in the booming online fitness space
GET FIT FOR THE FUTURE