As Les Mills Creative Director Diana works with fitness professionals, exercise scientists and a global tribe of instructors to shape the music and moves that feature in some of the world's most popular workouts. Every three months she drives the creation of new releases for each of these programs. These are elaborately filmed with the world's top instructor talent, often with Diana as part of the international presenter team.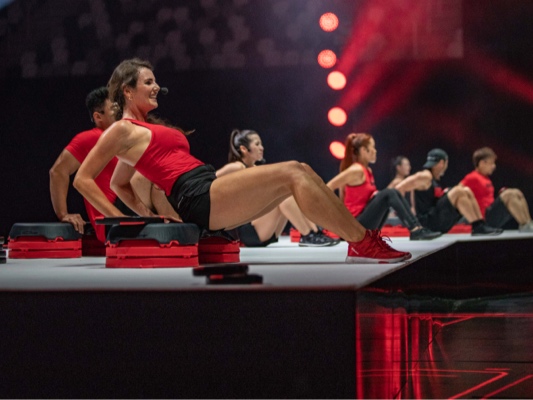 In between rounds of filming Diana regularly jets to international fitness events, presenting the latest LES MILLS™ releases to crowds of thousands, and speaking to industry professionals.
Diana is also the mother to four young children – so it's fair to say she knows a lot about pregnancy, parenting and how to juggle a busy young family with a passion for health and fitness. Following her last pregnancy, Diana developed a collection of free post-pregnancy workouts and guides for pregnant and new moms. She also leads the development of BORN TO MOVE, a suite of programs designed to help kids fall in love with physical activity.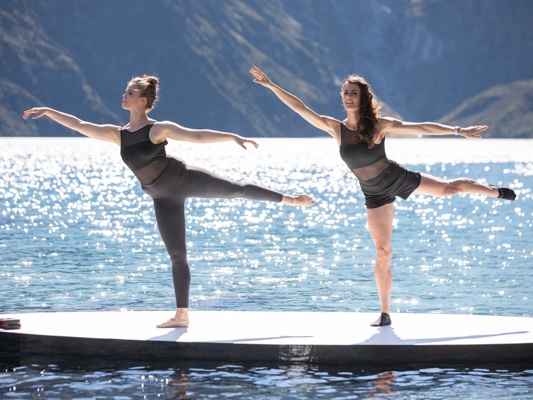 When she's not working you'll find Diana in the kitchen. She is passionate about nourishing natural food and regularly shares her favorite recipes and nutrition guides.
Athleticism is most definitely running in Diana's blood – her grandfather Les Mills Snr was an Olympic athlete, her father Phillip Mills a Commonwealth game track athlete, and her mother Jackie Mills was a gymnast. It's not surprising, then, that growing up Diana was sporty and loved competition. In her teens, she became an accomplished track athlete, before picking up a degree in philosophy and classical studies.
Diana has also had a long-time passion for dance, learning contemporary and hip hop dance as a child and practising ballet as an adult. Interestingly, her love of dance is how she met her husband, Gandalf Archer Mills, who is the program director for Les Mills dance program, BODYJAM™.
"My remarkable luck being born into this family means I get to fight for what I truly believe in the world. Helping people to fall in love with fitness is one of the most powerful things I can do to help the planet."
"What excites me most is that the bigger the company grows, the more profound things we can actually do for the planet. We're now partnering with both UNICEF and Disney, leveraging the power of fitness to drive societal change on a whole new level – and helping change lives all over the world."
Learn more about Les Mills and UNICEF Workout for Water. Watch Diana in action in the Move Like The Avengers Marvel + Les Mills workout created to help get more kids engaged in physical activity.
Follow Diana at instagram.com/dianamills/
Diana is a Program Director for BODYBALANCE™/BODYFLOW®, CXWORX™, LES MILLS BARRE™ and LES MILLS TONE™. She is the Creative Director for BODYCOMBAT™, BODYJAM, BODYPUMP™ and RPM™.
If you're keen to experience a workout shaped by Diana you can find a class or workout On Demand.