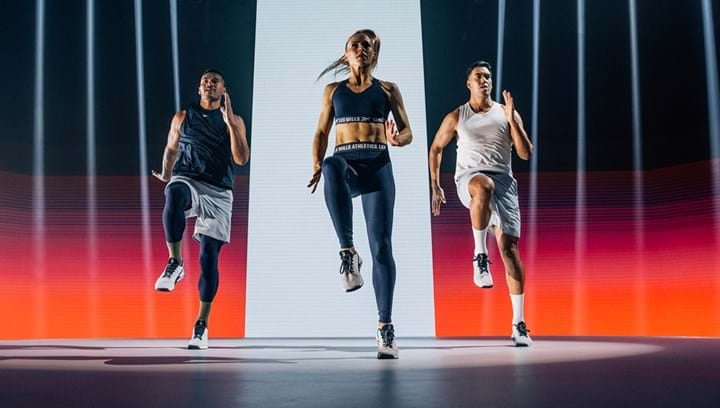 A year is a long-time in fitness. As an industry that's evolving at a frenetic pace, we can expect to see significant changes to the way we operate over the course of 2022.
Factor in a pandemic that's forced operators to press pause on their best-laid plans for the past two years (while implementing radical new ones) and it's reasonable to assume the rate of change over the next 12 months will be faster than ever.
But what exactly will these changes look like? Should we expect a continuation of the shifts we've seen during the pandemic? Or will we see a resurgence of trends from the recent past as fitness consumers relish getting back to old ways after two years of turmoil?
Spanning boutique breakouts, fitness gaming and definitive action on inclusion, here are 10 standout trends tipped to shape the next 12 months:
1. Gamification reaches Boss Level
The cultural convergence between fitness, fashion, music and entertainment is fueling a new age of 'exertainment', sparking exciting collaborations and innovative products.
Exertainment was a standout trend of The Welltodo 2022 Consumer Wellness Trends Report, which noted how fitness brands must embrace the Gen Z-driven dynamic to stay relevant:
"With 86% of Gen Z saying that their passions have diversified even more since the start of the pandemic, it's time for fitness brands to stop thinking about fitness as a siloed offering but instead an entertainment lateral," said the report.
"A place where the intersections, the crossovers, the spaces and places where entertainment – in its fullest sense – can really come alive for a whole new generation."
One of the most exciting strands of this trend is fitness gamification, which looks set to take 2022 by storm. The success of gamified fitness platforms like Zwift and the growing impact of the metaverse is sparking a new generation of immersive workouts – following in the footsteps of THE TRIP – where music, visuals, wearables and Instructors combine to offer participants an exhilarating fitness experience.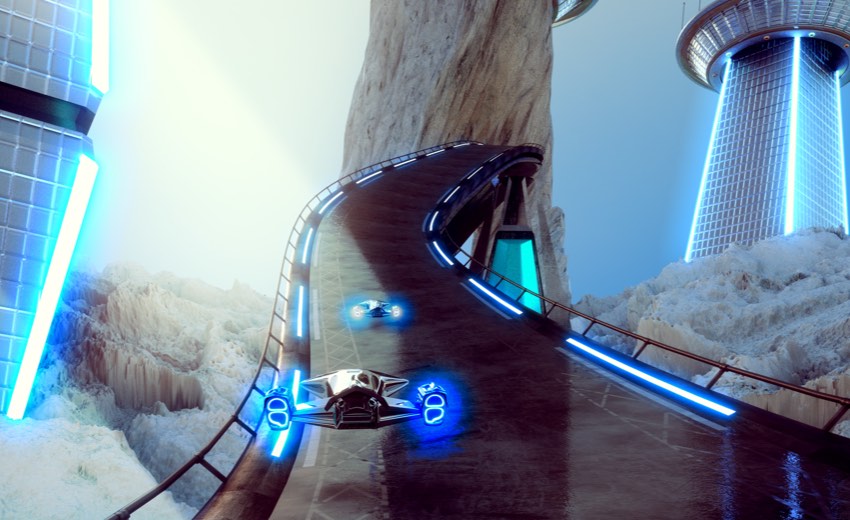 The growth of fitness gamification could open up a raft of collaboration opportunities for current fitness operators, as well as bringing new entrants to the market with a strong pedigree in entertainment. Several well-known brands are rumored to be launching gamified fitness experiences in 2022. Watch this space!
2. A new generation of gymgoers
The pandemic has prompted consumers to prioritize their health, with 50% focusing more on their wellbeing, according to the 2021 Global Fitness Report. Some 82% of consumers regularly exercise (or soon plan to), while 75% of this group do gym-type activities, making fitness the world's biggest sport.
This presents latent growth opportunities for fitness providers as COVID restrictions recede and clubs return to full capacity. The key is identifying the groups your club is best placed to target.
For example, the pandemic has spawned a new generation of rookie fitness fans who have taken tentative first steps into fitness and are now deciding what comes next, with 27% of regular exercisers describing themselves as 'absolute beginners'.
Opportunities abound for operators who can appeal to these groups and understand what they want from a fitness experience, as well as the unique barriers to exercise they face. Although 81% of beginners are interested in group activities, 66% say they currently prefer to exercise alone, suggesting a confidence chasm that needs to be bridged before beginners feel fully comfortable. Instructors and wider staff have a major role to play in ensuring they feel welcome, while helping beginners find intrinsic motivation to exercise is essential for their long-term adherence.
3. Stars shine brighter amid labor shortage
With a global labor shortage starting to take its toll on all industries, operators will need to work increasingly hard to attract top talent in 2022 – and retain their existing star players.
"Given that the cost of labor is going to be higher whoever you choose to hire, I see this as a big opportunity for clubs to reinvent their recruitment strategy and set out to get the very best people they can within their given market and segment," says legendary club manager and author Herb Lipsman.
"This may cost a little more in the short-term, but in a people-centric industry, having great staff and rockstar Instructors is going to set your club apart from the competition."
With strong demand for social connection driving members' return to facilities, it's somewhat inevitable that the people fronting our clubs will have a vital role to play in our resurgence.
Rockstar Instructors are identified as the single most important factor for gymgoers when choosing a live class, favored by 28%, ahead of the quality of music (24%) and type of class (21%). Quality Instructors are cited as a key component of the live revival, meeting consumer preferences for added motivation and deeper connection in their workouts.
Having great people is particularly important for winning new members. 30% of club prospects say "a good atmosphere" is a key factor in choosing a gym to join, while 59% say staff are also a consideration.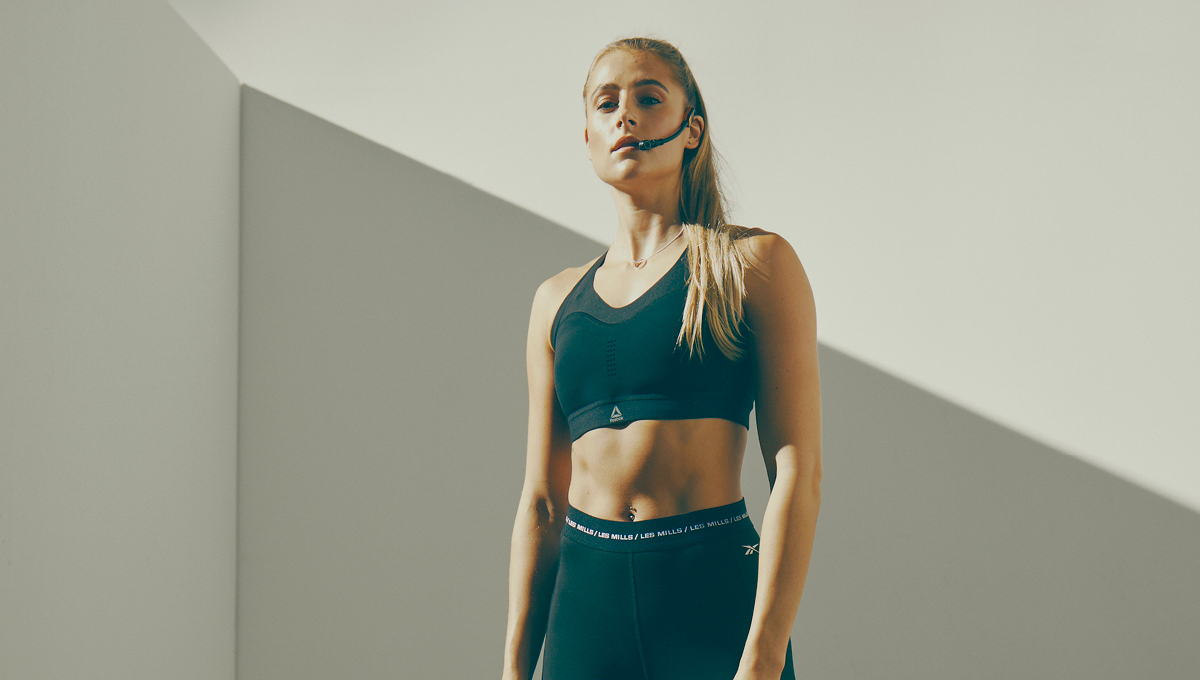 The push towards social fitness will see Instructors at the heart of these experiences, mixing hard and soft skills to bring enjoyment and results. In many cases, the quality of your Instructors will determine whether your new members fall in love with fitness forever or fall away to form part of the February attrition numbers. Look after your Instructors – treat them well and reward them fairly – and they'll look after your members.
4. Boutiques breakout
After a decade of dizzying growth, the pandemic proved particularly tough for boutique operators. With their reliance on office workers and prime city center locations, boutiques were among the segments hit hardest – and the shift towards home working continues to sting.
IHRSA estimates that 27% of US fitness facilities have closed since the start of the pandemic, with boutiques accounting for a significant proportion. But despite these setbacks, appetite for boutique experiences is higher than ever among consumers, sparking a surge of new partnerships between boutiques and big box operators.
'If you can't beat them, join them' seems to be the preferred tactic, with leading big box clubs around the world investing in their group fitness offering to create boutiques within their clubs. November 2021 saw boutique collective Xponential announce a deal to retrofit boutiques into LA Fitness and City Sports Clubs; West Wood Clontarf in Dublin has seen stunning results from its cycle boutique The Chain; while big-hitters like Pure Group and Virgin Active in Asia have reaped rewards by investing in THE TRIP.
By offering a world-class boutique experience alongside established benefits like pools, parking and unrivalled gym floors, big box clubs are making a compelling case for a greater share of their members' wallets, while negating their need to look elsewhere for boutique workouts.
And the boutique breakout doesn't stop there. As well as big boxes getting in on the boutique act, we've also seen the emergence of new operators – like Styles Studio Fitness in the US and Coach Gyms in the UK – fusing the best of big box and boutique in a bid to bring luxury group workouts to the masses.
5. Big brands muscle in
With its fast growth and fashionable image, it's no surprise that everyone wants a slice of the fitness pie. Tech giants like Apple, Google and Amazon are making major moves into the fitness market, but we're also seeing less obvious entrants brands tapping into the fitness zeitgeist.
Whether it's McDonald's offering Hussle gym passes in its latest Monopoly promotion, Pullman Hotels pushing for digital workout records with Les Mills, or Technogym teaming up with fashion giant Dior, major brands from all industries are seeking to align themselves with active living.
This growing trend presents significant opportunities for fitness brands to grow their profile and reach new audiences, providing they can steer clear of toxic partners seeking to 'fit-wash' their image – think fossil fuel firms hawking sustainability. Modern consumers are savvier than ever and will lampoon inauthenticity faster than you can say 'Twitter Storm', so it's vital for fitness firms to take care with their collaborations.
6. Fairer fitness for all
At a time when we're experiencing a historic movement for racial justice, female leadership, equity and representation around the world, it's never been more important for fitness to step up and play its part.
This momentum provides the opportunity to effect change in every industry, and for modern fitness brands, a clear commitment towards diversity, equity and inclusion (DEI) is shifting from a nice-to-have to a non-negotiable. Our people expect it, our partners expect it, and our customers expect it.
"Having acquired a taste for wellness that's rooted in realism and authentic emotional appeal, consumers are demanding brands celebrate and support inclusivity beyond mainstream identity markers and across every stage of the life cycle," noted The Welltodo 2022 Consumer Wellness Trends Report.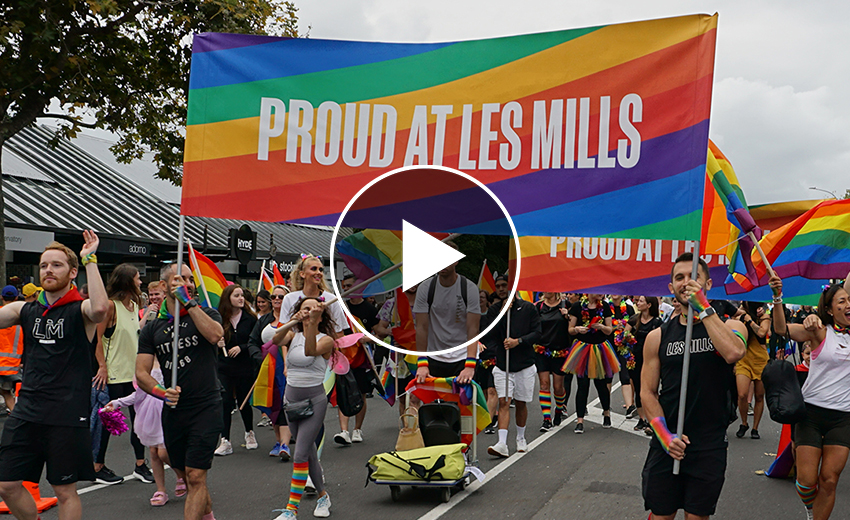 Many organizations have set out actions and commitments to improve DEI in the fitness industry – including Les Mills – while in November 2021, The Women in Fitness Association (WIFA) launched an industry-wide survey to assess gender diversity, equity, equality and inclusion in the fitness industry, with the results due in Q1 2022.
Less a trend, more a moral obligation, 2022 must be the year we all do more to drive greater DEI in fitness.
7. Second Space
A defining legacy of the COVID pandemic has been the boom in home working, which looks likely to become a permanent shift. A recent study by tech giant Slack found that just 12 percent of workers want to return to full-time office work after the pandemic, while 72 percent want a hybrid remote-office model moving forward.
Having long sought to position themselves as the 'third space' between the office and home, clubs now have the chance to go one better. For facilities with enough room, there's a huge opportunity to become the 'second space' for members who want to work away from the office and grab a convenient workout while they're at it.
Big box operators and a number of boutiques have been offering work pods for a while now, with many more clubs starting to follow suit. Not only is it a great retention tool, becoming a 'second space' offers huge potential for ancillary revenue, from renting desk space and WiFi, through to extra spend in your restaurant/cafe.
8. The live revival
Despite fears the COVID-inspired home fitness boom would spell the end for fitness facilities, research suggests live fitness experiences are driving the club recovery, with 85% of gymgoers stating they're interested in trying live classes in their facility. Meanwhile, class occupancy has reached 120% of pre-COVID levels in markets where capacity restrictions have lifted.
After two years of enforced home workouts, appetite for live fitness experiences in groups is soaring. Two-thirds of gym members (67%) say they prefer working out in groups, while live classes in club are nearly twice as popular as doing livestream classes at home (favored by 44% of members vs 23%).
"After months of being stuck at home, people can't wait to get back to fitness facilities and enjoy their favorite workouts with familiar faces," says Phillip Mills, Les Mills Founder and Executive Director.
"Much like bars, restaurants and sports events, fitness is experiencing a real 'live revival', as people make up for lost time with a renewed appreciation for real-world social settings.
"Many people have missed the thrill of a busy class and the extra motivation you get from working out with others while being led by a rockstar Instructor."
9. Reimagining the member journey
Although the Live Revival is gathering pace and people are relishing being back in their facilities, digital workouts aren't going anywhere, with 80 percent of gym members planning to continue using them post-pandemic.
This means offering omnichannel fitness – a blend of in-gym and digital home workouts – will become a basic expectation as we emerge from the pandemic, with the majority of exercisers (59%) saying they now favor a 60:40 split between gym and home workouts.
For operators, this necessitates a total reimagination of the member journey and how we measure engagement. Instead of simply tracking club attendances, we need to pan out and look holistically at all the touchpoints a member has with their facility – including home workouts via the club's digital offering, and even use of the club app – to accurately assess member engagement and take actions to enhance this.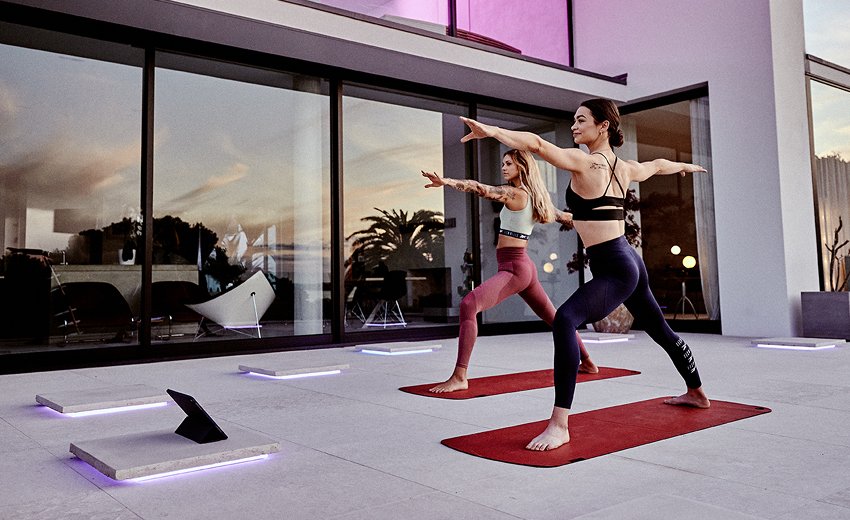 "One of the most important strategies that health, fitness, and wellness clubs need to employ is to expand their reach beyond the traditional bricks and mortar to provide members with a total wellness solution," says Kevin McHugh, COO of The Atlantic Club in New Jersey, US.
"The leading health and fitness clubs of the future will provide a full omnichannel solution to members."
10. Content 2.0
After the drought, came the flood. Having chronically undervalued the importance of providing digital content to consumers for the best part of a decade, within two months of the pandemic the gym market was awash with digital content to keep members active and engaged while they were trapped at home.
The quality of these initial offerings was understandably mixed, but as consumer acceptance of digital workouts has rapidly increased, so too have their expectations of the experience. In a world where over 375,000 fitness apps are vying for their attention, consumers expect high-class content from their fitness providers and are increasingly unwilling to settle for anything less. Welcome to Content 2.0.
The emergence of high-powered digital fitness offerings from the likes of Apple and Google certainly isn't going to make life any easier for operators, who will need to offer world-class digital content while doubling down on the quality of live offerings in club – their USP that tech giants are unable to compete with.
THE GAME HAS CHANGED AND SO HAVE THE RULES
Learn the new rules of fitness and how your club can win with the 2021 Global Fitness Report.
DOWNLOAD THE FINDINGS