A fun-loving, insanely addictive dance workout, Les Mills SH'BAM is an ego-free zone – no dance experience required. Let your instructors bring the party and help your members find the moves they never knew they had, all while busting out a high-energy cardio workout.
Want to get a feel for SH'BAM? Watch our latest workout trailer below.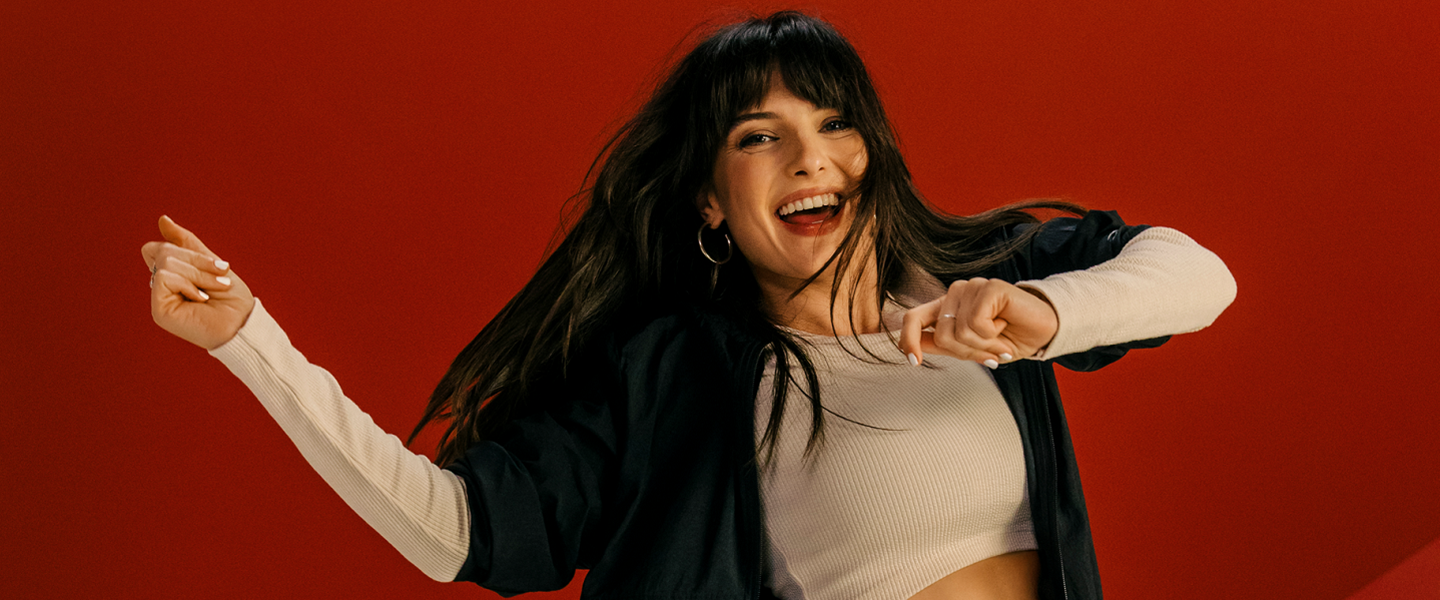 What is SH'BAM?
SH'BAM™ is a fresh and fun dance workout that builds fitness and encourages expressive movement.
Mixing up the freshest party tracks and the sassiest dance moves, a SH'BAM class is an excuse for your members to cut loose and enjoy the joy of movement. They come for the party, but they're also working their body hard and building their agility and cardio fitness.
Why it works for your members
Absolutely anyone of any age or fitness level can do SH'BAM. It's a great excuse to have some fun while they're doing something that's good for them. Members will forget they're working out when the inspiring instructors and great music moving them along.
It's a 45 or 30 minute class, available as live or Virtual, so it's easy to slot into your timetable at the times that suit them too.
Why it works for you
SH'BAM adds an extra dimension to what you offer your members and is a great way to attract a new audience. Dance it a favorite way of working out for many women and men, and SH'BAM delivers a level of results, energy and fun that will keep them rocking up to your regular party.
Interested in adding SH'BAM to your timetable? Get in touch.

SH'BAM virtual classes are available.