Introduction from Jackie Mills
WHY ADVANCED TRAINING?
Initial Module Training provided you with the foundations of teaching. Now, transform your state of mind when you teach with Advanced Training.
This new course has been designed to help you find your strengths as an Instructor and discover a whole range of ideas to grow your teaching. You will learn how to fill your classes and have longevity in teaching as the kind of Instructor you want to be. You will learn how to become a Group Fitness leader, how to be grounded in the essence of your program, and how to enhance the workout experience for your participants.
Advanced Training is a two-day live workshop. Excitingly, the course will also be available as a six-week online training program launching in the Nordic region during 2019.
Whether you've been teaching for six months or 25 years, Advanced Training is the key to breaking through to your next stage in Instructor excellence. You will improve your teaching and gain skills that will positively impact your life outside of fitness.
The three-day Advanced Instructor Module aka AIM will gradually be phased out during fall/winter 2018 as Advanced Training is released across the different programs.
For questions on this new course, please see our FAQ.
To read more on the evolution of this course, click here.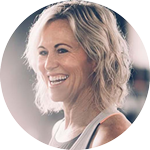 Kylie Gates,
Creative Director
"Advanced Training will provide you with the tools to keep on growing as an Instructor. And when you can provide an amazing experience for your participants, that's when you will fill your classes."
TRAINING DETAILS & WHAT TO EXPECT
Uncover your powers of leadership for all aspects of your life
Define your version of success as an Instructor
Learn how to strengthen your personal connection with participants

Develop your own style of performance within the essence of your program
Learn how to fill your classes and ensure longevity in teaching
2-day weekend course or 6-week online learning program
Becoming a Leader with Kylie Gates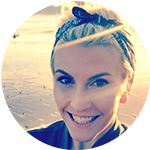 Nikki Snow,
US Trainer
"The Advanced Training Course has made me feel more fulfilled as an Instructor. It helped me not only work on my Les Mills teaching, but has also made an impact in my personal life."
FIND THE FORMAT THAT'S RIGHT FOR YOU
Whether you attend a live event or book the online learning program, you will have access to the same great content!
2-DAY LIVE COURSE
For those of you who love the energy and interaction of a live event, you may prefer to attend the two-day training, where you will be completely immersed in the content and have the benefit of completing the course over a weekend – with the advantage of face to face interactions with a world-class Trainer.
6-WEEK ONLINE COURSE
The online version launching during 2019 in the Nordic market is a six-week learning program, which is a mix of Trainer-led and self-directed learning. The flexible nature of this course allows you to fit your learning around your lifestyle.

The six-week period allows you time to reflect on and embed the learning, and you can instantly try out new skills in class, playing around with what works for you! This course will require a weekly time commitment of minimum four hours.



FREQUENTLY ASKED QUESTIONS
All you need to know about Advanced Training