When it comes to dance fitness, there are two camps. Those who love to unleash their inner Beyoncé at the drop of a beat… And the rest of us. Sure, us 'dare-not dancers' can see merit in the idea of moving to music, but lack of coordination and an unwillingness to let loose means we're quick to overlook the many and varied perks that come from dancing. So what exactly are we missing out on?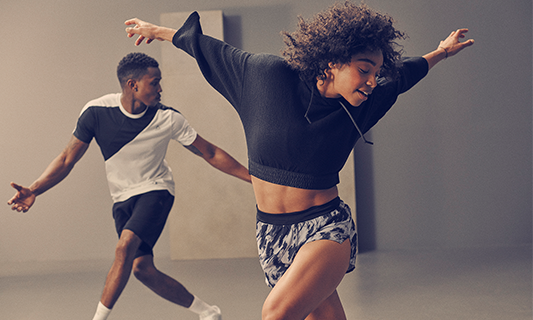 Dance fitness is nothing new. Mainstream aerobic dance workouts first emerged in the 1970s, and ballet-inspired barre training has been around since then too (although back then it had surprisingly sexual undertones target="_blank"). In the 1980s jazzercize took off, and then Zumba became a pop culture phenomenon. Along the way, dance fitness became tarnished with the misconception it was just for middle-aged women looking to shake their hips like Shakira. But these days modern dance fitness spans everything from hip-hop to ballet. It's diverse, dynamic, and anything but dull.
What's more, it's highly effective for boosting fitness.
A good dance session gives a seriously good cardio workout, burning a surprising amount of calories. It can improve muscular strength and muscle tone, and importantly enhance your coordination, agility and flexibility. Dancing can also help alleviate stress and ease depression, and unlock a wealth of exercise endorphins. Research also indicates dance can increase the number of cells in the brain's hippocampus, the region of the brain responsible for long and short-term memory as well as spatial navigation. This is one of the reasons why dance is known as the best exercise for staying young.
To further explore the benefits of dance, ACE recently enlisted the Department of Exercise and Sport Science at the University of Wisconsin–La Crosse to identify the specific benefits of BODYJAM™, one of the globally-renowned dance programs developed by Les Mills.
The researchers recruited 19 healthy 18 to 22-year-old women, each with some aerobic dance experience and with no cardiovascular or orthopedic limitations to exercise. After practicing BODYJAM at least three times, they completed a 55-minute BODYJAM session in small groups. Each participant's heart rate was recorded continuously throughout the workout and a rating of perceived exertion was taken after the warm-up, every three to five minutes during the workout's "bust-out performance", and after the cool-down.
The study found that during the workout, participants were exercising at an average of 73 percent of their heart rate max and 52 percent of their VO2 max, which falls into the moderate-intensity range. According to ACSM recommendations, training in this zone will improve cardiorespiratory endurance.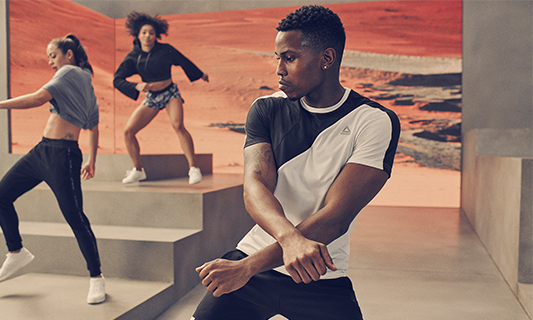 By the end of the 55-minute workout, participants had burned an average of 393 calories, which indicates it could be very beneficial for weight management. It is recommended that individuals expend 1,200 to 2,000 kcal per week (240 to 400 kcal per exercise session) to positively affect body composition (Donnelly et al., 2009).
IN A NUTSHELL: The study showed BODYJAM is an effective workout for improving cardiorespiratory fitness, as well as for weight loss and weight maintenance.
Above and beyond BODYJAM's aerobic benefits is the enjoyment factor. Each workout fuses the latest dance styles and hottest new sounds while putting as much emphasis on having fun as breaking a sweat. You'll learn the latest dance moves, hear the freshest beats and walk away on an exhilarating party high.
If you're looking for an alternative to traditional aerobic exercise training, or want to add something new to your routine then dance – specifically BODYJAM – is a fantastic option.
Find a BODYJAM class near you or try BODYJAM On Demand.
Keen to explore other dance options?
SH'BAM is a fun and playful dance workout that features simple dance moves and a party playlist. You can find a SH'BAM class near you or try SH'BAM On Demand.
LES MILLS BARRE is a modern version of classic balletic training that will shape and tone postural muscles, build core strength and leave you feeling beautifully strong. You can find a LES MILLS BARRE class near you or try LES MILLS BARRE On Demand.
LES MILLS DANCE is available exclusively on LES MILLS On Demand. The workout is shaped by international dancer and choreographer Gandalf Archer Mills and packed with music and moves you'll love. Hip Hop, Contemporary, or House … these banging dance routines bring you some of the freshest moves out there. Try LES MILLS DANCE On Demand.
Discover Rachael Newsham's favorite dance workouts:Now more than ever, people are looking for ways to lift their spirits and brighten their moods. Rachael Newsham, Les Mills Program Director, has recently pulled together her favorite mood-enhancing dance sessions and you can experience them all On Demand here.
Still not convinced dance is your thing?
Studies show we're born to dance. According to experts, babies are born with a predisposition to move rhythmically in response to music. In fact, babies engage more with the rhythm and tempo of music than they do with speech.
But if you didn't get hooked on dance as an infant, fear not, you haven't missed the boat entirely. It's easy to learn dance skills later in life. A good dance workout is designed to coach you through the moves. You'll have plenty of time to get familiar with the steps and you can move at a pace that feels comfortable for you. Sooner or later you'll find your rhythm, the endorphins will kick in and you'll forget you were ever feeling apprehensive.