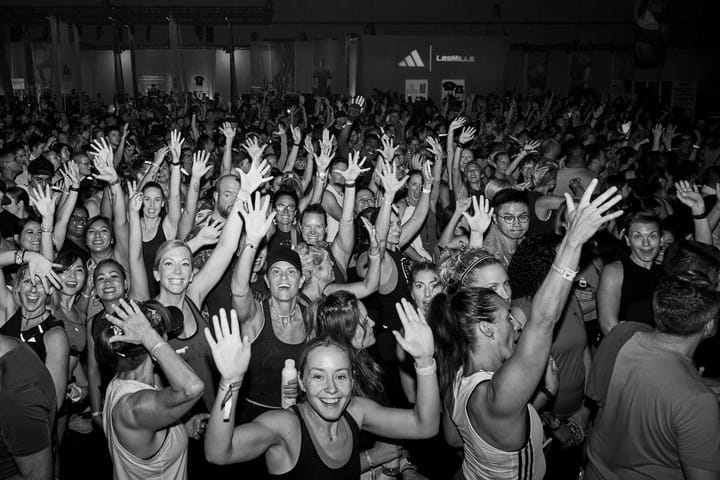 As the largest generation ever and with massive purchasing power, winning Gen Z is vital to the future success of clubs. But what's the best way to reach them?
In an increasingly fractured media landscape, there are endless routes to market, but there's one approach you can be sure will catch Gen Z's attention whatever channel you're using: influencers.
From holiday destinations to gym wear, Gen Z are looking to their favorite social media influencers for help with all manner of decisions. The rise of these online opinion shapers has been fuelled by Gen Z's love of digital discourse – 55% of Gen Z average 8 hours a day online, using their phone for 5+ hours a day. Growing up with instant information at their fingertips has created a generation highly confident in its decision-making, bolstered by the speed at which they can acquire and build knowledge. But of course, not everything online can be trusted.
"Content builds relationships. Relationships are built on trust. Trust drives revenue." Andrew Davis, marketing guru.
Providing basic facts and flavor about your business is a cornerstone of digital content, but brands that offer expertise and authenticity to help Gen Z bridge knowledge gaps are in a strong position to earn their trust. As Andrew Davis notes, trust drives revenue, with YPulse research reporting that 82% of Gen Z say authenticity is a key purchase driver.
Positioning your club and teammates as sources of credible insight increases your ability to become influencers – both online and IRL (in real life). Another recent YPulse poll found sport and fitness rates highly as a trusted topic for Gen Z. Asked to identify the public figures they trust most, 25% of Gen Z said athletes, only just behind social media influencers in top spot on 26%.
Showcasing your expertise through your content is one thing, but if you can also show that membership to your club brings access to real-life athletes (trainers and Instructors) who are on hand to field queries and guide them through their training, then you'll be spotlighting a powerful USP that online fitness rivals can't compete with. Here are five ways your facility can harness the power of Influencer culture to win Gen Z members:
1. LEARN FROM INFLUENCERS
Influencers are hugely popular with Gen Z, so follow them, learn from them, and you too can deliver compelling content that your target audience will love and engage with. Kayla Itsines and Cassey Ho are just two of the most prominent fitness Influencers on social media today. And social media – the natural habitat of the Influencer – is the quickest and most effective route for connecting with your prospects. The Gen Z Fitness: Cracking the Code 2023 report found that 68% of those not currently exercising plan to begin at home – making your online marketing activities crucial. Using socials to showcase the atmosphere Gen Z prospects can expect at your facility is key to getting them through the door.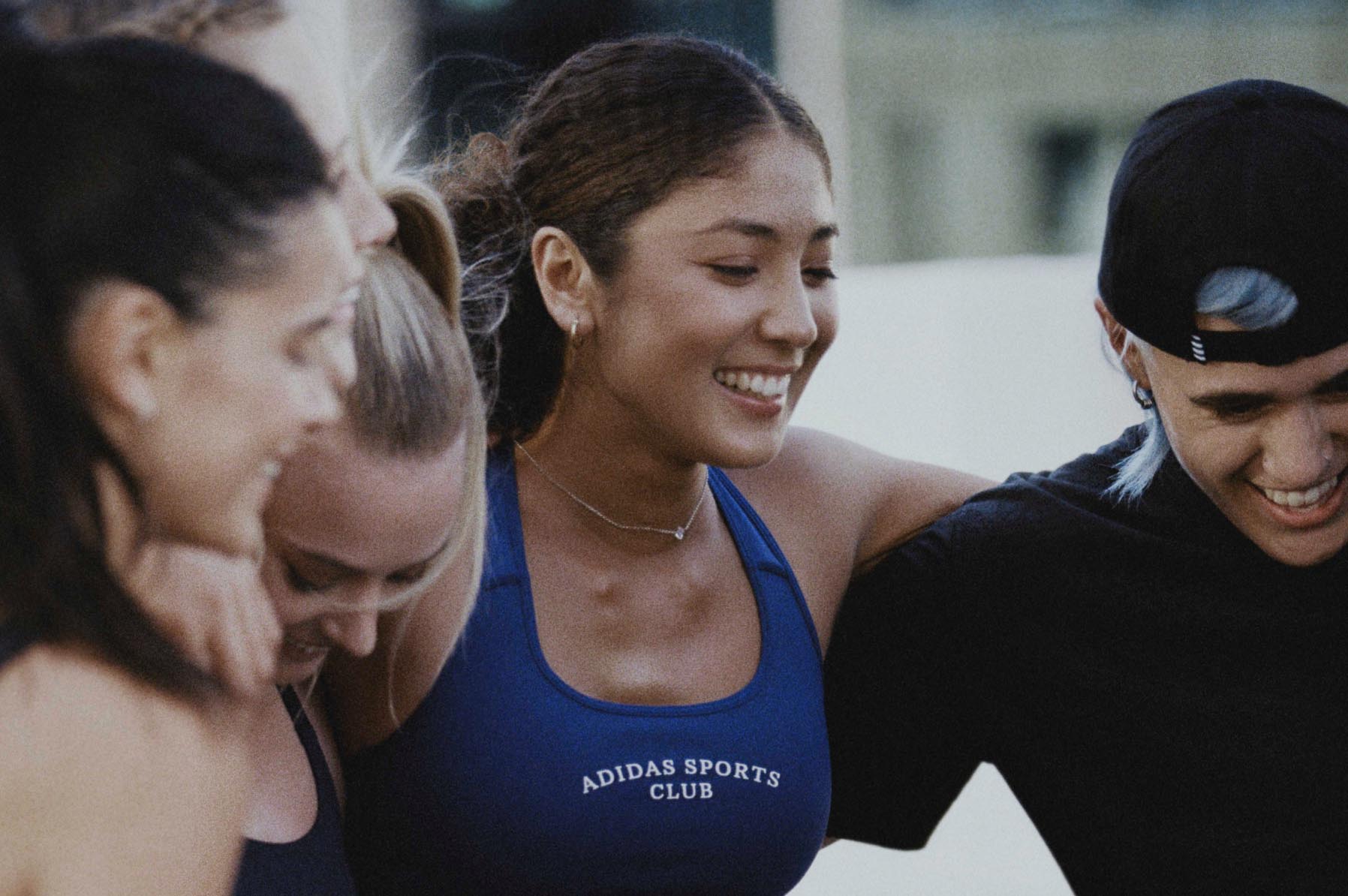 In the age of Reels, Filters and livestreams, photos of your equipment won't create the sense of action and anticipation required to capture Gen Z's imagination. Christian Dyer, Marketing Director at Florida's Crunch Fitness advocates thinking outside of the box: "Something I would recommend to every club is buying a 360-degree camera – the videos and photos you can take are insane. Not only can you upload to your Google Maps and give people a great idea of what's going on in the gym and classes, but with certain applications, you can actually do Live posts on social media platforms with a 360-degree camera."
Similarly, eye-catching, high-quality promotional material is also key to impressing your audience and setting the standards they can expect from your club. If you're already a Les Mills partner, don't forget to leverage the suite of high-class assets available via Les Mills Marketing Studio.
2. PROMOTE YOUR OWN INFLUENCERS
Got a waiting list for 7pm BODYPUMP again? There's a reason: Instructor power. Instructors are your in-house influencers, providing motivating and joyful experiences to hundreds of loyal fitness followers each week. Gen Z consider an Influencer to be any representative of a brand they're interested in. Over half (55%) of Gen Z agree that promoting trainers and Instructors as local fitness influencers is a high-impact way to create a strong sense of community – meaning gyms have significant opportunities to amplify their own star Instructors to drive awareness and win fans.
Showcasing rockstar Instructors serves up the inspiration Gen Z are looking for, while highlighting the credibility of a gym's brand and giving it a friendly human face. Joining the dots between the experiences Gen Z already enjoy or are considering, is essential to help them reap the benefits of everything that's available for them in-club. For Christian Dyer, that means showcasing the great atmosphere participants can look forward to at your classes: "Our group fitness instructors will write posts like 'Don't forget to bring your A-game for kettlebells tomorrow at 7pm' and things like that to complement the videos they're sharing. Instructors tend to be great personalities and often have decent followings on social media themselves – it's definitely had a big impact on driving our attendance numbers."
Ready to use your Instructors to drive social engagement? Check out our how-to guide for using social media advocates.
3. TALK UP THE SCIENCE OF PROS
The Gen Z Fitness report found 44% of Gen Z regular exercisers are using paid fitness apps outside of the gym, while 71% are using a free app from a preferred fitness influencer inside and outside of the gym. For a generation early in their careers or still in education, it's no surprise this cohort are attracted by Influencers' free fitness offerings. In fact, the report found affordability (39%) tops the list of things they're looking for from a fitness facility.
But with papers suggesting one in four fitness videos on TikTok feature incorrect information, there's a strong opportunity for operators to leverage their own credibility and the expertise of their trainers by offering trustworthy, science-backed advice to inspire and engage Gen Z – all as part of their monthly membership fee.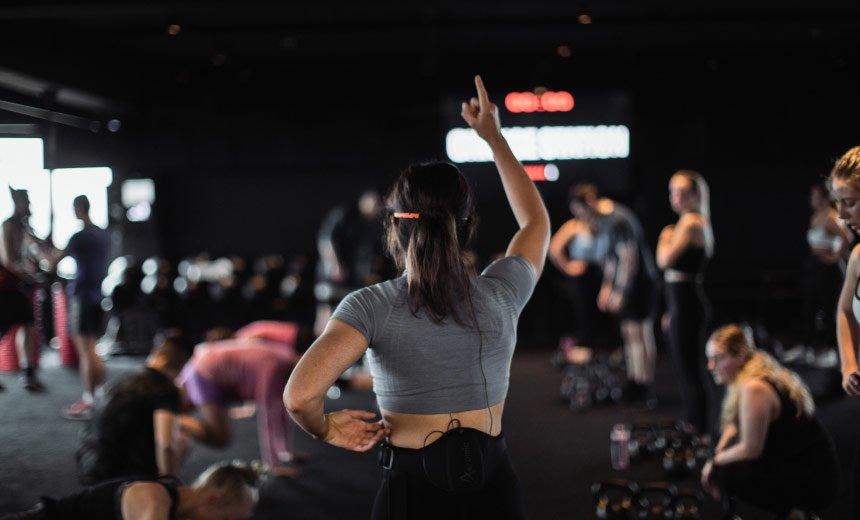 4. SHOWCASE THE IRL EXPERIENCE
The Cracking The Code 2023 fitness report found 22% of the untapped Gen Z market (those who want to exercise but haven't yet started) have no one to train with, while a further 22% feel they don't know what they're doing. For Don Murphy, owner of two iconic Gold's Gyms facilities in New York, the connection formed in the studio makes group fitness a natural fit for this demographic: "Just understanding the power of quality group fitness, quality programs and quality instructors and how much that brings to the experience of the member. It creates an environment members just can't wait to come back to. It creates bonds for them, not only with our staff but with their fellow members as well."
Harnessing the power of an addictive live experience is especially important for Gen Z, with two-thirds (67%) of the untapped market expecting sociability and community from a facility. And it's not just the untapped market who are drawn to the studio – the report found 81% of current Gen Z gym members are taking part in group training, citing the energy of the group as their main motivation. As we all know, no one ever left their gym because they had too many friends!
5. TIPS FOR GETTING STARTED
When asking Instructors to promote their classes, remember it doesn't always need to be a highly-polished production. When talking to Gen Z, authenticity is key. Erin Maw, Les Mills program creator and Master Trainer explains how her approach to reaching new audiences on social media comes from the heart: "A big part of what helped me was working out what my brand looked like. And that comes from, who am I as an Instructor, what's my vibe, what's my why? I don't want there to be a huge disparity between who people see on social media, and what they get in real life."
Les Mills Presenter Marlon Woods echoes Erin's approach, warning of the pitfalls of inauthentic posting. "I realized a lot of my dissatisfaction was borne out of posting something just for the sake of it – out of a fear that I would become irrelevant if I didn't and people would stop following me. But what happens when it comes from that place is that I'm not speaking from my heart – which is what so many people enjoy about my page in the first place."
So to get started creating the content that will resonate with Gen Z, know your brand, use your best talent and don't be afraid to look to Influencers for help. Here are four key points to lean on when creating social media content:
1. Define your why
What are your values? How will you communicate these through the way that you post?
2. Know your audience
Who are you talking to? What will they be interested in?
3. Grab their attention
Gen Z are savvy scrollers – if it's not interesting, they won't hang around.
4. Stay authentic
Make sure what you're posting is aligned with what you represent in real life.
READY TO CRACK THE CODE?
Uncover the key tactics for winning with Gen Z and put your club on the path to success.
GET GEN Z REPORT