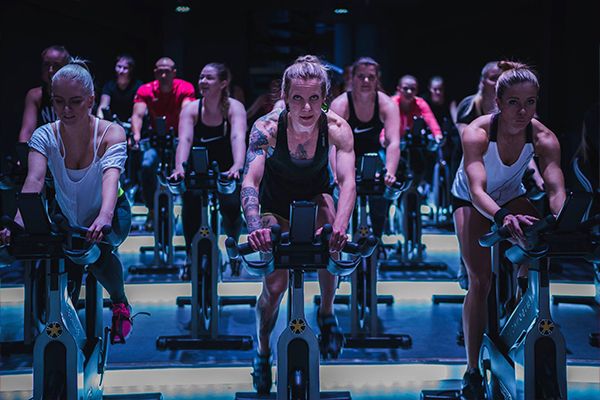 The use of space and the club's interior design gives the facility a unique look and feel. Different types of boutique clubs are especially popular with younger generations, not least because of their inspiring club designs. Traditional fitness clubs have risen to the challenge, bringing a distinctive style to the design of the club facilities, so that customers can enjoy the atmosphere and well-designed spaces without compromising on services.
M&M Fitness Clubs have a long tradition in the Turku region in Finland. Their concept is built on high-quality designs with an eye on every detail. The partners are carefully chosen to further enhance the club experience. Partners, such as Technogym, Eleiko, and Les Mills strengthen the concept. Over the past decade, the business has grown, and new services and clubs have come along. This year, the first club outside Turku, in Vaasa, has also been opened. Jani Hurme, the CEO of M&M talked to us on a nice afternoon walk about their goals, vision, and what quality and branding mean in their daily business.
Can you tell us about the background of M&M Fitness Clubs?
Jani: In Finland, in the early 2000s, when the fitness club business first started to mature from garage-type gyms to full-service fitness clubs, M&M was in the frontier of creating the new culture. We have been in the business for well over 30 years, mainly in the Turku area. In recent years, we have grown from one club to three in Turku and opened a new club in Vaasa, the first one outside Turku. I started as a stakeholder over 20 years ago and around the same time, we opened our largest then club, which was a clear step towards full-service clubs.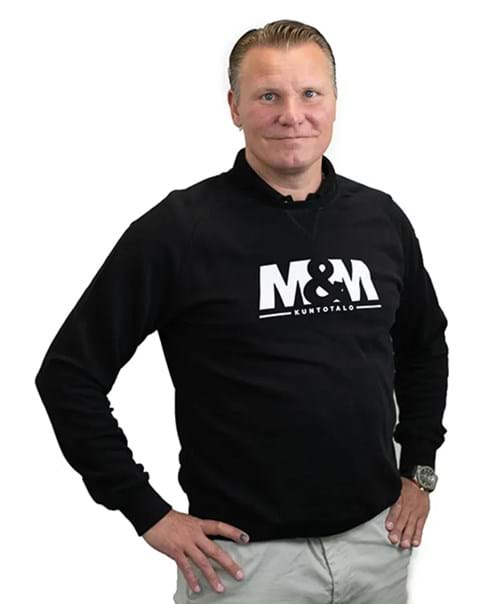 Jani Hurme / CEO M&M
What can you tell us about your goals?
Jani: Our goal is to offer our members a diversity of high-quality services, set in an inspirational setting. Whether a member wants to enjoy the gym, sauna, masseur, group fitness, or personal training, they will find all the services under one roof. The priority is to find a good quality location for the club and from there start designing the décor. I choose long-term service providers as our partners. With Les Mills, for example, we have had a long partnership. M&M and Les Mills have a similar business approach, always developing services and moving forward. I believe that is one of the reasons the partnership has been such a great match. We introduced Les Mills The Trip at our newest club because we wanted to bring something unique and fresh to indoor cycling. Despite the fact that the last 2.5 years have been a challenging time, the number of customers has actually increased, and The Trip classes are often full. It's a good sign and based on the number of customers, The Trip has proved to be interesting as a product. Virtual programs are good as a supportive activity for group exercisers. For example, during public holidays, they give our members the possibility to do their favorite classes according to their own schedule. Virtual programs also lower the threshold for the customer to participate in Live classes.
And what would you say about quality – what does high quality mean to you?
Jani: In a high-quality club, every detail has been well thought out and precisely designed and placed. Of course, sometimes you must adapt to the premises. A good example is the indoor cycling studio at M&M Kupittaa club, which had a very high ceiling. We decided to make use of the high ceiling and built a balcony in the cycling studio. At first, our contractor disagreed with the idea, saying that it would not work. Sometimes you just have to trust yourself and your vision. The balcony has worked well in practice; many customers specifically want to cycle up on the balcony. It is very rare that a club is built as a fitness club from the ground up. There are no ready concepts that will work for every club, so the design always needs to be modified according to the premises.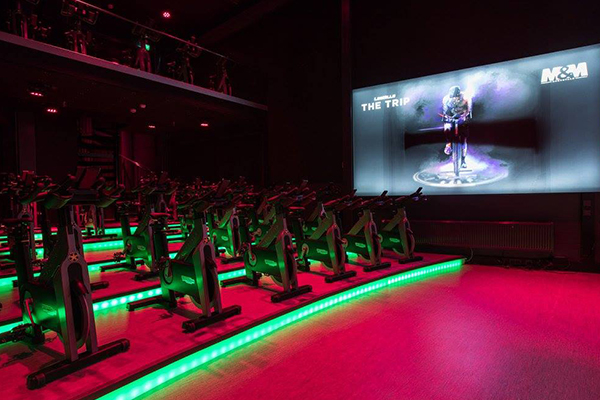 Where does your vision come from and where do you get inspiration from?
Jani: I enjoy being creative and making new designs. If I wasn't in the sports industry, I probably would have been oriented toward design or interior design. I had a career in hockey, but I also studied boat design and that has given me a foundation for designing our facilities. I often combine different ideas and adapt them according to the space. I will start creating and designing the concept based on the actual space we have for it. Everything needs to be in harmony with the premises. I believe that high-quality equipment and branding will stand out positively. I want everyone walking into one of our clubs to know they are walking into an M&M club, so our reception areas are all in the same distinctive design.
What would you say about investments and prospects?
Jani: You must have the courage to invest and trust that customers will also notice and appreciate that the facilities are constantly being improved. We want to communicate to our customers that we want to develop and serve customers also in terms of facilities and equipment. We made a big investment at our Kupittaa club in the summer; the indoor bicycles were renewed, the floors were redone and at the same time, the cardio section of the gym floor was expanded to the balcony. This gave customers more space and a safer, larger area to train in.
The business has become more hectic and unpredictable due to the impact of the pandemic. Long-term plans have failed time and again and decisions must be made faster. Finland has seen the emergence of low-budget clubs and the industry has changed and competition has become tougher all the time. I want to believe that high-quality, service and equipment will continue to be something that people appreciate in the future. The best feedback comes from customers. And the fact that our members have returned to our clubs is, all in all, a big thank you to all the staff.