Hi Hanna, describe why and how you ended up working with what you do?
Returning from a trip to both Australia and Thailand in 2009, I moved to Stockholm to study Business Administration. I walked into a local gym to sign up and we started talking about this and that. All the sudden, I had agreed to become an instructor and teach boxing classes. In my head, it seemed like a fun thing to do, but in hindsight I realized that I did things backwards, doing before learning. I decided to educate myself in the fitness industry, studying to become a personal trainer at the same time as I had my final term for Business Administration. During my first years in the industry, I jumped on any education I was offered or could squeeze into life, leading me to both Les Mills educations as well as others.
After a few years and jumping around from position to position, I saw an advert for the position as a group training coordinator at Fitness24seven. I applied and started at Fitness24seven in June 2015.
In September 2015, I met the owner of the company for the first time. Having spent a few months in the company, I had noticed that there was room for improvement. I took my chances talking to him about my grand plans for Fitness24seven in the few minutes that we talked, and he immediately invited me to a meeting to discuss it further. The coming 9 months were both exciting and tough since my actions also resulted in the position as Coordinator being removed from the organization. I hung in there and in May 2016 I got the new position as Concept Manager for group training. In 2018 it expanded to Personal Training as well.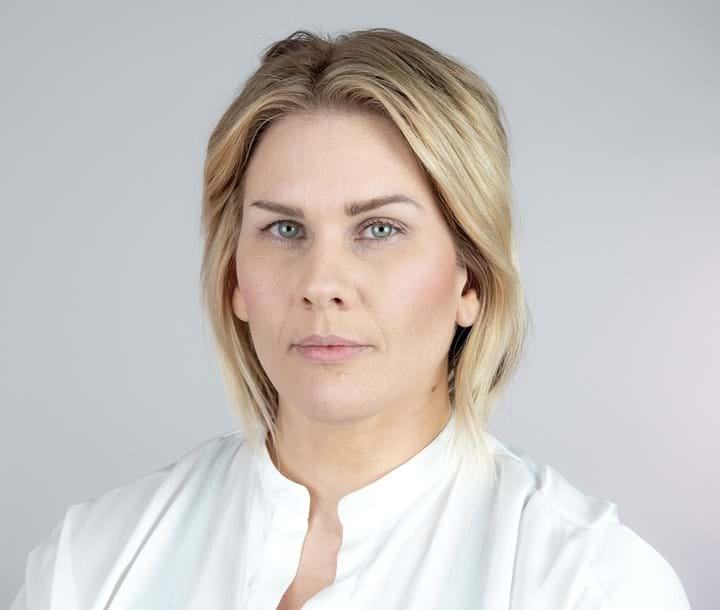 What's been the key to you and your team's success in your role?
We have had a great feedback culture in my team, where we were able to be very open and caring about each other. I had the privilege to work with a team that not only took feedback in a great way but also hungered for it, never settling, and always striving forward. I got to surround myself with like-minded people that care and trust each other and this has been a key factor in our success.
What impact has the partnership between Fitness24Seven, and Les Mills meant for group fitness at Fitness24Seven?
When we took the step to have Les Mills as a partner and not only as a supplier, it changed the game for us. I had a long-term strategy at Fitness24seven, building our own classes and defining the concept alongside the classes we used from Les Mills. Having Les Mills on our team when trying to communicate and drive the strategy to the hundreds of instructors and managers at Fitness24seven, making sure that they could communicate onwards to the members, was crucial.
So not only did we have the classes from Les Mills to bring to our portfolio of member offer, but we also had the Les Mills expertise to bring success to our strategy. The time and engagement we got from our Les Mills account manager Sanna were vital.
If you look into the future of group fitness, how do you think it will look like?
I think that the instructor role and knowledge will be even more central. Trends come and go, but post covid I think and hope that more people realize that we get healthier in the connection we create with other people. This is also one of the reasons that we emphasized the instructor role at Fitness24seven. We believed that the instructor should both encourage and educate members, not just lifting bars, but killing myths with the great trust they hold from members, making sure that more people understand how to start and maintain their fitness journey in a healthy way.
What would you say to other club operators who are thinking of launching Les Mills as a partner?
Les Mills classes will bring both high quality and a recognized brand to your club. If you also dare to be transparent with Les Mills and have them as a partner and not just as a supplier, it will make a huge difference in your work. You will not only have the popular classes of Les Mills to offer to your members but also use their experience and knowledge in creating better experiences and keeping members longer.
About Fitness24Seven
Started: Company started in 2002, the first gym opened in 2003 in Sweden
Where: Currently in Sweden, Norway, Finland, Thailand and Colombia
Clubs: About 250 clubs
Membership size: ~ 400 000 members
Vison: "We lead people to a healthier life no matter who you are or where you live"