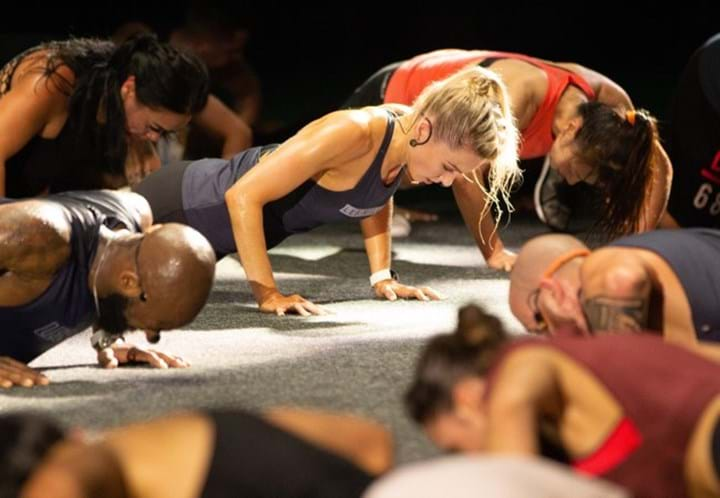 It's been hailed as the answer to any number of ailments – heart disease, depression and chronic back pain, to name a few. But could the fitness studio also be the antidote to a more modern phenomenon: technology-driven loneliness?
As the proliferation of smartphones, social media and remote working continues to erode human touchpoints in our lives, particularly among younger generations, loneliness is becoming a major societal issue.
According to a 2018 survey from The Economist and the Kaiser Family Foundation (KFF), more than two in ten adults in the United States (22%) and the United Kingdom (23%) say they always or often feel lonely, lack companionship, or feel left out or isolated, with technology cited as a major contributor.
However, fitness may hold the solution. New research suggests health clubs could have a major role to play in helping people to digitally disconnect and get back to their real-world roots by reaping the benefits of shared exercise experiences.
The group effect
Published this month in the Journal of Sport, Exercise and Performance Psychology, the Les Mills Groupness Study found that gym attendees experience increased levels of individual enjoyment, exertion and satisfaction as a result of group exercise. It identified the powerful role 'the group effect' plays in positively influencing a club member's overall workout experience – and their intention to return.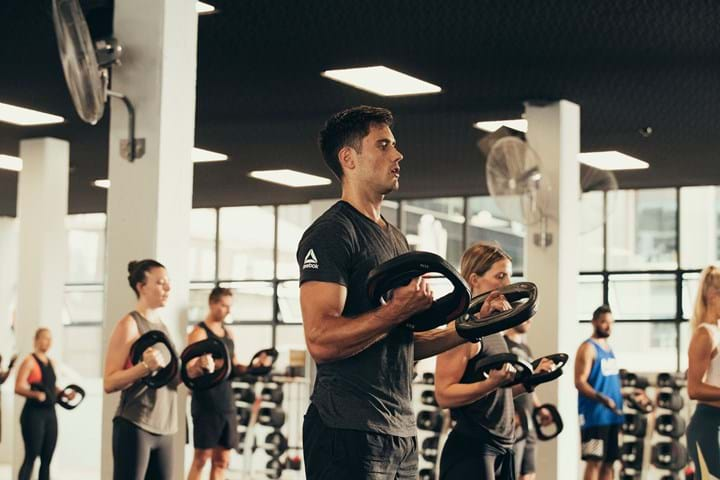 "What our findings show is that we really are social animals when it comes to working out," says Les Mills Head of Research Bryce Hastings. "When you maximize the group effect, this leads to a high level of what we've termed 'groupness'. And the higher the level of groupness, the more we see increases in a person's enjoyment, satisfaction and exertion."
The "groupness" factor was also cited as an influence on member retention, chiming with previous research which has found group exercisers are 26 per cent less likely to cancel memberships than gym-only members.
Instructors are essential
"We now also know that increased groupness is correlated with a stronger intention to return, which may affect adherence. In other words, it's all-encompassing for the club member," Hastings adds, noting that the group exercise Instructor plays a crucial role in maximizing the group effect.
"Instructors are armed with the knowledge, skills and experience to know how to help people feel like they're working out as a true group with shared goals.
"It's their ability to connect with the individuals in the group and create a sense of 'we' in a class that produces a very positive overall experience. They take what we know from science and bring it to life for club members."
The study saw 97 adult exercisers take part in a variety of different group fitness classes. These included cardiovascular athletic conditioning such as cycling (RPM™), martial arts-inspired workouts (BODYCOMBAT™), synchronized strength training using weights (BODYPUMP™), and high-intensity interval sessions (LES MILLS GRIT™ and LES MILLS SPRINT™).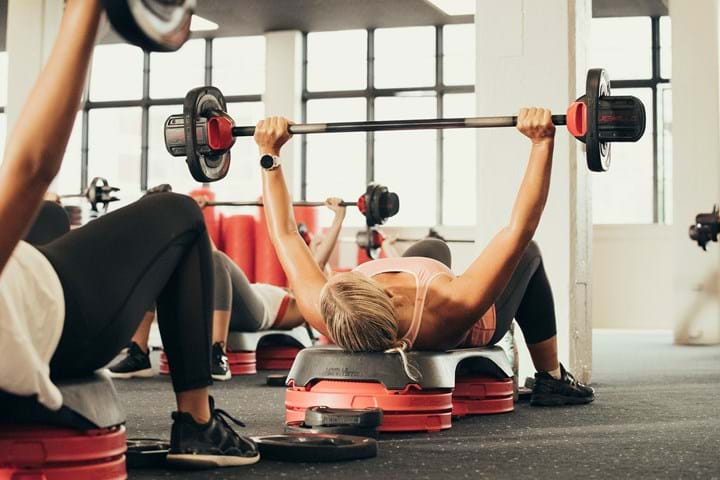 The findings also suggested that participants rated groupness higher for synchronized workouts such as BODYCOMBAT (where people are moving together) than "off the beat" programs such as LES MILLS GRIT.
Growing evidence
The Les Mills Groupness Study adds to a mounting body of research that underlines the importance of group dynamics for enhancing exercise experiences. This includes the Les Mills Get Fit Together study and research into the effects of CXWORX™ on medical students' stress levels and quality of life.
Following the Get Fit Together study in 2012, participants reported the greatest levels of satisfaction when they felt more involved in the group activity. The trial of 25 sedentary adults found that effective group workouts alone can produce the physiological and musculoskeletal health benefits that are vital to a healthy lifestyle.
Fast forward to 2017, and Dr Dayna Yorks from the University of New England College of Osteopathic Medicine found that study participants in a CXWORX group scored significantly higher in terms of stress-reduction and physical, mental, and emotional quality of life compared to those people who worked out alone.
Social solutions
With group exercise accounting for 50 per cent of all attendances at the world's leading clubs, the findings shed fresh light on the specific social benefits clubs are well-placed to provide members in helping to tackle loneliness and stay motivated.
Some 58% of members report being highly motivated by the social aspect of attending the gym, according to The Retention People (TRP). Meanwhile, the company's recent research report found group exercisers who visit their club just once per week are 20% more likely to be loyal members (staying longer and referring friends) than those who visit 3 times per week and only workout on the gym floor.
And at a time when Virtual and On Demand workouts are growing in popularity – with 85% of gym members now also working out at home – the Les Mills Groupness Study underlines the unique benefits of live group workouts in a health club.
"Digital and technology are important – particularly for growing the market – but live classes will always be the pinnacle in terms of the experience and motivation that clubs can offer members," says Les Mills Executive Director Phillip Mills.
"As a result of this study, we now have the evidence to show how much is actually at play between a group of exercisers. And by cranking up the levels of groupness in a workout, we have the power to create the ultimate exercise experience for a club member."
PUNCH ABOVE YOUR WEIGHT
Want to learn how BODYCOMBAT's constant reinvention can help your club win the battle for new members?
DISCOVER HERE