It's called the Prone Cobra (great name), a simple postural improvement exercise that will strengthen all the anti-slouch muscles of your back to improve your posture. Best of all, you can do it anytime, anywhere – without any equipment.
Start lying face down
Squeeze your butt hard
Lift your chest just off the floor – you don't need to raise it super high
Turn your palms out and away from your body, so that your thumbs are turned up
Squeeze your shoulder blades tight
Keep your chin gently tucked so that your neck is long
Hold for 20-30 seconds and repeat 3-4 times.
When you are in the correct position you should feel like your shoulders have rolled back and your chest is open. If you find it difficult to get your palms to turn out, you may need to stretch your pecs to help you get the correct range.
TIP: If you find holding for 20-30 seconds too challenging, simply aim for 10 x 10-second holds.
Watch me show how it's done here: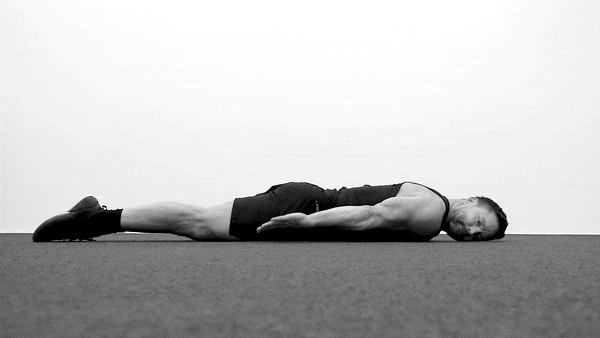 You'll find exercises similar to this in CXWORX™ so if you are looking to strengthen your core and improve your posture find a class.

Corey Baird is one of New Zealand's leading fitness professionals. He is a sought-after personal trainer, online trainer and group fitness presenter who regularly shares his technical advice and expertise across the Les Mills team.
Follow the freshest thinking @fitplanetmag.