As the Covid-19 pandemic continues to roll across the planet, almost everyone is seeing their daily routine go out the window. So what are the best ways to stick to the one routine that will keep us fit and healthy? We spoke to three busy fitness pros to find out how they prioritize exercise during times of change.
BEN MAIN
Most of the time Ben Main lives at the gym: he teaches BODYATTACK™, BODYPUMP™ and LES MILLS GRIT™, loves lifting on the gym floor, and is always keen to give any other workouts a whirl. But he also regularly travels and he has had plenty of experience squeezing in workouts when he's been stuck indoors.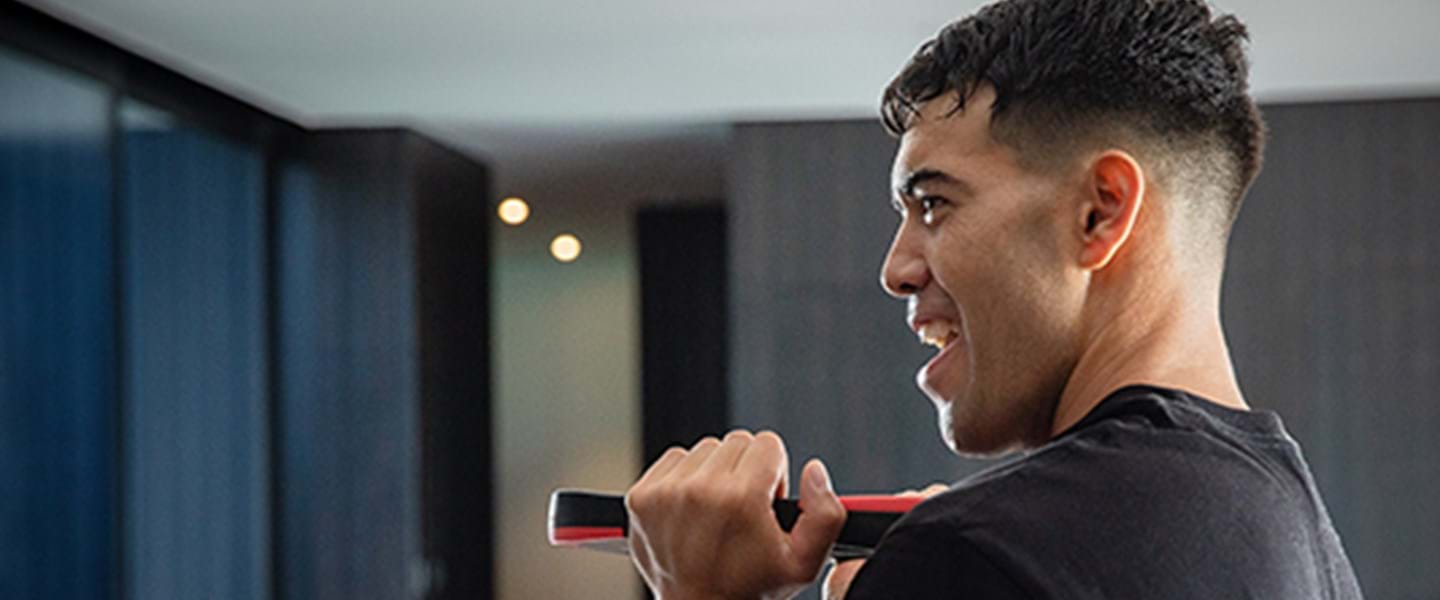 "I find a 30-minute BODYPUMP workout always leaves you feeling fatigued in the best way. Knowing you only have 30 minutes is a big incentive to commit to every rep and get the most out of every moment. It makes me focus that much harder and drives my determination a whole lot more."
Ben says his motivation comes from knowing he'll feel better. "It's always about how I'll feel, not how I look. To get into the headspace, I visualize ripping through that workout. The good thing about the On Demand workouts is that they suck you into to the zone. You can actually feel the coach on the screen take you to another level.
"At the moment I am really digging the BODYPUMP 108 30min workout.
KAYLA GORDINE
Kayla Gordine usually teaches packed classes daily at Les Mills Auckland City qym, but enjoys solo training. "On Demand workouts are just great for the times when you don't feel like facing the world, or if you want to work out in the comfort of your own home." Kayla's favorite thing to do is venture outdoors for a BODYBALANCE™ session.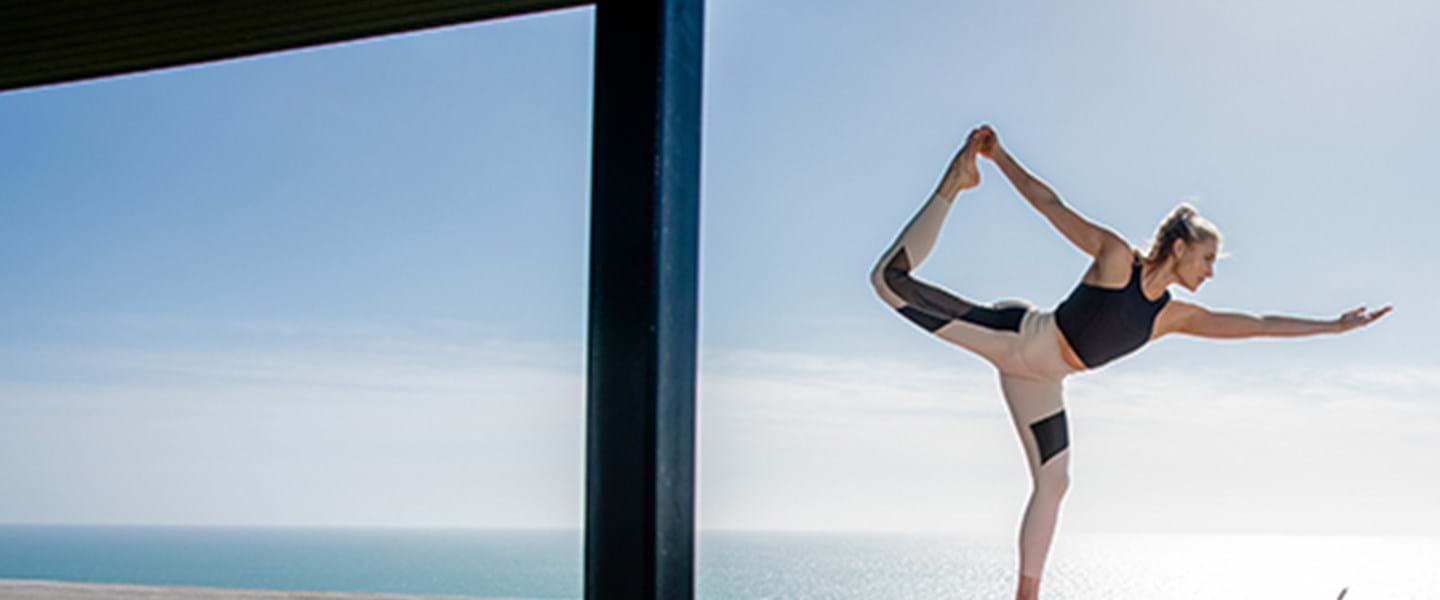 "Being outside makes me feel grounded and gives me a sense of freedom when working out. Surrounded by the outdoor elements is a natural antioxidant in itself! Nothing beats a sunset-lit backdrop either.
"BODYBALANCE leaves me with a calm mind, body and soul. It helps me reconnect all three, so I am more in tune with myself."
Scientists have found exercise in nature can reduce blood pressure and stress, and Kayla agrees.
"Being outdoors brings me more into the present moment. When I'm present and connecting to my senses my heart rate lowers and within seconds I am less stressed. This is a major benefit for mental wellbeing. When it comes to de-stressing, nature is my number one go-to!"
Kayla says the best thing about an outdoor BODYBALANCE session is that you don't need any equipment – so there is no excuse not to work out. "It doesn't matter where you are as long as you feel comfortable and have a stable area (so be careful of cliff tops!). Somewhere away from the business of life and people is preferable. To spot your own hidden gems go for a walk around your neighborhood or take a drive with beautiful scenery."
KHIRAN HUSTON
When the gym isn't open and Khiran Huston wants to train, LES MILLS On Demand is her first port of call. "Thankfully LES MILLS On Demand never sleeps, so I can get my exercise fix when it works for me. With access on my terms, I'm in control of my health and wellbeing and I love it."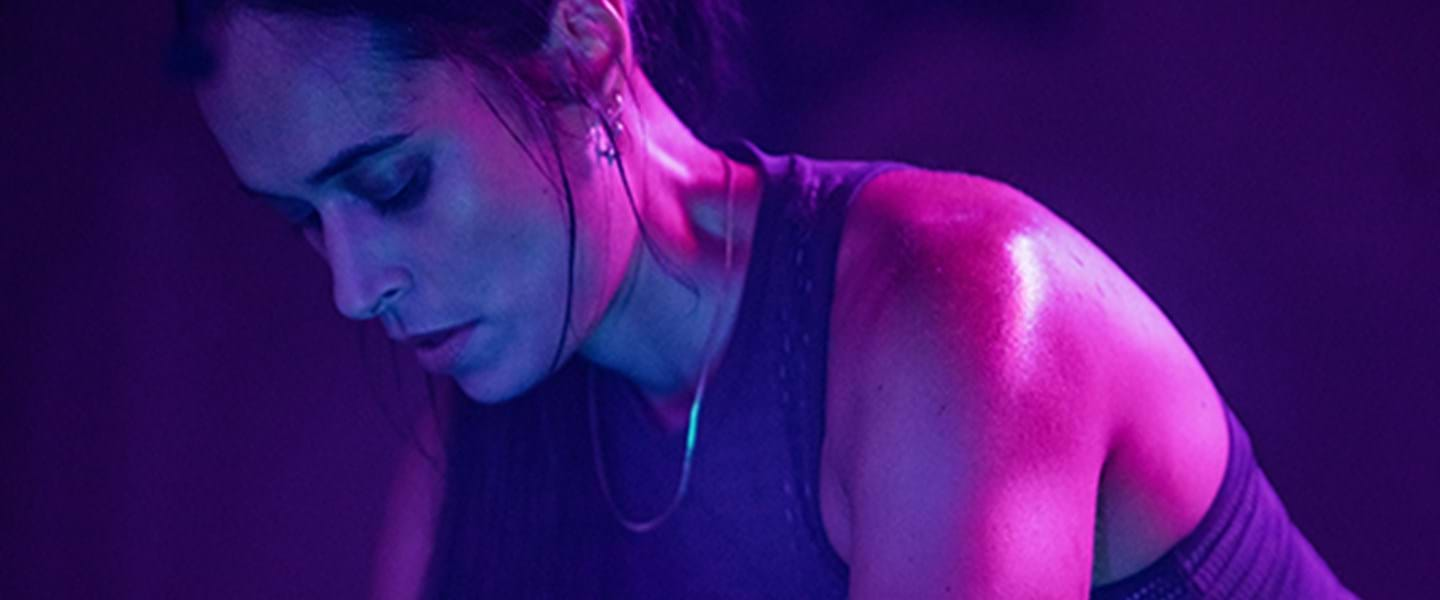 Khiran says LES MILLS SPRINT is a great option for at-home workouts. "It's backed by science so you feel confident that it's going to work. It's so short and intense that you don't have time to psych yourself out. And the music is so good it's hard not to be motivated.
"I love the feeling of strength, resilience and dedication this workout creates. I feel so empowered to push my personal limits every time because the music and coaches have my back. Sure, there is no instructor physically present, but I never feel alone – the instructors are so motivating, caring and aspirational it doesn't feel like they aren't with you."
LES MILLS SPRINT release 12 is Khiran's favorite, you can check it out here.
It's easy to keep exercising at home with free access to LES MILLS On Demand.
Talk to your club to secure a special subscription offer.