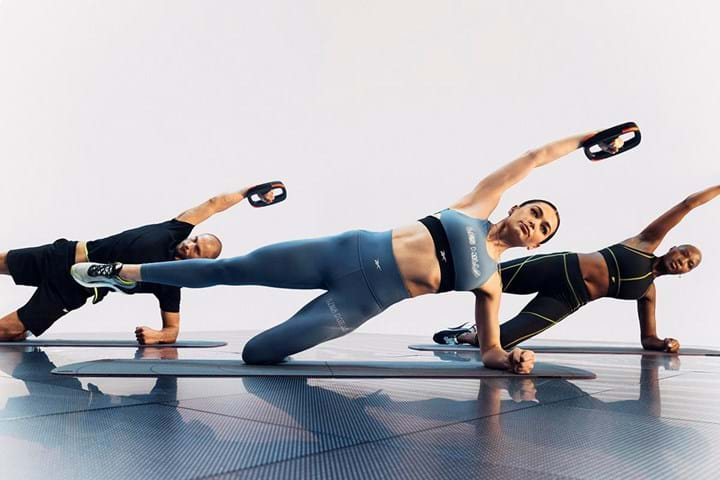 Lower back pain affects millions of people worldwide, impacting their daily lives and interrupting their fitness routines. But new research highlights the central role for clubs in managing the condition by providing workouts that increase activity levels and improve outcomes for those affected.
The findings, published in the International Journal of Kinesiology & Sports Science, identified targeted core workouts as an important tool for managing lower back pain by increasing dynamic core stability.
The 8-week study saw participants with a history of lower back pain (LBP) divided into two groups. The first group did not exercise, while the second group took part in bi-weekly gym classes of LES MILLS CORE™™ – a scientific workout designed to enhance core strength, stability and endurance.
Measuring muscle activity by recording pre- and post-workout levels of surface EMG (electromyography), the research team analyzed trunk muscle activity patterns, strength, and back extensor endurance – an important indicator of how long lower back muscles can function before becoming fatigued.
The exercise group saw marked gains from the classes, increasing plank endurance by 45%, extensor endurance by 35% and abdominal strength by 14%, while the first group saw no significant improvements.
SMALL WINS, BIG GAINS
Lead Researcher Dr Gillian Hatfield, an Associate Professor in Kinesiology at Canada's University of the Fraser Valley, believes the rapid improvements are particularly encouraging.
"The results suggest a relatively short exercise intervention can yield marked improvements in strength, which is important because muscle weakness is a significant contributor to lower back pain. If a muscle has to work beyond its strength or endurance capacity it is easy to incur an injury," said Dr Hatfield.
"In most cases, motion is lotion. Reducing sedentary time helps improve the endurance of the low back muscles, and the increased blood flow and mobility can help reduce pain and stiffness."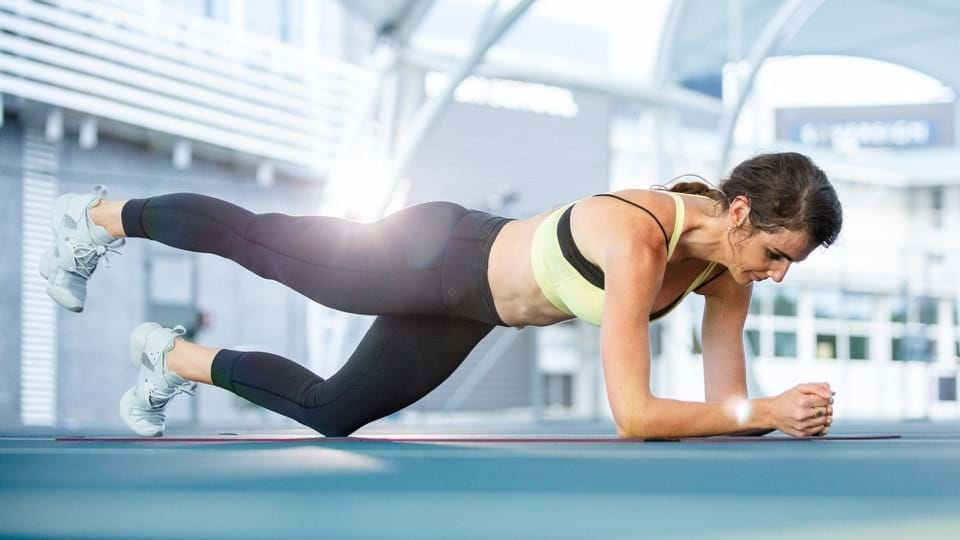 Bryce Hastings, Les Mills Head of Research, agreed that sedentary lifestyles – including long periods spent sitting – are closely linked to lower back pain. "Many of us spend most of our workday sitting, then come home and sit in the evening. Even people who get the recommended amount of physical activity can also spend a lot of time being sedentary," said Hastings.
For those living with the stress and inconvenience of lower back pain, the impact can be long-lasting and wide-reaching. With 65 – 85% of people expected to suffer from the condition in their lifetime, opportunities abound for clubs to support this sizeable market through both prevention and cure of the issue.
Targeted core workouts support healthy postural muscles, the deep muscles in our abdomen, pelvis and back. They play an essential role in supporting the body and maintaining trunk stability. Remaining in a slouched position for long periods leads back muscles to stretch. Prolonged stretching can prevent muscles from firing when we need them to, leading to injury and pain.
Hastings explains: "The muscles activated during core classes play a vital role in preventing injury and pain. The research shows LES MILLS CORE is a safe, accessible, and effective intervention to increase abdominal strength and endurance, as well as back extensor endurance, even for people with a history of LBP."
Les Mills Core tightens the muscles in and around the torso and is suitable for exercisers of all abilities. Toning classes were identified by MindBody as the fastest-growing workout in 2022, presenting an opportunity to engage those with or without lower back pain.
If you're ready to tap into this massive market and shine a light on lower back pain for your members and prospects, this article has tips and advice on how to help get them back to full fitness.
INSIGHTS GIVE YOU THE EDGE
Stay up to date with key research findings and leverage the latest science to support your club's success.
DISCOVER MORE