A good training event is nothing short of a phenomenal party. It combines the energy of a live concert with all the good feels that come from fitness. There's pumping music, with rock concert sound and lighting thrown in too. Add a stage full of fitness stars leading variety-packed workouts and it's no surprise these events draw thousands of attendees.
Here's why this modern take on festivals is proving to be a hit in cities all over the globe:
#1 YOU HAVE SO MUCH FUN
It's impossible not to enjoy yourself. The exercise endorphins are firing, energy is overflowing, and the smiles are infectious. All around you people are having a great time and you can't help but feel the buzz too. Event organizers go above and beyond to ensure these events are unbelievably fun, as having fun in fitness is the #1 most important thing – if you're not enjoying your workouts, you're unlikely to keep doing them!
"We really are social animals when it comes to working out." Bryce Hastings, Les Mills Head of Research
#2 YOU CAN TRY NEW WORKOUTS AND INNOVATIONS
With a line-up of different workout options, it's your perfect chance to try something new. You can enjoy tried and tested workouts loved by the masses and also get a taste of the newest exercise trends. These live events are often where trainers debut exciting new training innovations and fresh approaches to exercise.
#3 YOU GET INSPIRATION FROM WORLD-LEADING COACHES
Attending a live training event is your chance to be motivated and inspired by the best of the best. These talented fitness professionals are true rock stars. They bring energy, inspiration and plenty of hype. Learning from these pro trainers you'll pick up training tips and grow a better understanding of your favorite workouts.
"A truly amazing experience. It made me feel so emotional and so happy." Charlotte Buckland.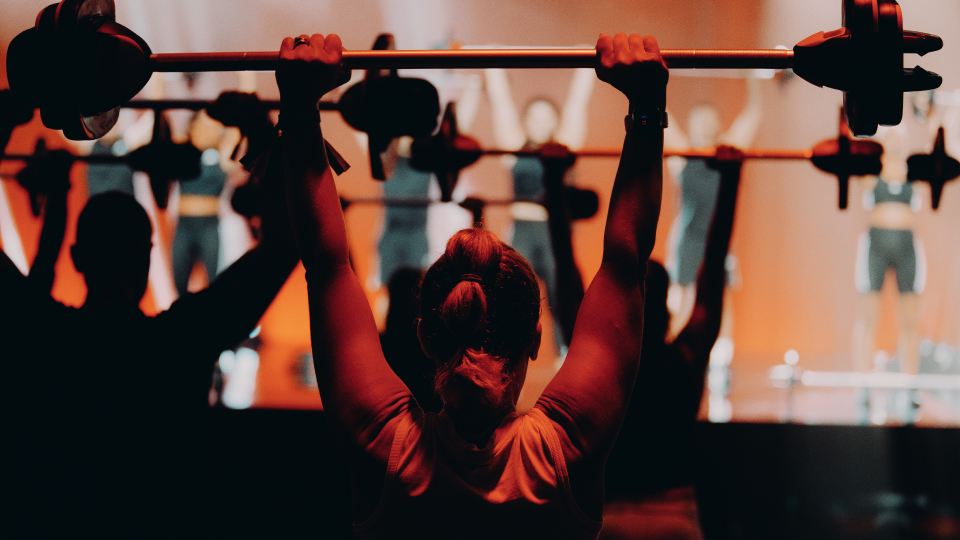 #4 YOU'LL GO HARD – AND ENJOY IT
It's not only great fun, when you feel the energy of a massive crowd working as one you will push yourself further. Scientists have found that working out alongside others keeps you motivated and leads to increased levels of exertion, enjoyment and satisfaction. We also know that group workouts are far better than solo exercise when it comes to reducing stress, as well as enhancing physical, mental, and emotional quality of life.
"We really are social animals when it comes to working out," says Les Mills Head of Research Bryce Hastings. He explains that when you attend live training events that maximize the group effect you get a high level of what's termed 'groupness'. "The higher the level of groupness, the more we see increases in a person's enjoyment, satisfaction and exertion."
Learn more about how working out with others works wonders.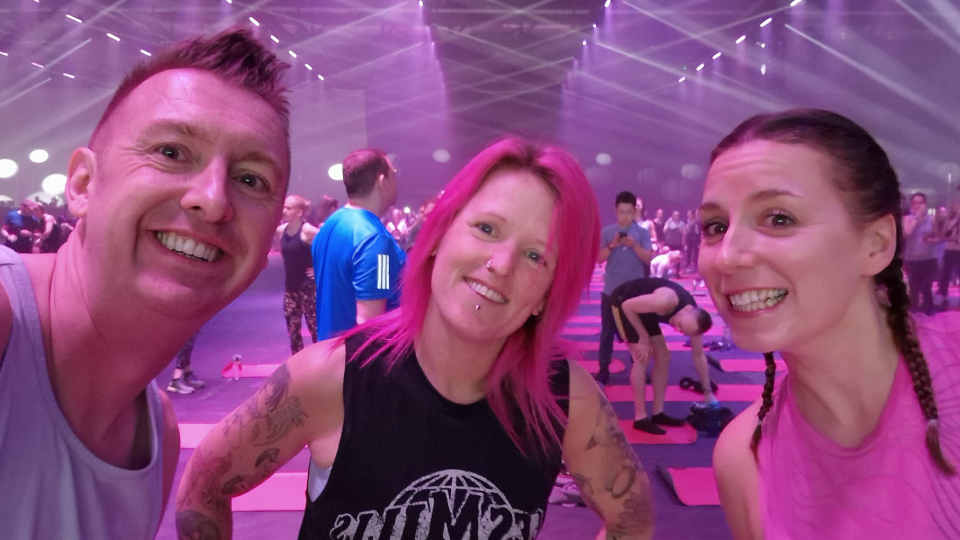 #5 MAKE WORKOUT FRIENDS – KEEP ACCOUNTABLE BEYOND THE EVENT
Training events are a great chance to surround yourself with like-minded exercise lovers and create life-long connections. For Dave Berrill, who usually works out at home using LES MILLS+, attending the LES MILLS LIVE in London left him feeling blown away. "It's truly magical meeting so many lovely like-minded people with this incredible shared passion," he says. "Meeting friends who I've worked out with online for months was so special." He adds that while the workouts were phenomenal, they were just part of the picture. "In a horribly divided world, I've never seen and felt such beautiful unity and togetherness, such a huge sense of shared passion. It was truly overwhelming." Charlotte Buckland agrees. "It was truly amazing to experience and share this with others. It made me feel so emotional and so happy. Les Mills isn't just about the workouts, it's a family – a community of truly amazing people!"
"The atmosphere of joy and positivity and the lovely buzz and energy is what we need more of in the world right now," adds Dave. "If you ever get the chance to come to one of these events, I cannot recommend it enough. And if you come on your own, you really won't be alone for long, there are so many lovely friendly people."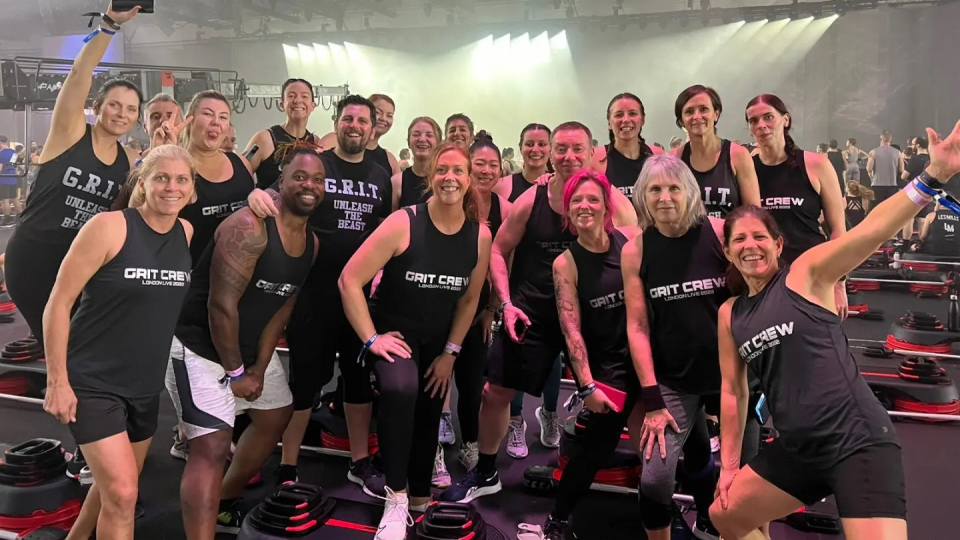 "I cannot recommend it enough … The joy, positivity, buzz and energy is what we need more of in the world right now." Dave Berrill
Experience LES MILLS LIVE in 2023
This is your chance to join thousands of fitness fans for a one-of-a-kind training experience led by the next generation of trainers. From Los Angeles to Paris, Barcelona and Stockholm, this year's LES MILLS LIVE global tour promises big energy, big intensity and an even bigger line-up.