Three different styles of training in one workout
LES MILLS SHAPES™ fuses three powerful ways to train in a way that brings out the best from each different genre.
At the heart of the workout is Pilates, which combines low-impact movement and a focus on breath to build strength and mobility, improve postural alignment and strengthen core stabilizing muscles.
The barre aspect is where the beautiful burn comes in. You can expect intense sets of pulses to help shape and tone all major muscle groups.
And power yoga brings a unique element of intensity. Forget the idea of a relaxing yoga break, the movements are athletic and designed to tone, condition and improve strength and stability – in a calm yet invigorating way.
One killer playlist
This playlist is set to the hottest modern house and disco beats. Chances are you'll get lost in the music and forget you're even working out.
Hundreds of pulses
There is a lot of power in pulses, particularly when it comes to activating stabilization muscles and maximizing muscular fatigue. In one 45-minute LES MILLS SHAPES workout you'll push through hundreds of pulses, targeting key muscles and creating an intense burn.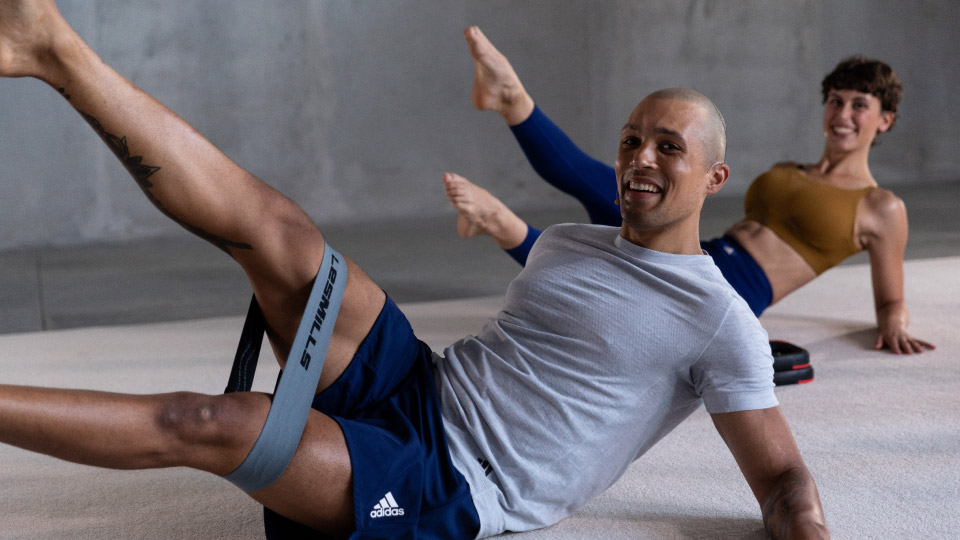 Six weeks is all it takes to spark physical changes
Experts tested the effects of thrice weekly LES MILLS SHAPES workouts over six weeks and identified significant increases in core endurance and balance/hip stability. These improvements could help improve athletic performance, power and movement control, while also reducing the risk of injury.
Study participants benefited from:
35% increase in abdominal endurance
26% increase in back endurance
20% increase in balance and hip stability
Lead researcher, Dr Gillian Hatfield from the University of the Fraser Valley School of Kinesiology, commented: "This is an excellent low-impact but high-intensity way to help improve balance and stability." She notes it is an ideal complement for heavy strength training and high-impact cardio workouts.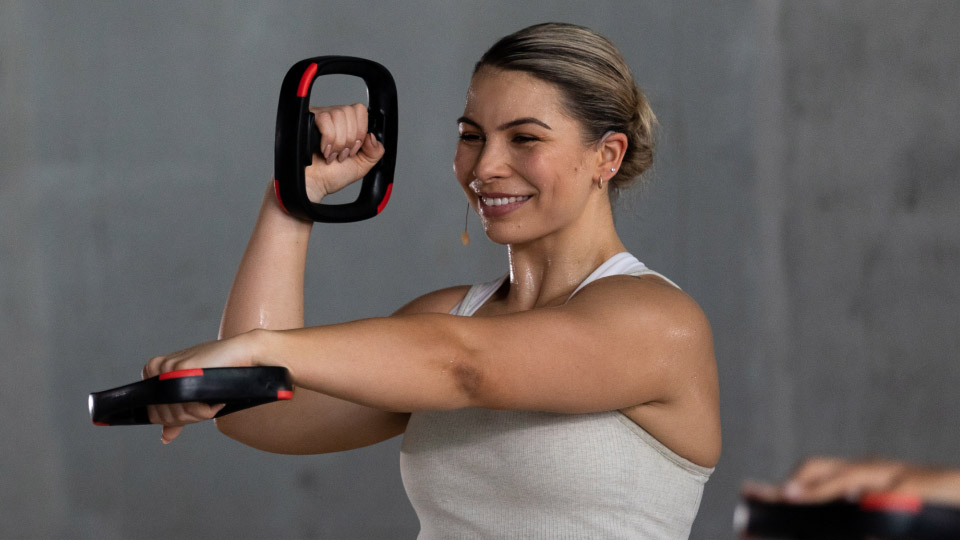 Thousands of movers are already enjoying the benefits
After being tested and refined by a team of physiotherapists, exercise scientists, Pilates purists and fitness pros, LES MILLS SHAPES classes were then put to the test in gyms all over New Zealand. And thousands of movers are now hooked.
A whopping 92% of those who tried the workout said they would recommend it. And 94% of Instructors said they would continue teaching it, praising its originality and intensity.
When LES MILLS SHAPES was trialed at the Les Mills Dunedin City gym (a university city where membership skews towards young students) it quickly became the most well-attended class on the timetable, with five of the top eight classes being LES MILLS SHAPES.
Giles Bryant, Group Fitness Manager, says: "LES MILLS SHAPES has energized and engaged our members in 2023 more than anything else."
Those who have tried LES MILLS SHAPES loved the low-impact nature of the workout.
Many say they enjoy the stretching and restoration of yoga, but often feel they need to do another workout to feel like they've worked out. "LES MILLS SHAPES does both, which is incredible," said one mover.
Another added: "I love that it is low impact and focuses on core muscle groups involved in support for joints, posture and strength. It targets your glutes and legs particularly, and you finish feeling like you've really worked these areas."
The option to move at your own pace is also highly valued. "I love that you can customize it to be as hard or as easy as you would like it to be … and as you move through the whole body, you can really feel the burn!" Movers felt it was amazing being able to feel the same burn as you get from expensive reformer Pilates classes, but without having to go to a pricey boutique studio.
The #1 workout trend
Strength training continues to be the number one way to train. 81% of those currently exercising use free weights at their facility, but it's not traditional gym-floor lifting that's creating the heat. Almost two-thirds of today's most youthful movers say they enjoy exploring different ways to train – and that's where boutique strength and conditioning workouts such as sculpt classes come in.
The popularity of Sculpt classes (which commonly fuse Pilates, yoga and strength training) has exploded. According to ClassPass, the world's largest fitness and wellness booking app, sculpt classes were the fastest-growing workout of 2022 with a 471% increase in bookings from January to October. This is backed up by the 2023 Gen Z Fitness Report showing a strong appetite for the genre, with 63% of Gen Z exercisers enjoying reformer Pilates, 57% doing yoga, and 55% taking part in mat Pilates.
And if needed any further proof it's on trend, check out TikTok where there has been a staggering 4.1B views for posts about Pilates and 34.4B for yoga.*
Now's your chance to get in on the action. Try LES MILLS SHAPES on LES MILLS+ and keep an eye out for live classes landing in clubs soon.
*(based on TikTok search results from July 2023)