On 22 March 2016 Brussels International Airport was attacked by terrorists – and Karen was right in the thick of it. She had just arrived to catch her flight to visit family when a bomb went off. "I was suddenly knocked to the ground and engulfed in a burning wave of heat," she recalls. Just a few meters from the bomb, she had large parts of the bomb embedded in her body, lost massive amounts of blood from her leg, and was left fighting for her life.
Islamic State terrorists claimed responsibility for the three coordinated suicide bombings that killed 32 innocent people. A further 300 were injured and many lives shattered, including Karen's. Her heart stopped beating three times and initially doctor's feared her chance of survival was zero. They had never seen such injuries. "I sustained severe trauma to the left hip and leg, countless infections, internal organ removal, other wounds and body disfigurements, severe burns, and irreversible hearing loss. For months I underwent sedation, intubation, hundreds of excruciatingly painful operations, experimental treatments and numerous infections."
Time and time again she entered the operation theatre yet nobody knew if it would be the last time they saw her.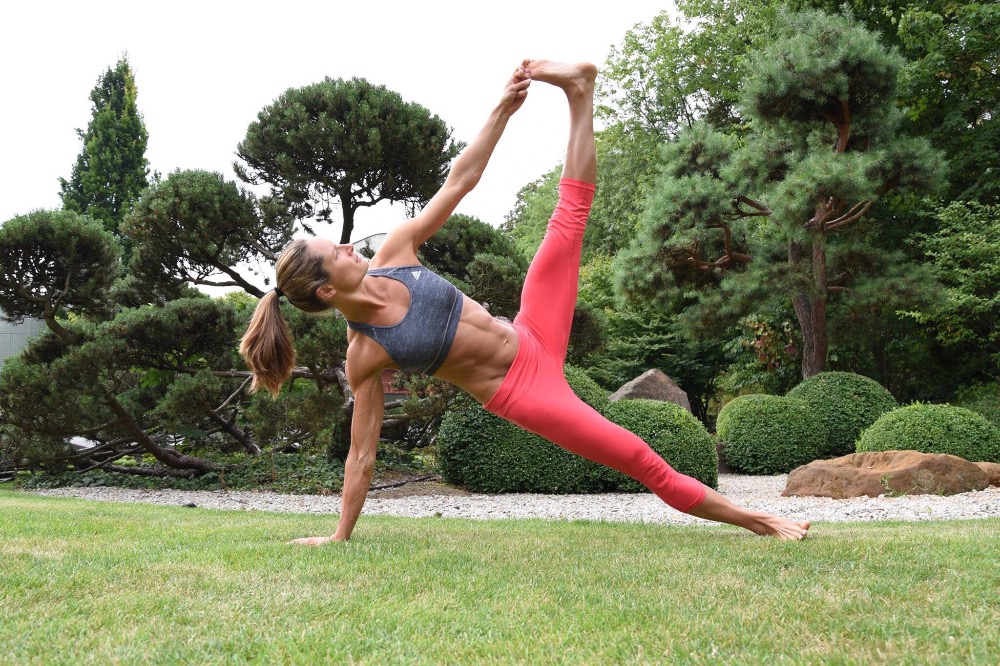 Karen Northshield prior to the terror attack.
Now, 18 months on, Karen is far from fully recovered, but her progress has exceeded expectations. Doctors credit her miraculous survival with her exceptional physical condition, and a mind of steel.
It has been an extremely hard road all the same. "Spending months in intensive care not being able to move, in constant agony, is too much suffering for one person," she says. "Because of the severe body damage and ongoing incurable infections, I thought I would never leave the ICU."
"As an athlete, mobility is everything, and mastering one's body's performance is very empowering. But with this tragedy I was totally destroyed. It has been one incredible mental battle fighting against all odds. It is all surreal."
Still in hospital and doing daily rehabilitation, the small physical improvements are what keep her going. Karen explains while progress is slow, it is focus and perception that are the key. "I know where I've been, and I know that I don't want to be there going through such pain and suffering again. My motivation is to keep pressing forward. I can either progress or regress." With every small improvement there is hope. "I know my immediate future will be in hospital, but my longer term dream is to walk again."
She hopes to someday teach fitness classes again, but concedes there's still a lot to get through. "My road to recovery will be very long. Many operations still await me, and my hospitalization could take years."
Whatever happens, her aim is to keep influencing others for the better. She believes that reason for her survival is to carry a message of hope and resilience to people. "For me it's about making my survival a cause for humanity."
She stresses how important community and family is.
"In order to regain my courage and strength I had to rely on more than just doctors and nurses. Once I left surgery and intensive care I needed family for the emotional support. Now I find I need the connections and friendships that come from the community."
Karen is grateful for the support of both the Brussels community and the growing tribe of Les Mills instructors who share the same values. She says the Les Mills way of being brave, being strong and being united in changing the world was what helped transform her life prior to the attack, and remain strong values to her today throughout her recovery.
Sharing her story with the Les Mills family at one of Belgium's recent training events was an experience she found very empowering (see the main image).
"By sharing my story my survival takes meaning," she says. "It helps me keep fighting."
See Karen share her story, contribute to her recovery or get in touch with Karen.
Follow the freshest thinking @fitplanetmag.