What is Les Mills Qualifications?
Les Mills Qualifications is a brand-new assessment framework to help you become the best version of yourself. It is designed to recognize and reflect your ability as an Instructor, your commitment to continuous improvement, and provide a personalized development plan based on your strengths.
The qualifications are all about your strengths in the 5 Key Elements:
Choreography
Technique
Coaching
Connection
Performance
You will receive a GRADE for each of the 5 Key Elements and a combination of these will give you an outcome - a LEVEL.
Why have Les Mills Qualifications been created?
This new system has been designed to develop you in your role as a Les Mills Instructor. We also know that many of you have been craving for more feedback on your Instructor Journey and this system will at the same time upskill you and set you on a new learning path.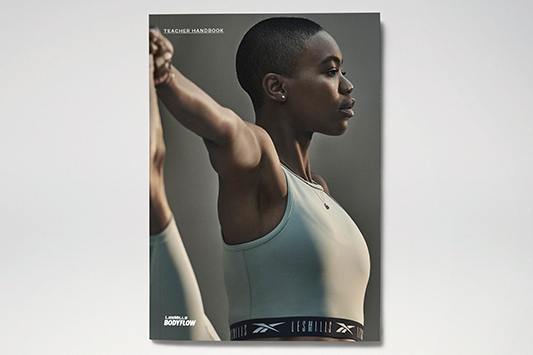 Why are you changing the old assessment system?
There was a certain amount of 'box-ticking' in the original assessment system. When Instructors attended Initial Training, they either passed or they didn't, and, for most Instructors, that's where the 'official' development ended.
Experienced Instructors know that Initial Training is only the beginning of their journey. Once you're out in the real world, that's where the actual development begins. Les Mills Qualifications will be accompanied by further development opportunities, including complimentary self-directed toolboxes and a personal development plan.
Why grades and levels?
Les Mills Qualifications recognize that group fitness instructing is an art, and the levels and grades represent the Instructor's progression towards teaching mastery, this is the next step in the Les Mills gold standard of development.
From 'one size fits all' to personal development plans
Les Mills Qualifications recognize that all of us have different strengths. For example, having a high grade in Connection will enable you to pack your classes - even if you have a lower grade in Technique. There are tools to help you continue to elevate your strength of Connection, while also developing your skills in the other Key Elements. With Les Mills Qualifications you select the development pathway that best suits you and where you want to go as an Instructor.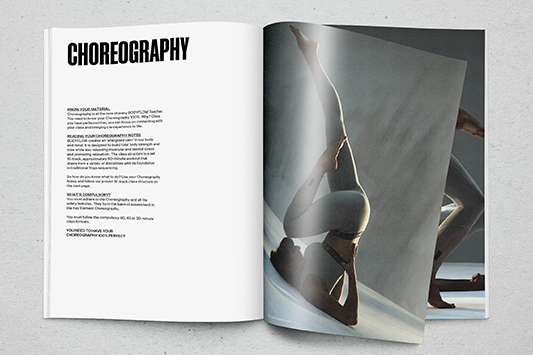 FAQs
When and where can I get assessed?
Les Mills Qualifications will launch May 2022 in Sweden, Norway, Denmark, Finland Estonia, Poland, Czech, Slovakia, Romania, Moldova and Bulgaria.
In which programs can I get assessed?
You can get assessed in the following programs from May 2022:
BODYPUMP®
BODYCOMBAT®
LES MILLS CORE™
BODYBALANCE®
BODYATTACK®
LES MILLS GRIT®
RPM®
BODYSTEP®
LES MILLS TONE™
LES MILLS SPRINT™
LES MILLS BARRE™, BODYJAM® and SH'BAM® from September and THE TRIP™ from December 2022.
I'm currently Certified or Advanced or Elite. What does this mean for me?
You will keep your current certification status.
How will this affect my certification (could I lose it)?
As a certified Instructor, you have met the requirements for certification so will not lose your certification. You are always welcome to get reassessed to check your grades against each of the 5 Key Elements to identify your strengths. This will also allow you to have a personal education pathway specific to your needs. We call this Grade Review.
I'm currently in the assessment process. How does this change my assessment?
Your assessment remains the same. Once Les Mills Qualifications is launched, it will be used for new Initial Training participants.
How do I change my LEVEL or GRADE?
Your LEVEL and GRADE changes based on the development of your individual strengths. Each of the 5 Key Elements will be assessed to a certain GRADE and the combination of those grades is what creates a LEVEL - the overall outcome.

Participate in Advanced Training and continue your personal education pathway to develop your strengths, so that when you send in your next video for assessment you will see the improvement in level to match your improvement in the Key Elements. Levels are allocated via assessment and Instructors are welcome to submit assessments for review at any time.
Do I have to submit assessment videos consistently to maintain my level?
No, you do not have to continue to submit assessment videos to maintain your level, but you will need to submit assessments to increase your level and grades as your strengths improve. An Instructor must stay active to retain their current level.
Can I have different levels for different programs?
Yes, although most likely your strengths are similar, each program has its own assessment criteria for the 5 key elements - just like we do today for certification.
LES MILLS GRIT has 3 skills rather than 5 key elements? How will it be graded?
The LES MILLS GRIT assessment for the grades will be against the 3 skills rather than 5 Key Elements, but the grades to make up the levels will be consistent with other programs.