BODYCOMBAT™, the world-famous fitness x martial arts workout from Les Mills, launched on the Meta Quest Platform in 2022. In partnership with experienced VR developer Odders Lab of OhShape and Chess Club, Les Mills' revolutionary team took its iconic fitness movement into VR.
The Les Mills BODYCOMBAT workout engages users' entire body to get hearts pumping and sweat flowing. For the Odders Lab team, this presented challenges in translating the physical freedom of in-person workouts to the constraints of a VR headset. BODYCOMBAT utilizes the movement patterns from boxing, kung fu, karate, kickboxing, taekwondo, capoeira, and muay thai. These disciplines work the entire body and the translation of these movements to VR could not feel more seamless, giving Meta Quest users full-body workouts thanks to months of fine-tuned choreography, repeated user playtesting, and a drive to reimagine fitness.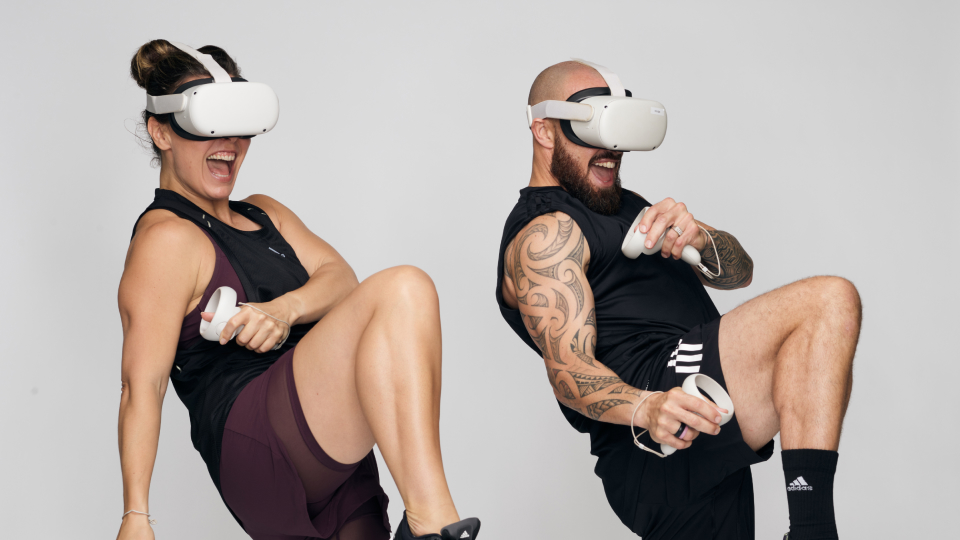 "Throughout the development process, we grappled right to the edge of where fitness stops and gaming begins." Jaime Pichardo
Packing a bigger punch with gaming and fitness
The Odders Lab team spent countless hours with BODYCOMBAT Program Directors and expert trainers Rachel Newsham and Dan Cohen to get the choreography and fitness movements from the IRL (in real life) experience into VR just right. For Odders Lab Business Director Jaime Pichardo, the vision from day one was clear.
"Throughout the development process, we grappled right to the edge of where fitness stops and gaming begins. The key was to get as close as possible to the real-life version, leveraging what VR had to offer in terms of motivation, immersion, user feedback, and progression."
The Odders Lab team cites several specific in-app features that deliver a unique element to the BODYCOMBAT experience in VR, including top-level coaching, a score system with a leaderboard, direct feedback on the power and precision of all the right punches, and an algorithmic recommendation system to guide users to the right workouts according to their performance.
By blending established fitness movements and coaching with engaging, target-based gameplay, the Odders Lab team was able to overcome inherent development barriers and make an immediate impact with users – giving this version of BODYCOMBAT its own distinct identity.
"Some of the limitations such as jumping, moving fast in any direction, turning quickly, using legs for kicks, long sessions, etc., definitely mark the grounds for what you can develop, but they leave plenty of room for providing a unique and fulfilling experience," says Pichardo.
Overcoming development challenges for VR
When it comes to designing an experience centered around high-intensity movements, Pichardo talks about adjusting the focus to identify what elements are unique to VR, rather than limitations. Core qualities like immersion, custom feedback to users, and user progression and performance were key in delivering an interactive experience that so many Les Mills fans and newcomers alike have fallen in love with.
"Safety, guardian area, and headset comfort were the three main constraints," says Pichardo. "We managed to trim the experience to what was right for VR, and we even managed to find a great solution to keep some moves like the knee strike – where users grab a high target and smash it against their raised knee, as if they were breaking a cardboard – without using body tracking features. This is a move our hardcore users have gotten to love, and a big feat for the development team."
"Playtesting played a really important role, especially when balancing the intensity and selection of the workouts." Jaime Pichardo
A harmonious balance between exercise and gaming is going to look and feel different depending on the person. Pichardo explains how getting consistent feedback from a variety of sources helped produce an experience that all parties felt confident about.
"Playtesting played a really important role, especially when balancing the intensity and selection of the workouts. The Les Mills and Odders teams regularly go into feedback rounds with every workout while also bringing some external users from all levels of fitness and gaming. The easy part was that Les Mills brought to the table the elite fitness expertise, and so did Odders for the gaming side, so meeting halfway ended up in the perfect balance!"
"Launch planning, store presence, and forums were a big part of the process and conversations with Meta to ensure a successful launch of the app," says Pichardo.
Connecting with fans on a new platform
Since launching in 2022, BODYCOMBAT VR has achieved a 4.7 star rating* and was named best app of 2022 in the Best of Quest Awards.
For Les Mills International CEO Clive Ormerod, the app's success is an extension of a growing appetite for fitness across different kinds of platforms – one that opens up fresh opportunities for growth.
"Just as digital fitness did not replace the in-club live experiences, VR will help take us into new channels, new distribution, and connect with new customers," says Ormerod.
Fitness experiences like BODYCOMBAT VR are changing the way audiences think about gaming, working out, and how VR can help them reach their goals in a uniquely fun way. Meta is committed to supporting developers as they explore use cases for VR that revolutionize physical-world events and activities.
Watch the video below to see how the team transitioned the BODYCOMBAT experience into VR.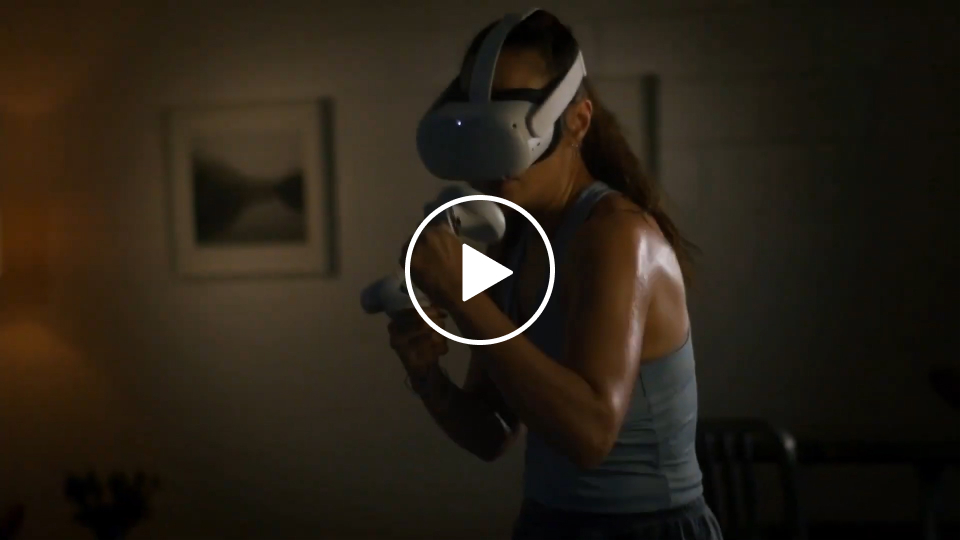 KEEN TO GIVE IT A GO?
This article was originally published at: developer.oculus.com/blog/Les-Mills-BODYCOMBAT-meta-quest-Odders-Lab/
*Source: Oculus.com average score from 2K+ ratings as of 23 March 2023.