Believed to be the first of its kind, a pilot study from the Les Mills Research Lab has unearthed fascinating findings that will help you discover which workout method works best for you.
For the study, which was presented at the American College of Sports Medicine (ACSM) Conference in June, researchers worked with 54 regular BODYCOMBAT™ participants from five different gyms across the US. They each wore a Bluetooth heart-rate chest transmitter as they completed the same workout (in random order) in different situations – live in the gym, following a livestream (a live workout on-screen with both the Instructor and other participants visible), and watching a pre-recorded workout on demand.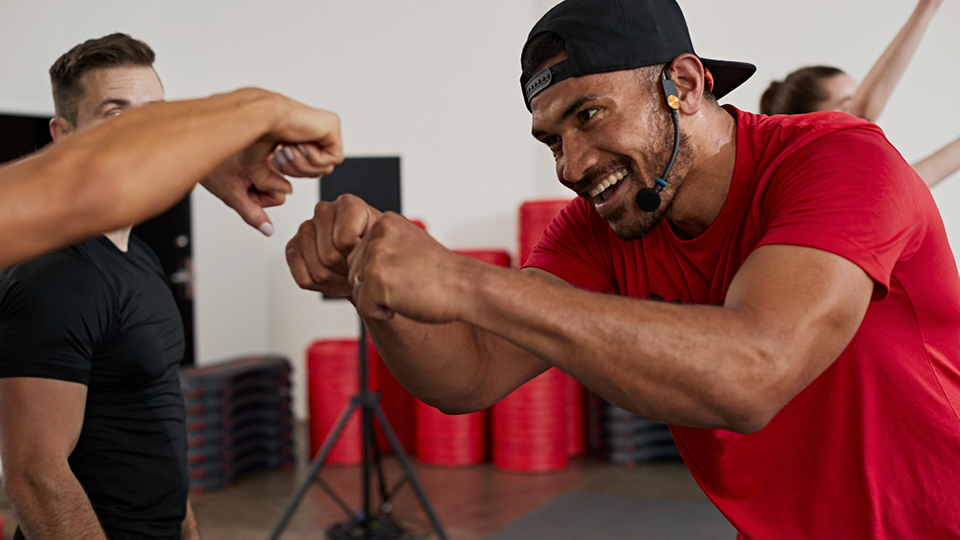 Researchers found that the in-gym workouts packed the most punch. The average heart rate was 14 percent higher during the gym class compared to the livestream and on demand sessions, despite being the same class format and release. As well as motivating them to work harder, the gym-based workout was rated by participants as being 13 percent more enjoyable and 14 percent more satisfying than the two digital workouts.
Researchers believe the greater intensity and more positive perceptions of a gym-based class can be attributed to what they call 'Groupness'. This term was coined from previous findings showing we really are social when it comes to working out, and that being together brings out the best in us.
Live classes may be a winning formula, but a hybrid mix could be better …
Although live classes are best for maximizing both physiological intensity and psychological perceptions, for many, the convenience of digital workouts can't be beaten. "Our research shows livestream and on demand fitness class formats are viable options for maintaining regular physical activity routines," says Bryce Hastings, Les Mills Head of Research and co-author of the study.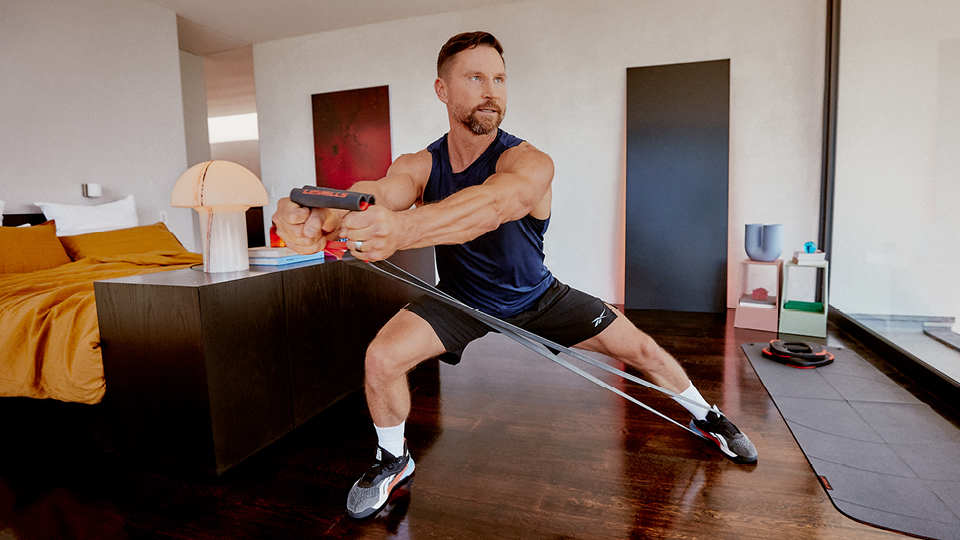 "In fact, study participants reported feeling less self-conscious and worried about their performance during the on demand workout, highlighting its potential as a gateway into regular exercise for newcomers who may not yet feel confident enough to join a live gym class."
A live class at the gym is the pinnacle experience, but the digital workouts that exploded in popularity during the pandemic remain hugely popular and show no signs of abating. "The rise of digital fitness and flexible working reinforces the notion that hybrid fitness habits will become the norm," says Hastings.
This concept of hybrid habits is reflected by the 2021 Global Fitness Report, which found the majority of exercisers now favor a 60:40 split between gym and home workouts.
This 60:40 ratio of in-gym and digital exercise is a winning formula for many; you get the performance-enhancing effects of the group effect, along with the convenience of having workouts at your fingertips, and the freedom to try new things in the comfort of your own home.
Jason Modra is an Australian exerciser who has been blending live and at-home exercise for years. "I love live gym classes, the energy is just awesome! For me, a live LES MILLS GRIT workout can't be beaten. But if you only do live gym classes, you're limited to doing only the set workouts at specific times. With LES MILLS+ you get so much variety, and you can do the workouts whenever works for you."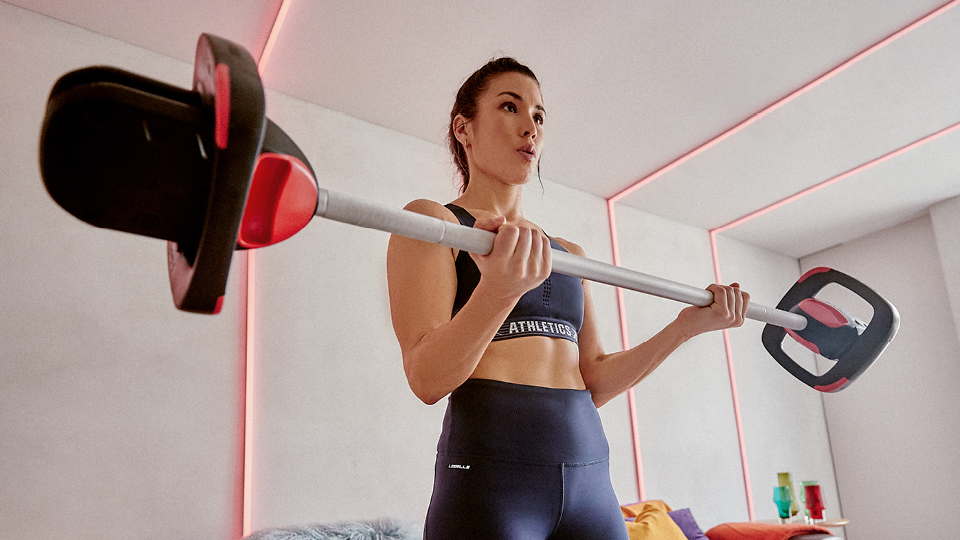 FIND A LIVE CLASS WORK OUT AT HOME