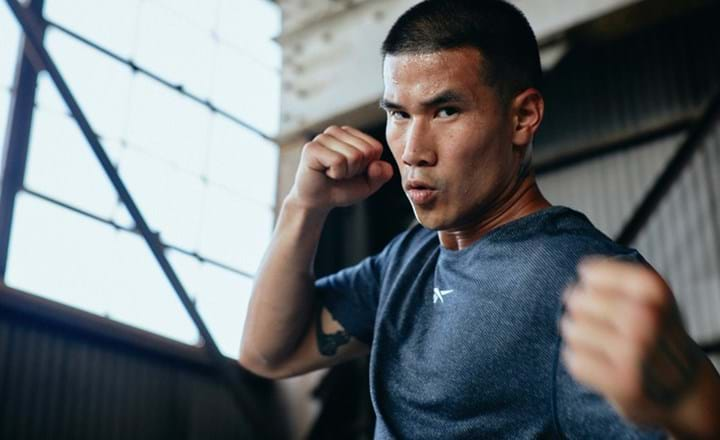 Has fitness changed forever? It's a question that must have been asked hundreds of times in news articles, webinars and social media exchanges since COVID-19 started to change everything else about our lives.
Sure, there have been substantial shifts in the way people consume fitness since lockdown forced two-thirds of clubs worldwide to close their doors (fitNdata). But whether these habits will hold firm once lockdown is lifted is anyone's guess.
Some suggest that after months of isolation, we'll see a booming resurgence in social exercise as members seek out the human connection they've been missing for so long. Others cite lingering concerns around social distancing – combined with the comfort and convenience of working out at home – as a sign that digital workout solutions continue to surge.
Whatever the future holds (and who would have predicted today's state of affairs just six months ago?) now is the perfect opportunity to hedge your bets and cover all options. Leading clubs around the world are recognizing the COVID-19 crisis as a golden opportunity to ramp up their digital presence, ensuring they're well-placed to win whether fitness consumers want online or offline workouts.
So what can we learn from those already making moves? Here are 10 key plays.
1. 'Digital Darwinism' takes hold
The growth of digital workouts isn't a sudden shift in consumer behavior sparked by COVID-19, it's actually the acceleration of a trend that's been taking hold for some time.
The 2019 Global Consumer Fitness Survey showed that 85 percent of gym members also exercised at home – and that was before COVID-19. This came at a time when global club membership numbers had shown a decade of year-on-year growth, suggesting that smart use of digital fitness platforms was helping to grow the fitness market and reach new audiences, rather than cannibalize existing members.
"The speed at which fitness operators adopt and leverage technology will have a material impact on their future success," noted the latest International Fitness Industry Trend Report from ClubIntel. "As fitness moves from a brick and mortar experience to a digital one, operators will need to pursue these platforms more assertively to remain relevant."
The report examined the impact on clubs of 'digital Darwinism' – the term coined to describe the current zeitgeist where technology and society are evolving faster than businesses can naturally adapt – warning that clubs which fail to keep pace will be at risk of extinction.
The evidence suggests clubs that can bridge the gap between the digital and physical world to offer members an integrated fitness experience will be best-placed to thrive in the future. What COVID-19 has shown so far is just how quickly it is possible for clubs to adapt when needed.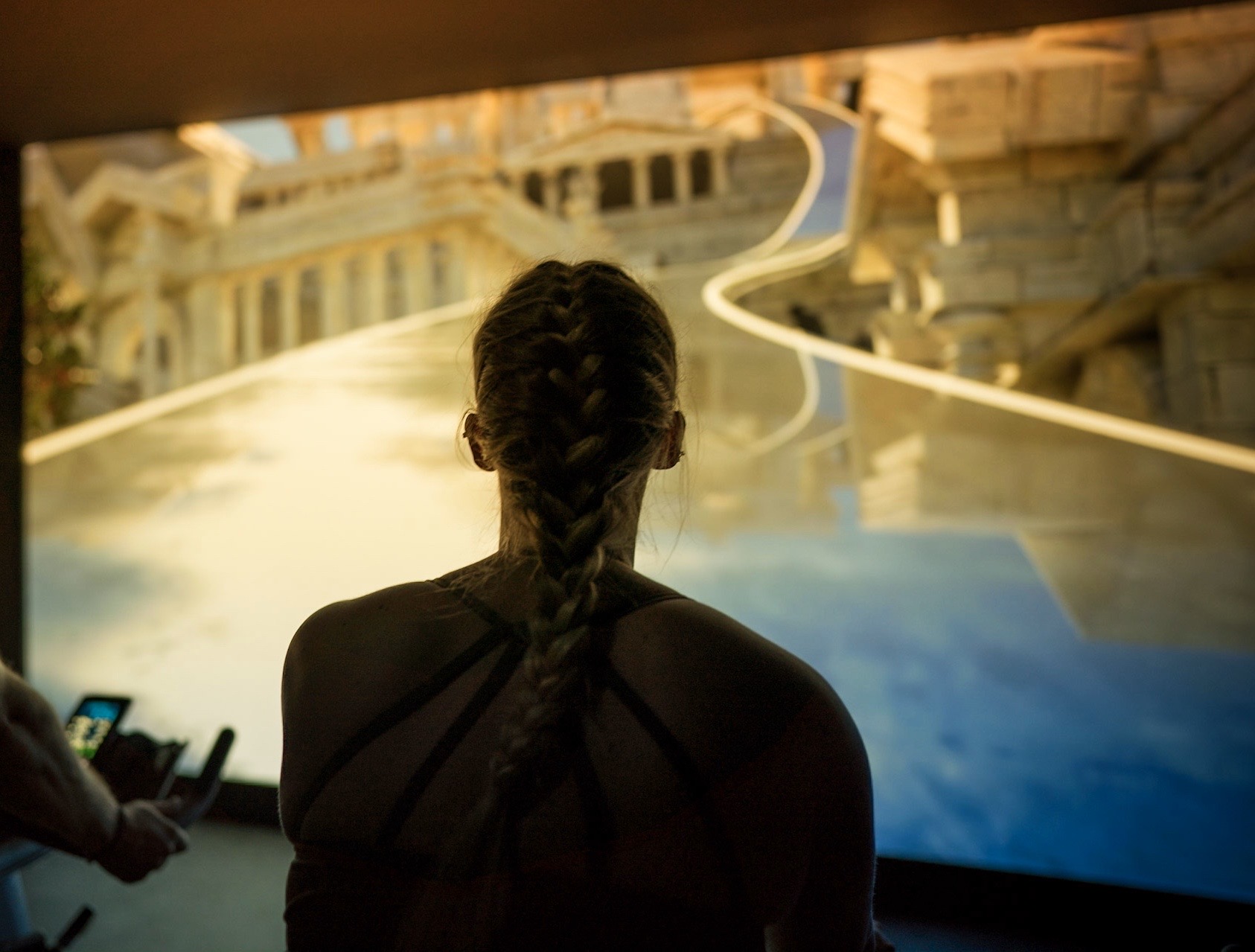 2. A mindset shift
Across every industry, COVID-19 has forced businesses to re-think their go-to-market strategy. For the clubs that have been quick to adapt, necessity has well and truly been the mother of invention.
Operators who previously relied entirely on visits to their gyms to bring in revenue have been forced to reconsider their strategies. In the case of clubs in China, they've emerged from the lockdown with complementary digital channels, more efficient systems, plus fresh opportunities to grow their revenue and customer base.
By looking at new ways to support their employees and customers during a crisis, these agile club businesses have unearthed solutions that will set them up for success as fitness evolves towards a completely new landscape.
3. Level-up your online offering
The online to offline (O2O) business model – where businesses build an audience through a slick digital presence and then channel them towards physical sites – is a prime example of channel integration to future-proof your club. The model is already highly popular in China thanks to the ubiquity of WeChat, which facilitates the majority of consumer transactions.
As one of the leading proponents of O2O (alongside Super Monkey), Lefit already had some pedigree in online innovation, but COVID-19 prompted the operator to embark on a bold new project to recreate the gym experience online. Within weeks, Lefit's live-streamed classes were attracting an average of 20,000 viewers thanks to smart promotion via WeChat and TikTok. Lefit says its online workouts have clocked up a total of two billion views since launch.
Buoyed by this initial success, the team started an online gym platform at the end of February – dubbed "Lefit Live Broadcasting Room" – offering live workouts, training programs, and coaching upsells. With membership starting at just 99 RMB (US$14) per year, the number of paying users is "increasing exponentially", according to Lefit. The chain hopes to significantly reduce its reliance on offline income, which currently accounts for 85% of total revenue.
"We don't yet know the scale of the opportunity for online fitness and whether everyone will revert to the physical gym once COVID-19 fully subsides," says Lefit Director of Operations Ren Xingrong, who joined from e-commerce giant Alibaba in 2016.
"But COVID-19 has given us an unprecedented opportunity to integrate our online and offline businesses. From a state of total panic at the start of this pandemic, we're now much more positive about the future.
4. Find the right solution
A top priority for clubs during lockdown has been providing workout solutions to keep members active and engaged before their heads are turned by other online fitness offerings. Whether clubs choose to set up Instructor-led online classes, or by harnessing a member-centric solution like LES MILLS On Demand (LMOD) where clubs can earn revenue from each sign-up, the key points to consider are ease of execution (particularly if you face logistical challenges around filming) and the quality of the content. Poor quality detracts from the member experience and risks giving new audiences a negative perception of your brand.
On the flip side, a well-suited digital solution can yield huge rewards. UAE-based operator Gymnation has attracted more than 1200 new members since the country went into lockdown by using the LMOD Affiliate model to offer 60-days' free access to online workouts to anyone who joins the club now. Slick social media use and a strong PR angle have helped spread the word and bring in a deluge of club sign-ups, despite the facility being closed.
5. Define your virtual value proposition
Styles Studios Fitness – a new club in Peoria, Illinois, launched by IHRSA Board Member Carrie Kepple, Les Mills legend Amy Styles and industry veteran Jim Worthington – has sought to create an online value proposition that complements the live experience members can experience in-club. They've adopted the digital philosophy "If you can't be at the gym, we'll bring the gym to you".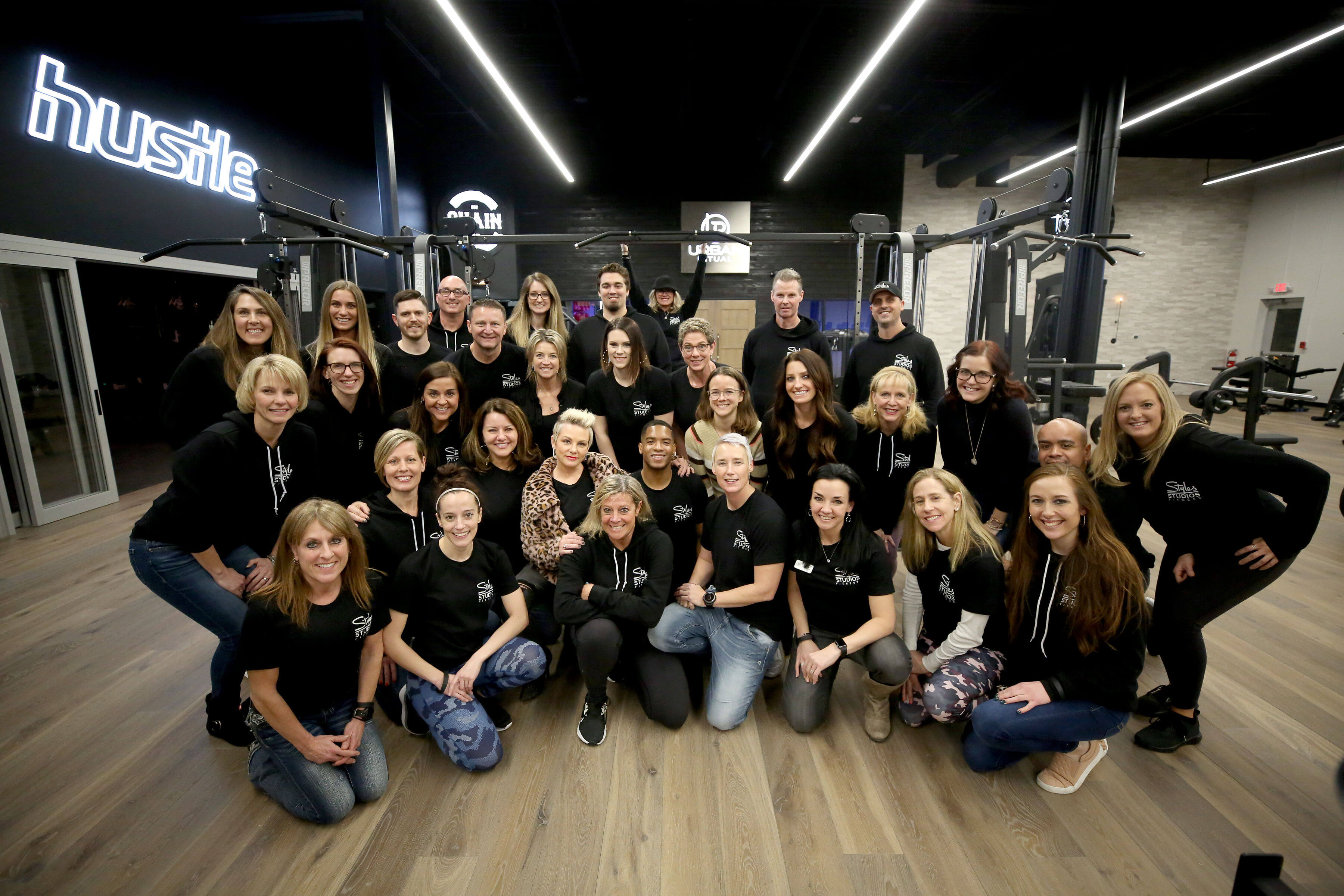 The club streams workouts through a private Facebook group, which members can do live or follow the recorded version later, but they're also offering a broad range of other services. These include virtual personal training sessions, as well as online sessions about nutrition, general health, and wellbeing to support members and foster a sense of community. The strategy has brought a big expansion of the club's online presence, while only two people have canceled their memberships during lockdown so far, both due to losing their jobs.
It's a similar story over at BodyShop Group Fitness in Ellwood City, Pennsylvania, where an emphasis on social content has played a huge part in allowing the club to maintain connections with members.
"Our members have been missing the social part that group fitness has to offer," says Co-owner Jennifer Eller.
"To keep our members engaged and connected during social isolation, we have created a Facebook group with daily check-ins. We share the free content that Les Mills has provided and set them up with LES MILLS On Demand. We have also arranged some video conference-style calls so we can physically talk to each other."
6. Supercharge your socials
Over in Russia, operator World Class has been pulling out all the stops to dial up its online experience and reach new fans through social media.
The premium chain has its Instructors leading a full timetable of classes each day via livestream, which the team refines daily, based on user feedback and timeslot metrics.
Since adding live broadcasts of their group fitness programs, World Class has seen a huge uplift in subscribers and engagement on its various social media channels. The club's Instagram account has grown by 150% to surpass 200k followers, while the Youtube Channel's following has jumped 1,200%.
Most pleasing for the business is the fact that as well as helping the operator to tackle the COVID-19 crisis, this added reach will be even more helpful for growing members and building a healthier business when the clubs reopen.
7. Create new digital products
While cutting overheads is essential during hard times, developing new products that provide ancillary revenue streams can be just as helpful for keeping you afloat, as well as adding long-term value to your business.
Chinese Boutique operator Shape – which operates 10 sites in Beijing – started streaming live workouts on the first day of COVID-19 lockdown. After building an audience (which peaked at 100,000 viewers) by using social media platforms WeChat and TikTok to grow their brand, they were quick to monetize these eyeballs.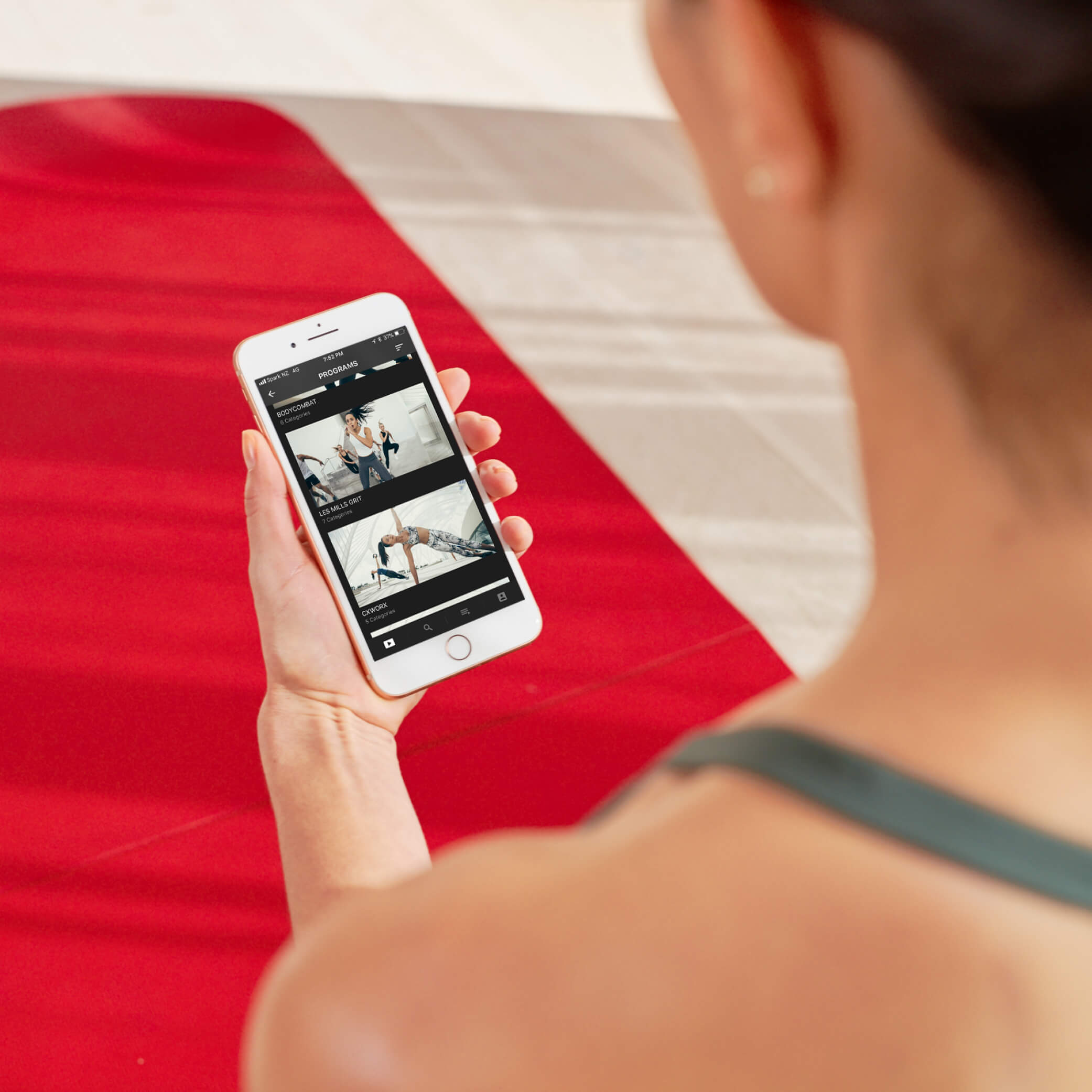 Shape launched a 12-day online fat-loss training camp, where Instructors host video training and coaching sessions with participants. Priced at 369 RMB (US$52), more than 1000 people signed up, with many going on to purchase additional bespoke packages.
The instant revenue helped the business stay buoyant and brought another outlet for its Instructors. Shape now plans to expand the personal coaching concept across its offline network by offering it in 90% of clubs by the end of 2020.
8. Tap into your team
The underlying principle behind Lefit and Shape's online strategies is to harness their Instructors to grow an online audience well beyond their existing member base and win new fans by becoming 'clubs that never close'.
Prior to the COVID-19 outbreak, Shape's Instructors had never broadcast live workouts, so the chain brought in experts to train Instructors in how to broadcast and build an audience. In addition, the chain chose live broadcast platforms where viewers can donate money in the form of "gifts", which would invariably cover the cost of the Instructor.
9. Dial-up your lead generation
Building up a presence online is a great start, but steering these new fans towards your offline presence will be the most rewarding outcome, both for them and your business. Orangetheory China pulled out all the stops to preserve their social media marketing budget during lockdown, reckoning that the increased social media use during lockdown would result in a significant uptick in new leads.
As consumers were getting cabin fever, Orangetheory was receiving 20-30 new leads per studio per week. This prompted them to launch a new Y600 ($85) 2-week Premier membership card to convert these leads into regular attendees through an attractive introductory offer. This was a clear call-to-action to drive these new leads into the studio after they reopened.
In the two-week period from March 16-31 after the studios officially reopened, each studio sold 60+ of these 2-week Premier membership cards, while member referrals were through the roof as more and more people wanted to start exercising in-club after lockdown was lifted.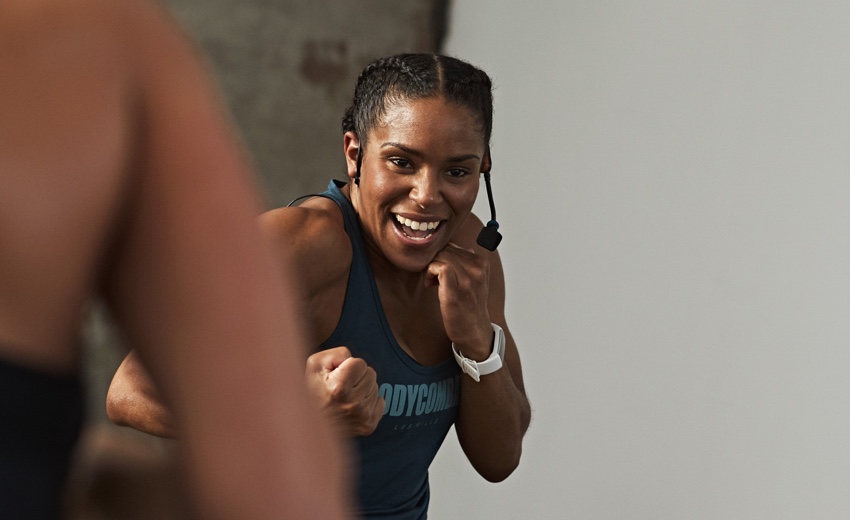 10. Be ready to capitalize
It's too early to say how offline gym membership numbers will be impacted when the world comes out of lockdown. Once COVID-19 anxiety subsides, many of the new fitness fans that clubs have won online will be eager to ditch isolation and embrace the thrill of live fitness experiences. Others may well decide that home is where the heart is when it comes to working out.
Whatever happens, the ultimate winners will be clubs who nail the online to offline strategy to ensure they have both bases covered. For these clubs, the distinctions between physical and digital will no longer exist. Digital will simply be an integral part of their standard operating procedure.
The key differentiator will be the mindset clubs choose to adopt. Some will no doubt opt to ride out lockdown and wait for their club to open as before. The more agile will double down on digital, adopting the mindset that their club is now always open and every person on the internet is a potential member. Which path will you choose?
GETTING READY TO RELAUNCH YOUR CLUB?
Check out our Club Recovery Hub, packed with tools, insights and resources to help your club reopen with purpose and clarity.
GET FIT FOR THE FUTURE