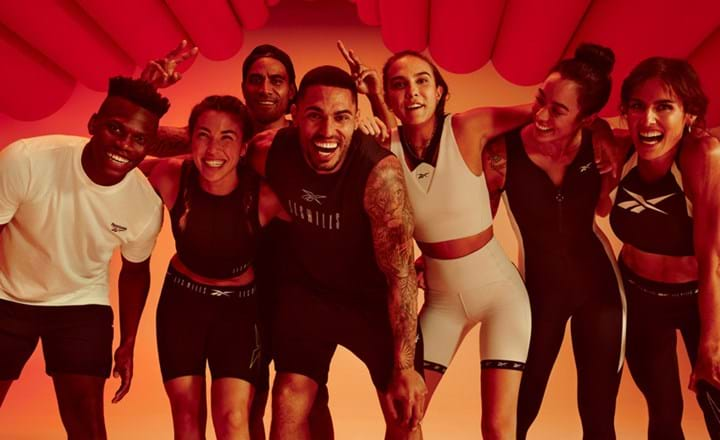 Like all the best things in life, fitness is an experience best shared with others. Research into the 'group effect' tells us workouts are more motivating and enjoyable when we work-out together, while we also get better results. So, after a period when our members have been isolated from friends, family, and familiar faces, what better way to kickstart the fitness sector's COVID-19 recovery than with a global festival of fitness – World United.
What is World United?
World United is a new campaign to help the global fitness industry reactivate paused members and attract new ones. The World United campaign is the third, and final phase of Les Mills' recovery support package for club partners, to help turbocharge their relaunch and drive member re-engagement.
The campaign will peak from Saturday 19 September 2020 onwards, with a synchronized global launch of live and online fitness events involving tens of thousands of fitness facilities and trainers worldwide. The milestone activation aims to celebrate fitness – our uniting force amid COVID-19 – through the exclusive release of United-themed workouts filmed by more than 300 of the world's top Instructors during lockdown.
Why should I get involved?
Multiple reports and post-lockdown surveys have indicated that the social elements of the club, such as group fitness and interactions with your team, are going to be the biggest drivers of recovery. After many months of being kept apart, members are yearning for deeper connection and human interactions, so how we leverage and nurture the social aspects of our club offerings will have a major bearing on the success of our relaunches.
Health is now the world's number one priority, so it's no surprise that in most markets, more than 75% of the public plan to spend more on sport and fitness going forward. With this in mind,
World United is a business accelerator for clubs, designed to support your relaunch strategy by engaging existing members and attracting new ones. Launch activations play a strong role in motivating members to attend more often, dialing up the fun factor and offering a strong PR hook to generate added buzz and publicity around your club.
How can I get involved?
Clubs and Instructors are invited to join the celebration by hosting their own special launch activations or community open day (or weekend) – either online via Les Mills' livestreaming service or live in-club – to re-engage paused members and attract new ones.
We recommend that clubs structure launch activations around a schedule of free workouts, group fitness classes, personal training, Instructor meet-and-greets, competitions, prizes and any other ideas that will get your members pumped.
What should I tell my members?
Fitness has, and continues to be, our uniting force. We are united by our love of strength, of speed, of fitness. Tap into this powerful notion and excite your members by telling them you're joining the biggest global fitness event of the year, bringing together thousands of clubs and Instructors from around the world to celebrate as one.
Make sure your members know the date of your club's event, how they can sign up to attend, and that they'll get the chance to experience the new United-themed Les Mills workouts, created by the world's top Instructors.
As we all know, NEW and FREE are two of the most powerful words in marketing. Chances are your members have friends who would also like to attend the open day, so be sure to encourage them to bring guests along and have your team consider the best way to convert these fresh faces into new joiners.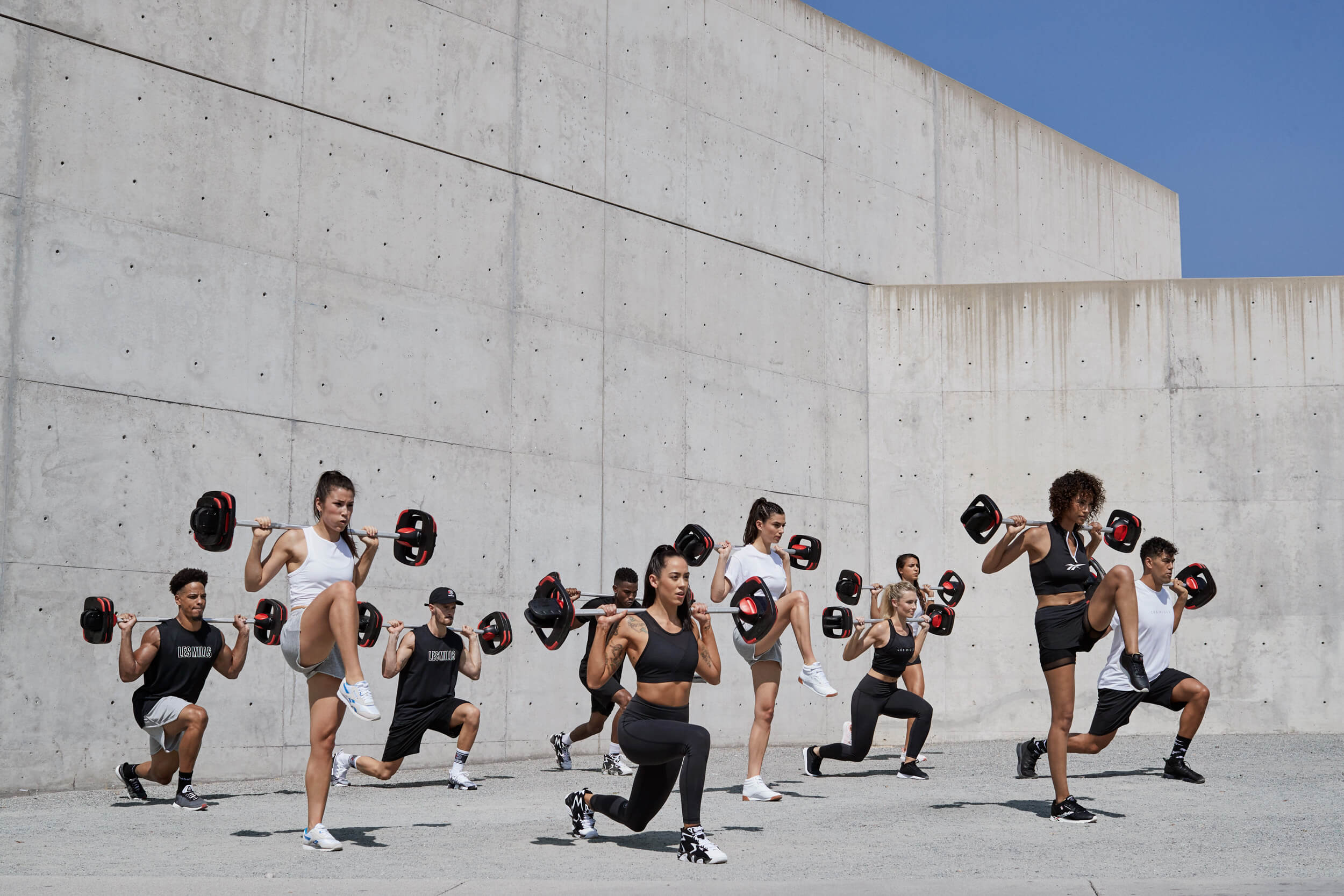 What marketing support is available?
To successfully plan, promote, and prepare for World United launch activations, we've created a powerful campaign to assist you, with photography and videos created by world leaders like Carlos Serrao.
A free online campaign hub has been created for club partners and Instructors. The landing page features a collection of relaunch resources, as well customizable event assets (print + digital) ready for use.
Editable templates have also been provided so your club can choose between images, upload your own photo or logo, and edit text fields to build a complete and personalized campaign that aligns with your brand and supports any other relaunch activity you're already driving.
Please note – there is no Les Mills branding in this campaign. It is designed to solely promote your club.
What's so special about the Q3 2020 Les Mills program releases?
The Q3 2020 releases consist of a special collection of group fitness workouts, designed specifically to re-engage fitness fans in the wake of COVID-19. Labeled the LES MILLS United Release, Q3 2020 will not feature release numbers and was specially filmed on iPhone during lockdown, featuring 300 of the world's top presenters from around the world across 18 Les Mills programs.
These classes are some of the best we've ever created. They can be launched live in your club – or, for instance, in your car park – by your Instructor team. As with any new Les Mills release, we encourage your non-Les Mills Instructors to refresh the content of their classes as well.
Is it safe to run events?
Before planning your event or new release launch party, we suggest checking your local, state and national Covid-19 safety recommendations to ensure you'll be compliant. Supporting education on how to run a successful live event under social distancing, as well as tips for hosting online workouts, can be found at the United homepage.
What are the benefits of running a fitness event?
Anyone who's felt the electricity of a live fitness class will tell you it's one of the most powerful and motivational workout experiences you can get. Live classes remain the pinnacle of our offering, because it's where our people come into their own, building connections, and inspiring participants to beat their best. By tapping into these notions and showcasing our clubs at their best, events have long been a crucial pillar of building a successful club business.
The benefits of hosting outstanding club events include:
Keeping members motivated and improving retention

Re-engaging lapsed members to prevent attrition

Attracting new members through cost-effective referrals

Engaging more members in group exercise – a key driver of retention

Building community and staff teamwork

An opportunity to recruit new talent to bolster your team

A means to continually improve quality of service and build a buzz in your club
My facility is (still) closed. Can I still run an event?
Yes, absolutely. We understand some countries may still be experiencing restrictions due to COVID-19, which is why we've made it possible for clubs and Instructors to stream workouts and run online fitness classes via our live-streaming solution.
The rules around a livestream class are the same as for a live class. The class needs to be taught by an active, certified Instructor in that specific Les Mills program on behalf of a club licensed for that Les Mills program. Unlike the live class, the Instructor does not need to be inside the club, but you do need to livestream through a club account.
For more information on livestreaming, check out our top 9 tips for livestreaming success.
WANT TO GROW YOUR CLUB'S MEMBERSHIP?
World United is a new campaign to help clubs reactivate paused members and attract new ones.
GET INVOLVED