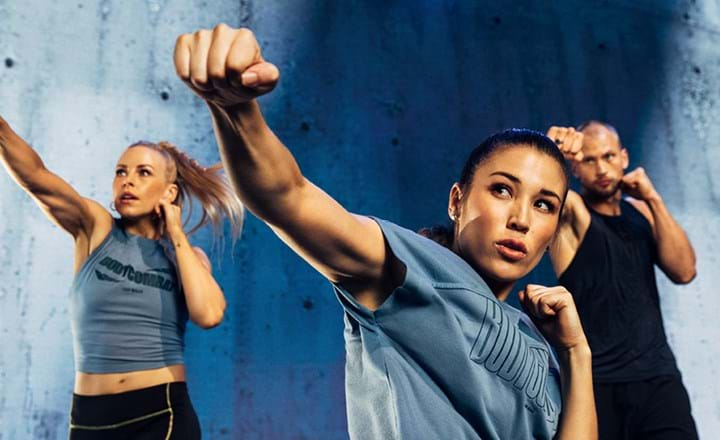 "Marketing is too important to be left to the marketing department," Hewlett-Packard co-founder David Packard once quipped.

Your marketing team may beg to differ, but after the worst year fitness operators have ever faced, one thing we can all agree is that the pressing need to acquire new members makes marketing more important than ever for your club's success.
The ability to reach beyond our existing audience and entice fresh faces into facilities will be key to a roaring recovery for the sector.
But there are added complications. The pandemic-driven digital fitness boom has ushered in a slew of new, tech-savvy competitors, with an estimated 375,000 fitness apps now in existence, jostling for the attention of our members.
Furthermore, many operators have been forced to cut costs and reduce marketing budgets as COVID restrictions have cut deep into cashflows.
Club marketers now face the unenviable task of needing to do substantially more, with significantly less. Fortunately for them, help is at hand...
Introducing Marketing Studio
Marketing Studio is a new full-service marketing and creative engine available to all Les Mills partners to help them retain and attract more members.
Built on marketing smarts and insights gleaned from Les Mills' 50+ years in the club industry, Marketing Studio is an all-in-one platform where clubs can build and deliver world-class marketing campaigns using the same tools, templates, assets and insights found in an agency.
Marketing Studio features a full 12-month marketing program, delivering ideas, inspiration and ready-to-use campaigns to promote clubs, grow membership and maximize the impact of group fitness.
It includes responsive and editable templates so clubs can edit, transform, and build new assets by incorporating their logo, selecting imagery and crafting copy.
In addition, Marketing Studio offers fitness marketing expertise and guidance through articles, videos and webinars designed to help clubs stay ahead of the latest trends and insights.
With a vast array of world-class content, images and videos available in Marketing Studio, clubs can save thousands on their marketing spend and dedicate their time to activities that have the biggest impact on member growth.
Time to be Unstoppable
One of the most tried and tested tactics clubs can rely on to build their membership base is creating a kick-ass event.
Events have long been the bedrock of a thriving club. They remain the most powerful reminder of why members fell in love with your club in the first place and serve as a fantastic example of all the things your club can offer that fitness apps cannot. Great Instructors, pulsating workouts, and a strong sense of community come to the fore, bringing members a thrilling and fun fitness experience.
That's why the first thing Les Mills has launched in Marketing Studio is Unstoppable – a new campaign to help the global fitness industry re-engage members and attract new ones through in-club events.
Following the success of World United last year, the world's biggest celebration of fitness is back and bigger than ever. Throughout the month of October, the fitness world will come together to celebrate the return of live fitness and the strength of our community.
Thousands of facilities and instructors from around the world will host their own Unstoppable-themed live and online workouts to reengage their community and fill classes.
Armed with new UNSTOPPABLE-themed (Q3) releases – from BODYPUMP™ to LES MILLS GRIT™ – these events will showcase the latest version of the Les Mills workouts to get your members hyped about your event.
Promoting your event well in advance will help to generate buzz and publicity around the club, resulting in packed classes and member referrals. Les Mills has a full stack of marketing materials designed to make your event planning easier and faster.
READY TO BE UNSTOPPABLE?
Get your Unstoppable launch kit from Marketing Studio and start planning a killer event to kickstart your member growth.
GET LAUNCH KIT