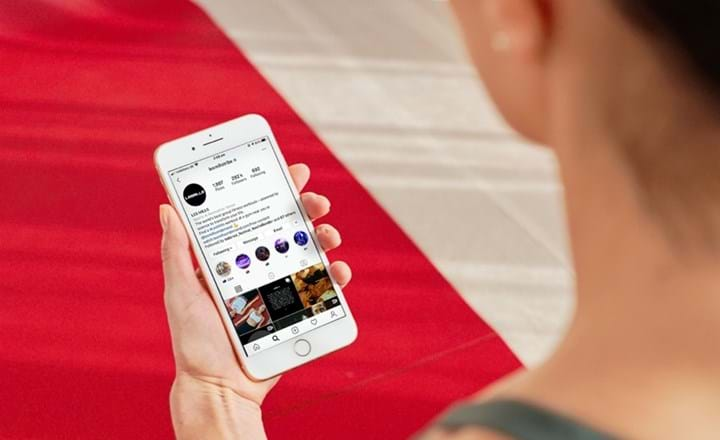 Fitness has been a hot topic on social media since the dawn of Instagram, generating millions of new posts every week. But despite a sea of gym selfies and #FitFam hashtags, relatively few accounts have been able to cut through the noise and create a loyal following that drives long-term exercise adherence.
Kayla Itsines and Joe 'The Body Coach' Wicks are standout exceptions in the Instructor space, while gym brands have intermittently struck a chord. Efforts like Equinox's 'Commit to Something' campaign, and the pioneering approach of Crunch Fitness to put members in the spotlight have made their mark, but the sense remains that social media is an untapped opportunity to mobilize the masses.
The coronavirus pandemic has the potential to change that forever. With billions of people facing periods of isolation, the silver lining of this unprecedented outbreak is that fitness brands and Instructors will find innovative ways to get us all moving by harnessing the full potential of social media. Regular exercise – as part of a healthy lifestyle – remains key to boosting our immune systems, so how can we engage audiences and inspire them to stay active through social media?
Here are 7 social media trends that could prove key for cutting through the noise and building an army of fitness fans:
1. Community is Key
During times like these, when much of the world is facing periods of isolation, people are seeking connections on a personal level with brands and like-minded consumers. They want to feel part of their community.
With more and more competition on social media, truly connecting with people will help humanize your brand and gain the trust of your audience. Part of that means spending more time building engaging content as well as focusing on building groups to foster engagement and a closer connection to your audience. But be warned, managing groups and communities requires a lot of time, so be prepared for a much heavier workload if it starts to take off.
2. User-Generated Content (UGC)
Already we're seeing a vast array of videos from people finding creative ways to make the best of being stuck at home due to coronavirus. Many of these have been fitness-related, most notably this enterprising Spanish Instructor leading classes from his rooftop.
According to a recent study, 85% of consumers find UGC more influential than brand content. User-generated content not only engages consumers but also allows you to create more content with fewer resources and time by tapping into your community for ideas and pieces. To increase UGC, consider what inspires the audience to share content and how you can inspire customers to create user-generated content.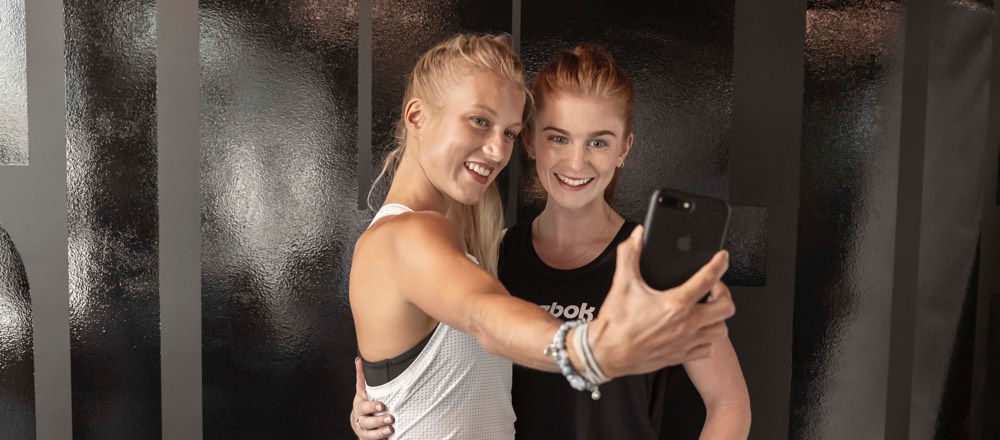 3. Interactive Instagram Stories
A growing number of tools, such as polls, questions and sliders are making it ever-more fun and user friendly to boost engagement and encourage audience interaction among fitness communities. Polls such as "How are you working out today? Cardio or Strength" or "How do you want to feel today? Powerful or Calm" have proved effective ways of engaging fitness fans on Instagram and sparking conversations. Another way to use these features is to drive traffic towards complementary content – whether it's a workout challenge or an article on how to improve technique. Using the different features in creative ways to test/quiz the audience on the facts and findings, can be followed with a closer like "Swipe Up to check out these hot new yoga moves!" to continue the journey.
4. Bringing back the human element
Videochat has exploded in a way we've never seen before. What was once a simple text, WhatsApp, or IM, has been replaced with live interactions using social channels. The inability to have face-to-face contact during the coronavirus outbreak has forced people to find other ways to maintain "human" contact and video chats have provided the perfect solution. So much so that platforms are scrambling to ensure they can meet the capacity demands of the world live streaming and video chatting 24/7.
5. Hidden Likes on Instagram
Instagram began testing the removal of "likes" from its platform in 2019, which CEO Adam Mosseri said was about exploring whether this would reduce anxiety and fear of judgment among users. Following positive initial results, Instagram is expected to roll this out worldwide during 2020. The removal of "likes" under posts, means brands and influencers need to double down on the quality of their posts to ensure their audience sees value in the content. For regular users this removes the popularity contest nature of "likes", helping to reduce anxiety around posting and making it more likely that people will be willing to participate in challenges and share their progress. Fitness content creators take note.
6. TikTok
Largely known for its popularity among youngsters, TikTok is already a massive platform with adults and Gen Z as well. Launched by Chinese developer ByteDance, the site launched in 2016. More than 800 million users actively use the app worldwide each month and over one million videos are viewed every day. Fitness is becoming one of the fastest-growing content categories on the platform and global brands have been piling into TikTok this year. Little wonder, given its ability to attract younger consumers and engage with audiences in a fun and playful fashion.

7. The Rise of Micro-Influencers
While there's no exact threshold, micro-influencers typically have anywhere between 1,000 and 90,000 followers, while surpassing six figures puts you in the macro-influencer territory. Research shows micro-influencers have 60% higher engagement rates than traditional celebrity influencers. Another reason why brands are so drawn to micro-influencers is because they're cost-effective compared to other advertising expenses. If you're a fitness brand or Instructor, identify your micro-influencers and show them some love – they could be your best bet for getting the word out and reaching new audiences.
Chris Asahara is a world-traveling, trilingual, multi-cultural marketing professional who spent many years in senior positions at Adidas Japan and at global ad agencies such as AKQA and TBWA\Chiat\Day. He is currently Head of Content and Social Media at Les Mills International.
TURBOCHARGE YOUR CLUB'S SOCIAL MEDIA STRATEGY
Harness a range of hot marketing assets and content on Brand Central to engage your audience.
ACCESS HERE