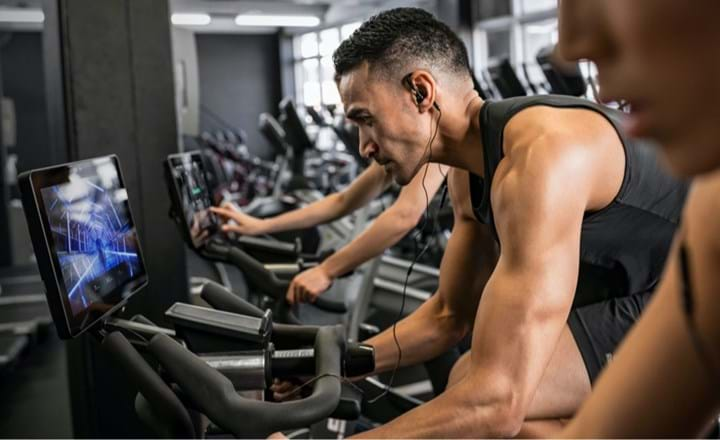 What does your role entail?
I think I've got the best role in the world! As CEO of Les Mills Media – which is a division of Les Mills International – I head our worldwide consumer business, the entire B2B and direct-to-consumer digital portfolio of products, as well as our worldwide music management.
One of my main focuses is our video streaming platform, LES MILLS™ On Demand (LMOD), which lets consumers stream over 800 amazing workouts of the most popular LES MILLS programs from any digital device. LMOD has seen significant growth in recent years and we think this category will have a huge impact on the future of fitness.
Why do you think this will have a huge impact on fitness?
The two largest generations of fitness users, Millennials and Gen Z, are the "anywhere and everywhere" generation, who now make up 80 per cent of the fitness market (2019 Les Mills Global Consumer Fitness Survey). This generation of "digital natives" have grown up with technology seamlessly integrated into their daily lives, so they have evolving needs for their fitness experiences. In addition, the trend for fitness-at-home continues to grow and we know 85 per cent of club members also exercise at home, so our sector must evolve to meet these growing expectations for integrated fitness solutions.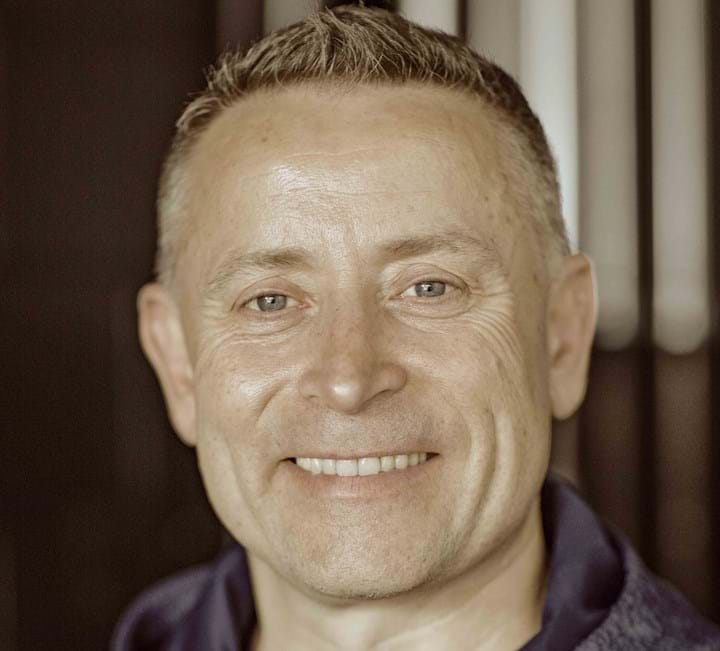 How do you see this taking shape?
With digital disruption and technology affecting every industry – especially fitness – we want to offer our club partners and their members a 360-degree fitness solution that seamlessly blends the physical and the digital. We call it the "consumerization of clubs". It means virtually expanding the four-walls of the traditional fitness facility and enabling members to exercise where and when they want.
With so many alternative ways to work-out, what does the long-term future look like for live classes?
Because we are social beings, the in-person experience will always be best. Live classes create retention, referrals and boost members' perception of value, but these can be augmented by technology to expand the club experience.
The long-term future of fitness will utilize technological advances in augmented reality and holographic telepresence. A recent demonstration from Microsoft of its HoloLens 2 showed how the device can now spawn high-definition holograms of people that can translate speech instantly into any language, anywhere in the world. This unlocks the possibility that soon, our favourite instructors could become quite literally on-demand, able to appear wherever we wear our augmented reality headsets, in whatever language we require.
How this plays out in 2030 remains to be seen, but it's safe to say that live instructors will be confronted with a great deal of opportunities and challenges as technology progresses. So far, the advent of virtual and on-demand services has driven up standards among live instructors, forcing them to raise their game in the face of fresh competition. I strongly believe in the power of innovation – a rising tide lifts all boats.
And how will live classes evolve in the next couple of years?
In the near term, great live class experiences will be a fusion of amazing, energetic instructors, plus tactile audio technology and augmented video to create immersive environments. Layering tactile music that users can feel, with an immersive visual experience through the use of augmented high-resolution video projected on huge screens is the first big step toward creating a more experiential live class experience.
Those who bridge the gap between the digital and physical world to offer an integrated fitness experience will be the big winners. In the short-term, expect the immersive experiences pioneered by group cycling class THE TRIP to expand into other class formats – both virtual and live – with high-quality video enhancing the class experience. Imagine a dance workout set against the backdrop of a cheering crowd in a sold-out stadium, or a yoga class surrounded by screens showing an alpine vista in Spring. Expect to see these very soon!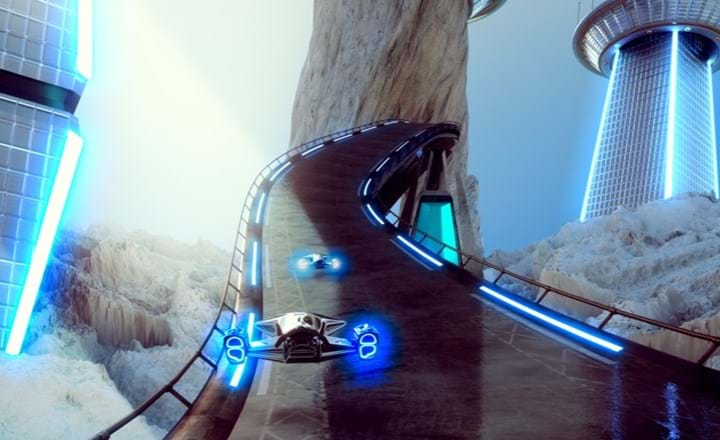 How do you see the role of artificial intelligence in fit-tech?
Without doubt, AI will be transformative for fitness and wellness, particularly when integrated with wearable and ingestibles to help us make data-driven decisions around when and what to eat, how long to sleep and when to workout. It also has the potential to transform how health clubs serve their members. In the same way that Netflix learns what TV shows users like and then makes recommendations, consumers increasingly expect experiential work-outs, personalisation, and smart recommendations to support their lifestyle, so AI will have a huge role to play in supporting members' every wellness need.
What most excites you about the impact of tech on fitness?
The momentum building in our industry that means we're on the cusp of making a real difference. Our mission at Les Mills is to create a fitter planet, and the technologies we've talked about will have a key role in democratising fitness and taking it to the masses. Without saying we can save the world on our own, we can do our bit to meet the environmental challenges facing us. Healthier, fitter populations are just better for the planet – from the transport choices they make, to the food they consume, to the money they save on healthcare budgets. There are so many opportunities and so much technology coming to the forefront these days that we have huge potential to change the health of billions of people. And I believe AI will be at the center of this transformation. Data, data, data! That's exciting.
What are the biggest challenges for firms innovating in the fit-tech space?
In today's complex business environment, where things are changing constantly, speed of execution is a lot more important than perfect execution. While you're trying to perfect a certain solution or product, the situation might have changed already, rendering your product or solution irrelevant. Make it "good enough," ship it, improve it based on market feedback, rinse and repeat. This approach achieves a solution much faster, because of the snowball effect of iterative learning.
Because we have to apply a constant "test and learn approach" it means we are always being challenged – we have to accept failure, but fail as fast as we can, and in a resourceful way. In that sense, applying the lean start-up methodology has been very valuable throughout my career.
What's the best way to bring ideas to life?
Action. There is no other way. Our team will brainstorm, or someone might just have a moment of genius, and we make it happen. I much prefer imperfect action than no action at all. It's also interesting to see how an idea develops along the way. Sometimes it's exactly as it was when it was first conceived, but other times it evolves so much you can forget where the idea initially came from. I think the key is to be flexible, allow the idea to follow its own potential and give it the support that it needs to thrive.
What advice would you give to young entrepreneurs working in the fit-tech space?
Do what you're passionate about. Do what you believe in. What I do is never about me. It's about my life's purpose. I'd encourage everyone to be aligned with who they are rather than what the rest of the world thinks they should be. Having resilience is absolutely essential and it's something you rarely find in people today. When I think of my own journey, I've never made the mistake of thinking I'm smarter than anyone, but my resilience and passion are off the charts, and I think that accounts for so much.
Another great piece of advice that I've followed is to "hire people that are better than you." As a start-up grows at a rapid pace, you have to give a lot of autonomy to the people working with and for you. It's the best way to scale yourself and continuously improve while doing it. If you can't rely on the people around you to do the job, the chances for successful and strategic growth drop significantly.
GIVE YOUR MEMBERS A FULL 360-DEGREE FITNESS EXPERIENCE
Join the LES MILLS™ On Demand Affiliate Program to support members' workouts at home, while earning revenue for your club.
FIND OUT MORE