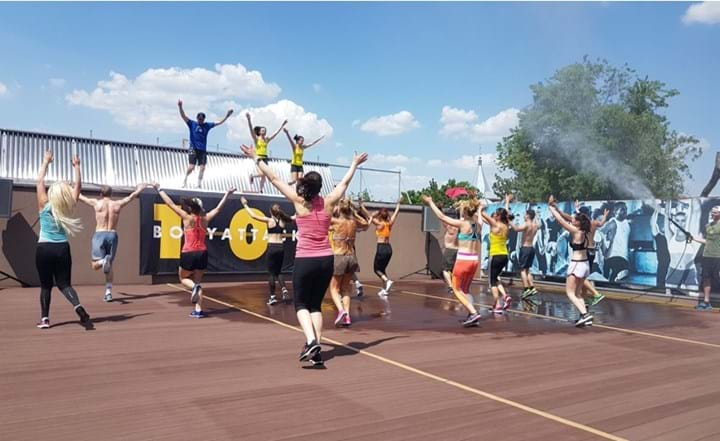 "That's great, but it will never work here." It's a phrase frequently heard in health clubs around the world. Whether a club is too big, too small, or whether a concept is too simple or too complex, there are always reasons not to break the mold and try something new.
For Vladislav Rojnov, owner of EcoSport Gym in the Moldovan capital of Chisinau, such challenges are merely opportunities that have yet to be realized. And it's a philosophy that's bringing huge benefits to the club's bottom line.
Having overcome significant geographical and operational challenges to become one of the first clubs in the region to offer Les Mills programs, EcoSport Gym has established itself as a group fitness institution. The premium club attracts a steady stream of new joiners through its group fitness offering, which accounts for 45% of total club visits, while an annual retention rate of 80% is a testament to the quality of the club and its Instructors.
Vladislav explains his club's unique approach to overcoming obstacles and how his relentless focus on group workouts has brought spectacular results.
What's the story behind your gym?
Vladislav Rojnov: As a former professional athlete who represented the USSR national team in canoeing, I've always had a huge passion for fitness and we launched EcoSport Gym in Chisinau in 2003. Ours is a 2000sq m premium club in the heart of the city (charging around €80 per month) aimed at cash-rich, time-poor professionals, so we take a best-in-class approach to our club design, equipment, and program offerings. We're best-known for our group fitness, which accounts for 45% of all club visits. We run 154 group workouts per week (59 live classes and 95 virtual) across four studios, plus our rooftop terrace.
How has the club evolved over time?
When we started out, we were very focused on personal training as a means of driving revenue, while group fitness we treated as a bit of an afterthought as the classes were so inconsistent and we were heavily reliant on the Instructors, who would take a large chunk of members with them whenever they left us. This all changed in 2010 at the IHRSA Congress in San Diego, when I first discovered Les Mills and realized this system was exactly what we were missing. That said, we then faced a number of challenges and setbacks in trying to bring Les Mills to Moldova, and it wasn't until 2015 that our perseverance paid off and we were finally able to launch BODYCOMBAT™, BODYPUMP™ and BODYBALANCE™.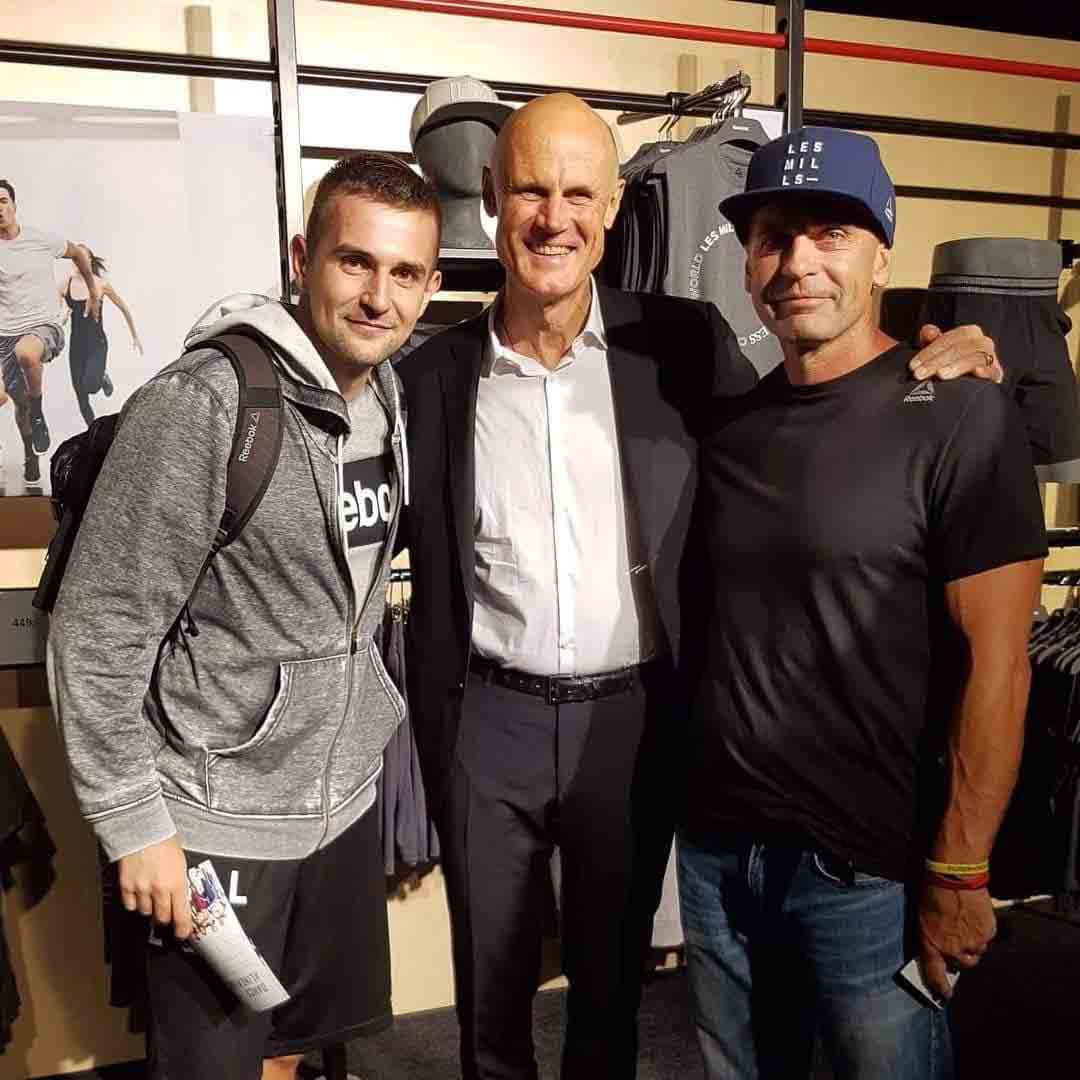 What was the impact when you launched the programs?
The initial impact was huge. Our group fitness attendance doubled and a lot more men started taking part (up from 15% to 35% of class participants), while overall club attendance jumped 20%. Attendance at some classes increased so much we had to buy more equipment to meet demand, while the launch of RPM™ and LES MILLS SPRINT™ in 2018 saw attendances to our cycle studio double after just one month.
But it wasn't all plain sailing. In Spring 2016 we added LES MILLS GRIT™, SH'BAM™and CXWORX™, but it's fair to say SH'BAM wasn't really a hit with our Instructors or our members. We had to look at the ways we were working with our Instructors, rebuild the schedule and replace SH'BAM with BODYATTACK™, which has proved to be much more successful.
How do you overcome challenges and keep your group fitness offering moving forward?
Put simply, we make the most of every resource available to us and tap into the knowledge of our partners. Every month, we hold web meetings with our Les Mills coordinator Paulina Antas, where we discuss our affairs and participate in webinars. Another big factor in our success has been the Group Fitness Management course. We attended the seminars in both Stockholm and Bucharest and the lessons you learn are invaluable for any club operator looking to win with group workouts.
We've put these into practice by optimizing our timetable and adjusting our programs to meet the needs of our members. We also draw heavily on data by measuring each class and Instructor to see how we can improve and ensure we keep our classes filled. We also invest heavily in our team, regularly sending our Instructors to Les Mills events and even making sure that our cleaning staff are clued up on the timetable and able to signpost members into group fitness. They're small things on their own, but add them all up and they make a massive difference.
What role does Virtual fitness play in augmenting your group fitness offering?
Virtual has been a big success for us since we launched it in 2019 with RPM™, LES MILLS SPRINT™, and THE TRIP™ in our cycle studio. It meant we were able to increase our schedule by almost 100 workouts per week, and so far it's boosted group fitness attendance by 12%. But this is just the start. We're noticing that more and more members are attracted by the option of attending world-class workouts at a time that suits them. It's also helping to lift the levels of our live classes, as we'll often find our Instructors in the Virtual studio, picking up teaching ideas and motivation from watching the top Instructors on screen. Virtual is definitely something we'll be doubling down on in 2020 by expanding our program offering.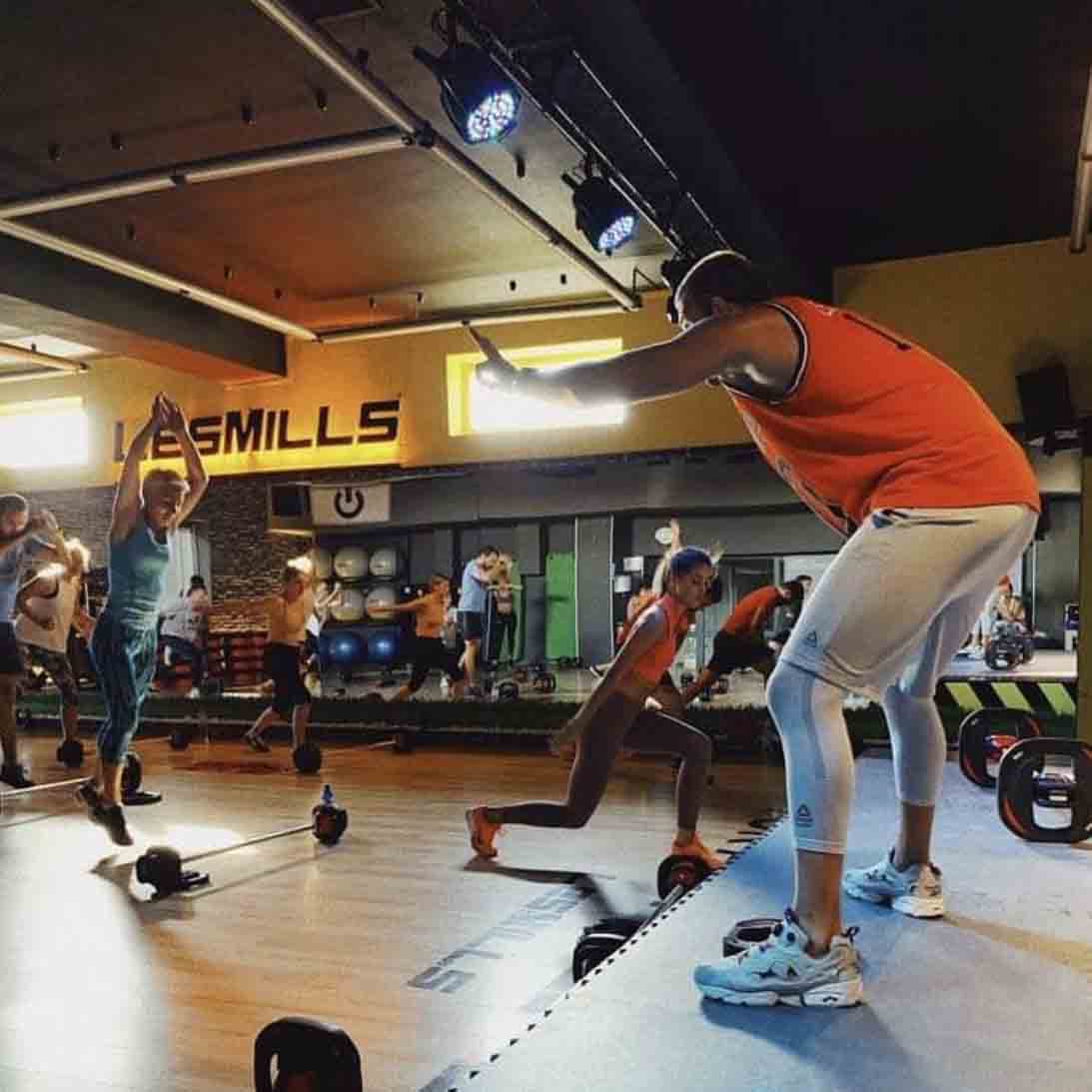 Where do you plan to take your group fitness offering from here?
Today, group fitness is one of our strongest selling points for attracting new members. It's also key to delivering the results and amazing experiences that keep our club's annual retention rate at 80%. Having started with 3 Les Mills programs, we now have 13, and boast the largest group fitness offering in the country. But we want to go even further, so we're doubling down on our live fitness offering and we aim to have all our Instructors complete Advanced Training for each of their programs by the end of 2020.
What's your philosophy for hiring and motivating your Instructors?
We always look for potential Instructors among our current staff first and the main things we want to see are passion and determination to become a Les Mills Instructor. Provided they have those traits, we'll always support them on their training journey. Today, our team is made up of 8 Instructors, 3 of the girls worked in our cafe, 3 guys were personal trainers, and 2 people worked in admin. The team are constantly encouraging each other to be better and you can see this reflected in the quality of our classes as they continue to improve.
I'm proud to say my eldest son Alex Rojnov is one of our Instructors and he's a great example for the rest of the team. A year ago he became Moldova's first-ever Elite Trainer for LES MILLS GRIT, while he recently passed Advanced Training modules for RPM and SPRINT and has since been invited to become a Tribe Coach in Les Mills Nordic.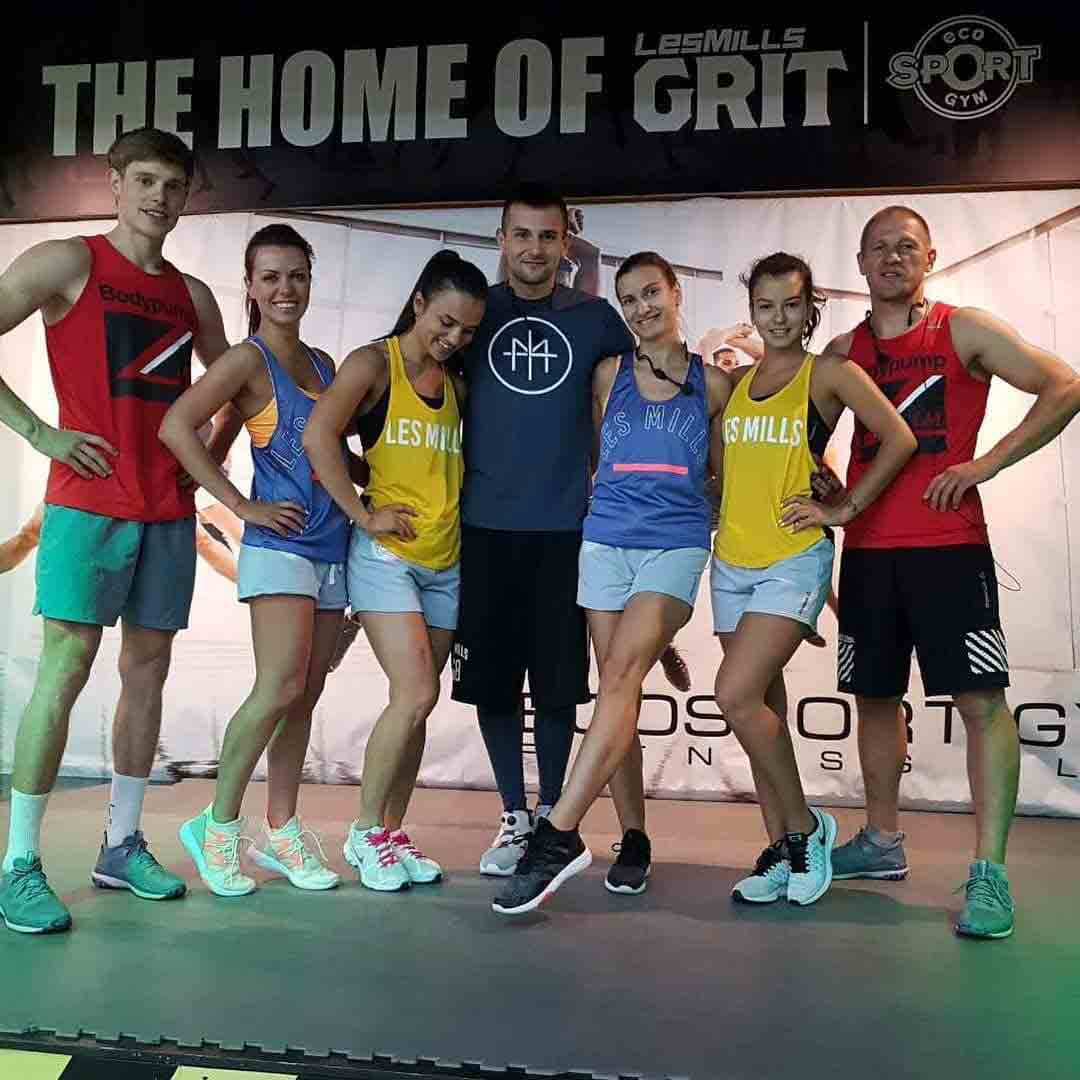 How do you keep your club buzzing and energized outside of the peak calendar periods?
We place a big focus on events and the quarterly program launches are a really big deal for us. When your club is nearly 20 years old and retention is at 80%, it's very difficult to surprise people and offer something out of the ordinary, so quarterlies are a great way for us to bring the 'wow factor'. We'll usually stage them over weekends and it's always a very popular event with members. The Instructors will team-teach and take turns on the stage, so they'll always put a lot of work in beforehand to learn the new moves and get up to standard. This means we can always be confident that each new release will get off to a great start.
The Brand Central marketing support we receive as Les Mills partners is a very handy bonus and really helps us to publicize these events and bring them to life. Having access to world-class video and photo assets is a huge win when it comes to promoting our club on social media and building our brand. It means we have one less thing to worry about and can focus on running a high-quality club.
Given the level of resources you invest in group fitness, how do you ensure this translates into a return on investment across your whole membership?
We know our members will stay longer and refer more friends if they do group fitness, so we've worked with our Les Mills coordinator Paulina Antas to develop a group fitness induction plan that helps members find their feet in the studio. Supplementary to this is the 6-week Les Mills Challenge, which we hold twice a year. Each week is dedicated to a separate program so that participants get to try a wide range of classes and we usually have 40 people sign up for each Challenge, with more than half of them going on to become full group fitness converts. There's also a 3-week Christmas challenge around LES MILLS GRIT, which Alex has transformed into one of our most popular programs from what was very much a standing start. Meanwhile, in summer, we'll hold special group fitness taster events on our stunning rooftop terrace, which is a sure-fire way to pull the crowds in.
What would you say to other club operators thinking about launching Les Mills programs?
I'd tell them that Les Mills is a great solution for anyone who wants to level-up their group fitness offering with a best-in-class product that's guaranteed to give their members results. It's rooted in science, completely safe, and means you no longer need to suffer sleepless nights worrying that your programs aren't up to standard or your best Instructor might be about to quit. It means your club will forever be on-trend, filled with passionate Instructors and members. You can always count on the experience and support of Les Mills to get the best results for your business. Welcome to the Tribe!