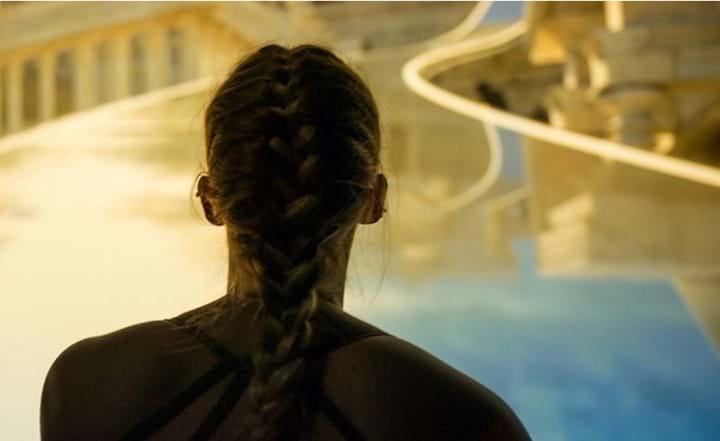 Reinvention is a popular theme in fitness, particularly when it comes to marketing. But for Jubilee Hall Gym in London's bustling Covent Garden, reinvention is not just a New Year's advert slogan, it's the only way to survive.
Starting life in 1897 as a flower market warehouse, the 1,858sq m Jubilee Hall building had numerous incarnations before becoming a community fitness centre in 1978, playing host to team sports, martial arts, trampolining, indoor climbing and even roller-discos.
But fast-forward to 2019, and the ailing gym was in desperate need of another facelift. Operating in the ferociously competitive London fitness market – with 60 gyms within a one-mile radius – the £59 per month mid-market club was being squeezed by boutiques, budget gyms, and everything in-between.
Having seen a gradual decline in membership and income, Jubilee Hall Trust – the charity that operates the facility – knew that at this point it was do or die for the historic site.
Following a strategic review, the management team embarked on a bold transformation plan to save the club and secure a sustainable future. This saw a major overhaul of the historic gym's design and infrastructure, allied with new digital solutions and services to help attract more members and create a budget surplus to fund the charity's outreach programs supporting deprived communities to become more active.
"The key was to create a space that members see as more than just a gym," explains Jubilee Hall CEO Phil Rumbelow.
"In such a competitive environment, we need to be offering a top-class fitness experience. But as a charity that really cares about its members' health, we also wanted to support their needs by adding an on-site wellness centre, that offers access to doctors, counsellors and therapists."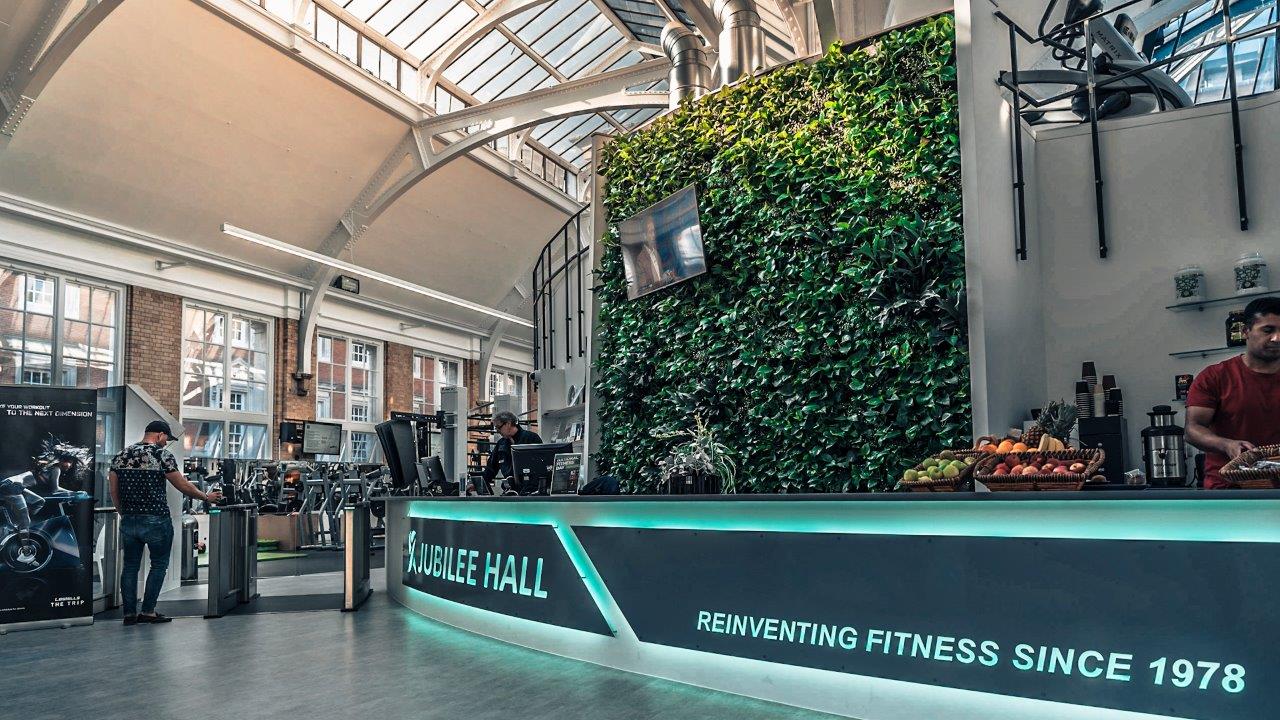 "Our Grade II listed building's triple-height ceiling and glass roof means we've always had one of London's most extraordinary exercise spaces, but this transformation has been about making the facility fit for the future, bringing in the latest technology to elevate the member experience."
Total transformation
Eager to attract a broader demographic while also boosting retention among its 800 current members, the club has made technology and group fitness two central pillars of its transformation. A new Jubilee Hall Gym app has enhanced the member experience and made it easier to book classes, while the addition of MYZONE heart-rate tracking software (and provision of a belt for each member) gives extra motivation and enables members to closely track their progress.
But it's been the cycle studio which has seen the biggest upgrade, both in terms of technology and group workouts. Jubilee Hall has become the first club in central London to install IMMERSIVE FITNESS™ cycling program THE TRIP™, backing this up with the addition of LES MILLS SPRINT™ Virtual and RPM™ Virtual to create a world-class group cycle offering.
"THE TRIP's been a game-changer for us," says Club Manager Oliver Deen. "We needed to modernize to compete with the competition and this program puts us right at the cutting edge of fitness. We've seen a big spike in class numbers since launching and it's bringing more people into the studio.
"By adding THE TRIP and the other virtual cycling programs, we've doubled the size of our timetable by adding 30 extra classes per week, while our operating expenditure is exactly the same as it was before. Now members are getting more bang for their buck and absolutely loving it – 99% of member reviews give our classes a 5-star rating."
The club's usage stats also bear this out. 30% of members who have tried THE TRIP so far had never done a group cycling class previously, while those already using the cycle studio have increased their usage by an average of 80% since THE TRIP was installed.
"The members are hooked on it – the visuals and the programming are like nothing they've ever seen before," adds Oliver. "They're looking at their MYZONE stats and wondering why they're suddenly burning an extra 200 calories per class when they do THE TRIP. It's so fun they don't even notice how hard they're working – immersive in every sense."
"I'm the biggest skeptic in the world, so when we went to see THE TRIP at West Wood in Dublin, I was walking in with my guard up. But the whole experience was so epic that by the end of the class it was clear that this was what we needed to give our club the edge. I'd never taught a class in my life before, but suddenly I was adamant that this was something that I wanted to teach myself."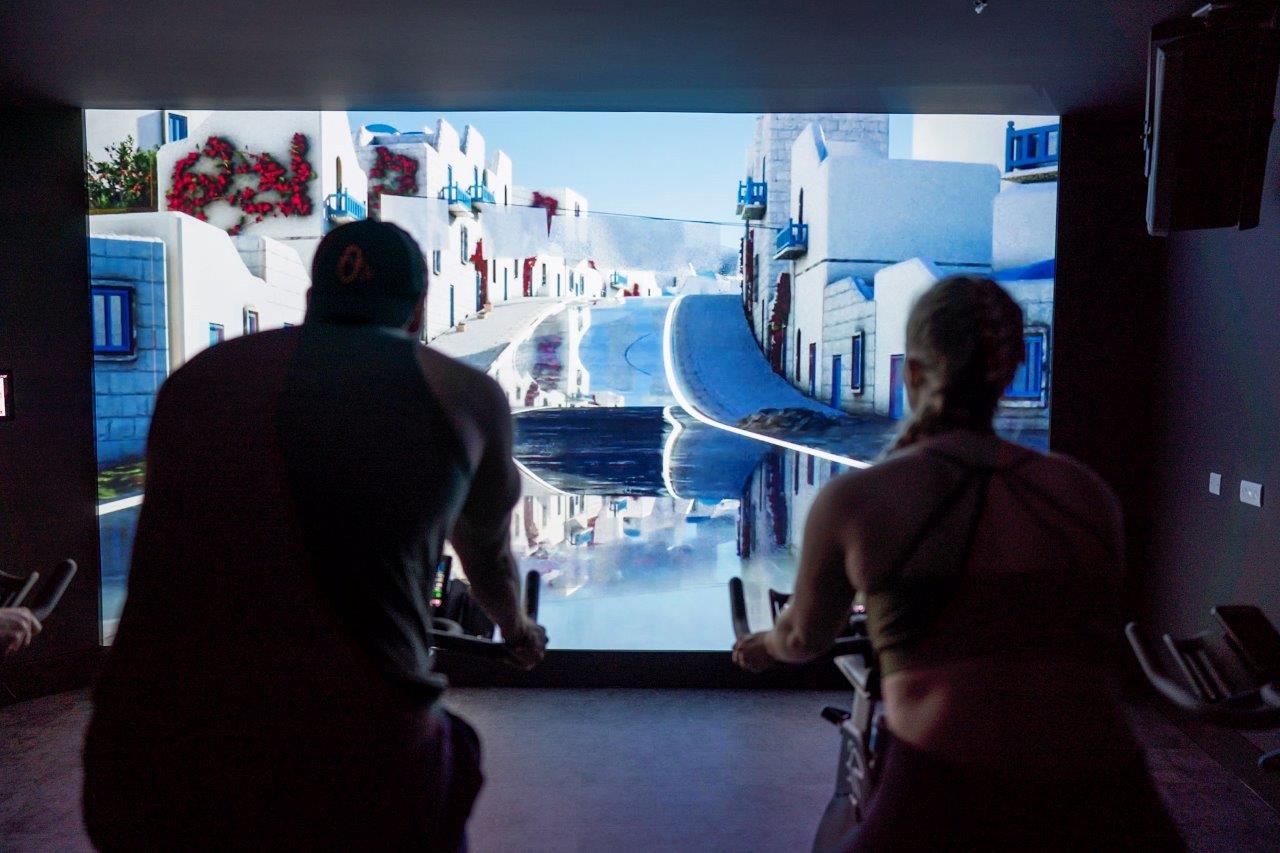 Strength in numbers
Much of the success seen in the cycle studio can be attributed to the enthusiasm shown by Oliver and his team to make the most of the investment.
Rather than relying on freelance Instructors to deliver the new classes, Oliver, his Fitness Manager, Sales Manager and two Receptionists have all been through LES MILLS Instructor training to deliver THE TRIP, as well as RPM and SPRINT.
Such has been their enthusiasm that Oliver has found himself having to rein the team in and ensure teaching opportunities are fairly shared out. Meanwhile, the physical benefits of all the extra teaching have not gone unnoticed on the team – or the members.
"Members keep saying how great we all look and asking whether we're on some secret drug or something," Oliver laughs. "We have to say to them 'No, it's just the power of THE TRIP.'"
"On a more serious note, it's been great for the team to be so involved in the whole process – you can see the motivation and passion in their eyes when they come to work each day."
"It's also brilliant for the members, as they get to have a much closer connection with the team here. It's great when the receptionist giving you a tour on your first day in the club is the same person who's going to be there in the studio with you later rocking out to THE TRIP."
"Building that sense of empathy and friendship is so important to helping members feel like they belong here and are inspired to keep coming back. You can't put a price on human connection, and as a charity that's dedicated to improving peoples' lives through physical activity, it's exactly what we're looking for."
Eager to unlock the power of the pedal?
Find out more on how to sweat your cycle studio with a fully-firing solution your members will love.
DISCOVER CYCLE