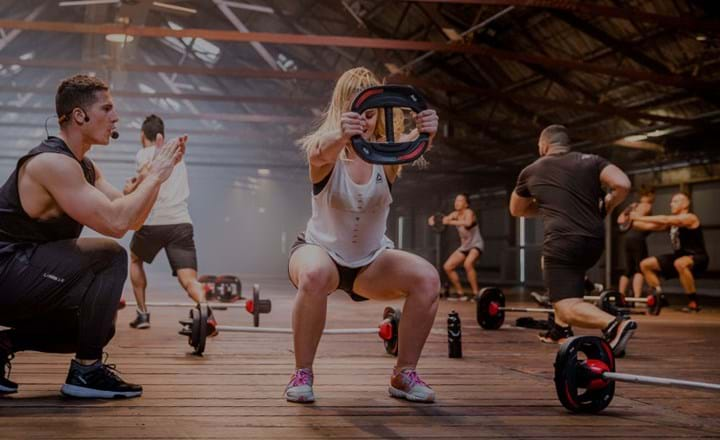 Make it your mission to build your city's championship fitness team. Here's how:
1. Create a scorecard
Count and total all weekly Group Exercise (GX) attendances. Keep in mind that the average club has 650 GX attendances per week, and the world's top performing clubs have over 10,000 GX attendances. What total will you have to achieve in order to become the state champion? Set that as your three-year goal, and then set quarterly milestones to get you there.
2. Maximize your lineup
Structure your timetable based on numbers – allocate more classes to your highest scoring players and programs. With this simple play, some teams can double attendance overnight.
3. Recruit star players
To win the championship you will need star talent. The best schools to recruit from are PE and performing arts. Partner with your local ones. There are plenty of passionate fitness students and performers who will be thrilled to share their passion or take to the stage and show what makes them special.
4. Implement a training program
To become champions, athletes constantly work on developing their skills. So must your team. Use the Les Mills system of initial training, practical assessment for certification, quarterly workshops, team preparation for quarterly class launches, six-monthly in-house assessment (always video-based) and advanced training.
5. Build a championship stadium
Here's where the saying 'if you build it they will come' really rings true. So create a space for fitness that's as big as you can, factor in experiential design and the best sound possible. Research shows that you start to hit economies of scale at a minimum studio size of 170m2/1800ft2. The world's most successful clubs have studios of up to 930m2/10,000ft2 that hold hundreds of people.
6. Market your team to your fans and the public
Program promotions, quarterly launch campaigns, individual player profiles, charity events… be proactive when it comes to raising the profile of your team. Use Les Mills' Brand Central library for base materials and ideas – and then customize them to make them specific to your market.
7. Create a game plan
Your game plan should focus on achieving the goals that you set (in step one above) along with annual plans and budgets, broken into quarterly segments. Prioritize the most important actions and implement them as you can afford. Write quarterly reports on progress against the plan and metrics.
8. Be (or recruit) a championship coach
Every winning team needs a professional coach – their very own Joe Maddon or Phil Jackson. With a good coach, there's no place for top dogs. The best coaches pay Instructors based on performance, give each team member time and love, building them as individuals via autonomy, mastery and purpose. Top coaches create a real team by training and celebrating together.