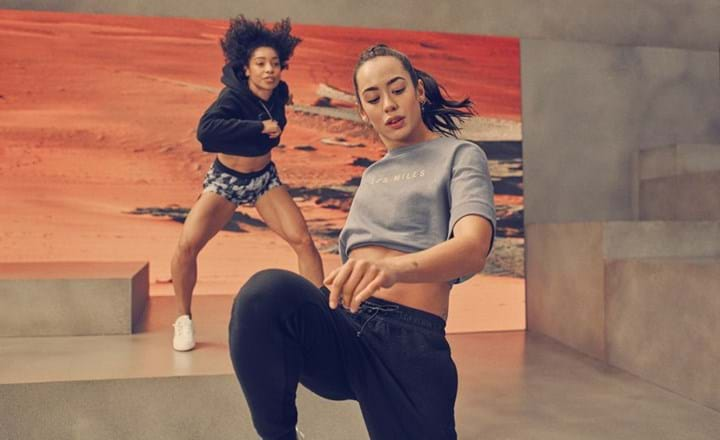 60-second summary
Key insights:
• Extensive research from Brunel University, led by Dr Costas Karageorghis, has found on-beat music is key to the enjoyment of group exercise, as well as driving motivation and boosting results
• Carefully-selected music is proven to reduce the perceptions of exertion by 12%, improve the effects of exercise by 15%, movement efficiency by 7% and boost endurance 15%
• Bad music can cost members, with 7% attending their club less because they don't like the music. But it's important to focus on the majority – you can't please everyone!
Darkness, strobe lighting, bodies moving to the beat of pulsating speakers – the modern group exercise studio bears all the hallmarks of a downtown nightclub. It's a far cry from the stale, outdated aerobics rooms of the past and the revolution has gathered pace through the boom of boutique clubs over the past five years.
The growing convergence between fitness and music has seen the beat become more vital than ever to the group workout experience. And it's sparked a string of new innovations. While music stars like Beyoncé and Rihanna have released workout clothing ranges, clubs have also been getting in on the act. SoulCycle has staged classes accompanied by live concerts from a host of up-and-coming acts, while London-based 1Rebel has collaborated with Grammy-award winning singer Jess Glynne to curate playlists for workouts, as well as launching LIVERIDE classes where jazz players jam between bike aisles in cycling classes.
Music is, quite literally, instrumental when it comes to creating the ultimate workout. And for good reason. A carefully-curated playlist can be the difference between members relishing stepping into your studio every session, and those who swear they'll never return.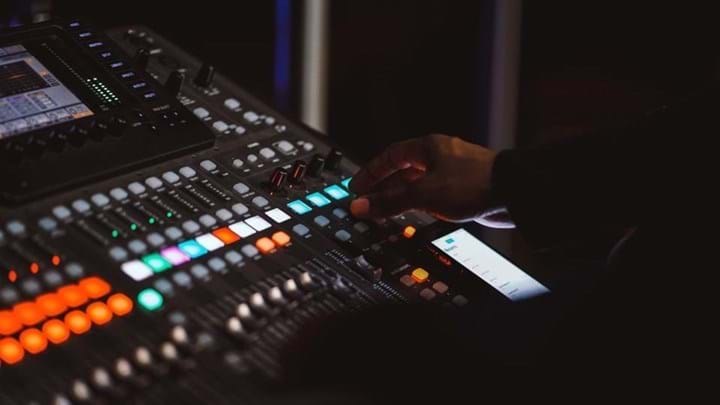 Run to the Beat
The science backs this up. Extensive research from Brunel University, led by Dr Costas Karageorghis, former consultant for Run to the Beat London half marathon, has shown synchronous music – that which matches the tempo of the exercise – is proven to reduce perceptions of exertion by up to 12%, improve beneficial exercise effects by up to 15%, boost movement efficiency by up to 7% and extend voluntary endurance by as much as 15%.
Commenting on the research, Dr Karageorghis explained: "The synchronous application of music results in much higher endurance, while the motivational qualities of music impacted significantly on the interpretation of fatigue symptoms right up to the point of voluntary exhaustion."
The role of music is particularly important for cycling classes. In a 2018 report by ukactive and Stages Cycling, music was identified as a critical factor when selecting a group cycling class by 86% of respondents, with only the Instructor and quality of equipment deemed more important.
While quality music is a key factor for 19% of older gymgoers (Baby Boomers and Generation X), it rises to 28% for Millennials and Generation Z consumers, who are increasingly driving fitness trends around the world and now account for 80% of the total fitness market.
But while banging beats form the backbone of a great workout experience, sub-par selections can detract from the experience and stop members coming back. 59% of club members would like to attend their facility more regularly, according to the 2019 Les Mills Global Fitness Survey, but 8% say they are put off by the atmosphere in their club and 7% don't like the music.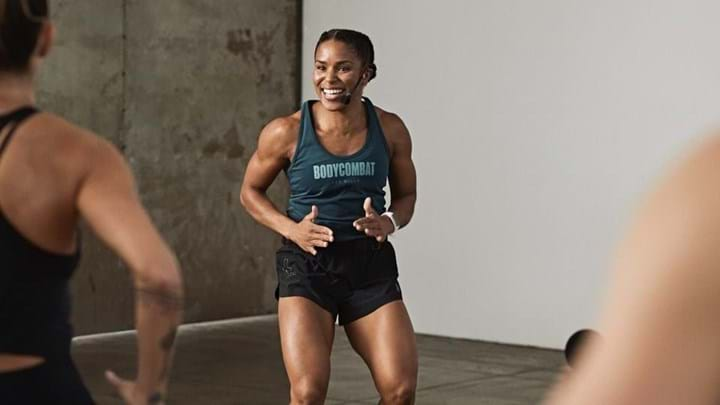 Striking the right chord
While it's never ideal to have unhappy members, the fact remains that music is never going to be to everyone's taste, so as a business it's a case of ensuring you delight the majority and find solutions to mitigate the minority.
A common complaint that clubs receive from members is that the music in class or on the gym floor is too loud or too quiet, so finding the 'Goldilocks' volume level of just-right can prove a thankless task.
For Phillip Mills, Executive Director of Les Mills International and Owner of 12 Les Mills clubs in New Zealand, finding the right balance when it came to music was the source of many management headaches.
"For years we tried to get the music levels in our studios and gym floor areas right," says Phillip.
"We knew we needed enough volume to motivate people, but were regularly bombarded by complaints from a few members about it being too loud.
"Finally, we surveyed our members and found that 80% of them said the music was "about right", 17% wanted it louder and just 3% said it was too loud. But that 3% were incredibly vocal, sometimes going as far as calling in City Council noise officials to try and force us to cater to their wishes.
"The solution we found was to source inexpensive earplugs and offer them in free dispensers to anyone who found the music too loud. We spend very little on these, as very few people use them."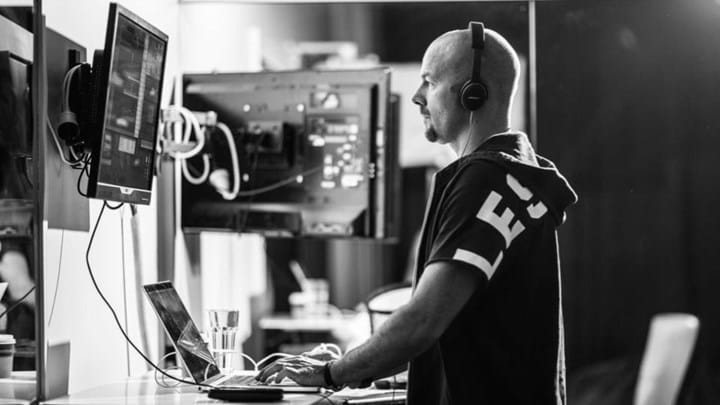 The Les Mills Approach
Aside from having to contend with angry members, a bigger problem that clubs face is finding the right music to bring a program to life. Simply plugging in your 'Club Bangers' playlist and hitting shuffle isn't going to cut it for a modern gym.
As the world's largest provider of exercise to music classes, Les Mills has been at the forefront of this evolution, having developed a sophisticated system to ensure clubs can offer the latest hits in their classes and dial up the motivation factor.
"It always starts with the music," says Diana Mills, Creative Director of Les Mills International. "We have to find music that makes you want to move."
Diana works with a devoted music team who collaborate closely with Program Directors, choreographers, composers and artists, listening to thousands of songs every month to pick the 10 or 12 tracks for each new workout release.
The team curates 80 unique playlists every year (one per quarter for all 20 Les Mills programs), each tailored to the specific demands of the workout. Once each suitable song is identified, the team has to track down the record labels who own the rights.
It can take weeks or even months to secure the licence to use the track in every class around the world. Even then, the team will often hire composers and commission a Les Mills original or cover to ensure the music is pitch-perfect for every movement in every class.
"The energy of some programs, like BODYATTACK for example, might call for a faster BPM," explains Licensing Manager Josh James, who secures the rights to 800 tracks a year. "The Program Director may have a track they really want to use but it's not quite fast enough, so will opt to use a cover where they can work with our producers to get the right BPM profile to fit the choreography."
Chris van de Geer, Producer at BigPop Music Studios, who have been working with Les Mills for more than a decade, treats each new release like he would an album.
"We use the same process as creating an album or record," he says. "It's such an important thing to have good music with your product because people really relate to it."
The whole process takes huge amounts of time – and money. "There's still a lot of costs associated with digital distribution," adds James. "Building and maintaining an app for an audience of over 100,000 Instructors is a considerable investment."
Fresh Moves, Music and Motivated Members
This extra time and energy to secure the perfect soundtrack is integral to the quality of the program and the success of the clubs who license them.
"BODYPUMP is among our most popular classes and the reason people love it is that they know what to expect and they love the music," says Diana Sideri of Greater Naples YMCA in Florida. "It's consistently great quality and it's what people want."
At a time when consumers have more workout options than ever before, thanks to the emergence of on-demand streaming services and fitness apps, the onus is on clubs to ensure the live workout experience is the ultimate – and worth leaving home for. And as the research shows, killer music can be key to dialling up the fun-factor and delivering the results that will keep your members coming back for more.
Get in touch for a free consultation
Want to learn more about how a floor-filling soundtrack can help pack your club's group exercise studio?
Get in touch