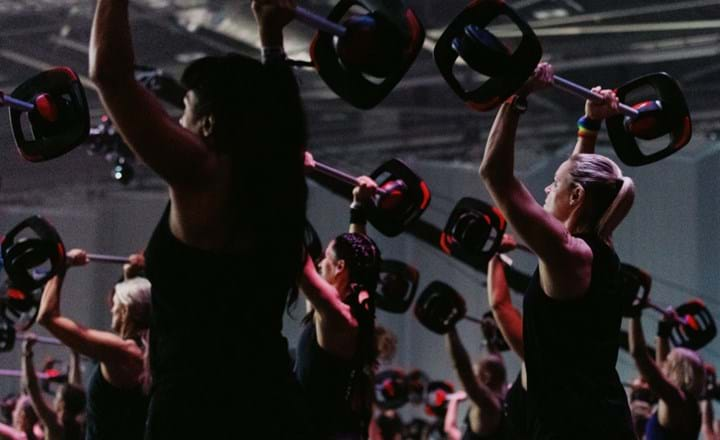 If 2022 was the year of working out to boost mental wellbeing, then 2023 will see exercisers double down on wellness by focusing on the life-extending health benefits of their workouts.
That's according to new Mindbody research, which asked 17,000 Americans to share their 2023 fitness goals and mindset. Read on as we unpack the key learnings and discover:
Why the wellness trend is here to stay

How clubs can foster lifelong habits among members

How to win with Gen Z

Ways to engage harder-to-reach members

The golden opportunity to reach remote workers
1. Live well, live long
With workouts now established pillars of the mental health toolkit – nearly 40% of respondents say they exercise to manage stress – consumers are also now placing greater focus on becoming 'stronger for longer'. One-third said training to live a long and healthy life is now their prime motivator, signaling a longer-term outlook on how they train and where. This represents a marked shift from traditional workout motivations, typically centered around weight management and aesthetics – short-term goals that often come with short-term exercise intentions.
The shift away from extrinsic motivators towards more intrinsic drivers opens up greater opportunities for clubs to capitalize on what scientists have coined Automaticity – the practice of making exercise routine.
"For people looking to start exercising more regularly, there are numerous tactics club operators can use to ease them in and overcome some of the initial barriers that hold people back," says Bryce Hastings, Les Mills Head of Research and co-author of the Automaticity study into the behaviors of active and inactive people.
"Steering new exercisers towards workouts that allow for autonomy and independence with respect to challenge and complexity will provide the necessary flexibility to find their level and continually progress. Meanwhile, adding social elements to their sessions by training with a friend is another great way to reinforce the habit."
2. Gen Z love community
The report found that the social benefits of in-club exercise are also becoming better appreciated. Two-thirds (65%) of those polled said fitness is more important to their wellness than similar leisure activities like spa and beauty, pointing to the deeper in-person connections they provide, along with a strong sense of community.
Driving the demand for in-person, community-driven connections is Gen Z, with more than a quarter of them focused on experiences that connect them to other people. This echoes the Global Wellness Summit's Future of Wellness report for 2023, which found appetite for experiences centered around shared in-person connection is higher than ever.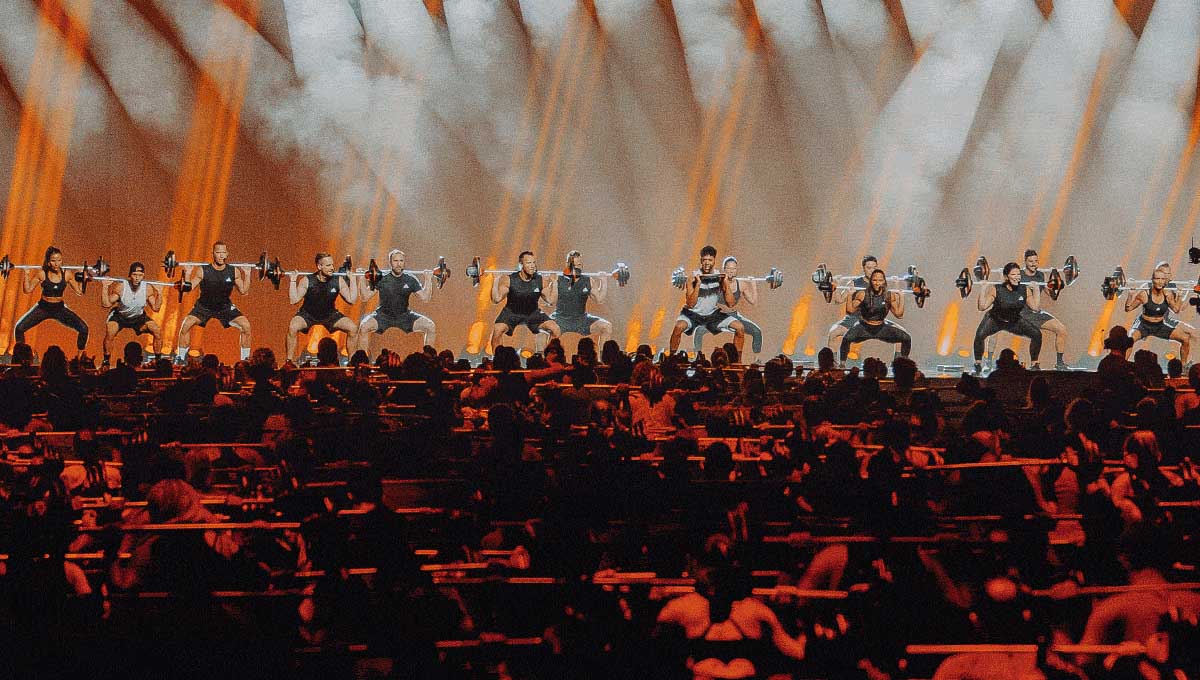 Gen Z and Millennials now account for 80% of fitness consumers, so delivering on community and social connection puts operators in a strong position to take the lion's share of the market by winning this key battleground.
3. Reimagine the member journey
Among those yearning for in-club connection, there's a group of exercisers who require a more thoughtful approach. Women continue to experience higher levels of 'gymtimidation' than men, meaning half of those polled feel the need to get in better shape before they join a club.
Whether these women comprise the untapped 'rejoiner' market of people yet to return to the gym post-pandemic, or they're total gym newbies, Omnifitness represents a clear opportunity to nurture them. 35% of Americans now regularly attend a class they first discovered online, so the journey to joining a club is no longer linear or an entirely in-person experience. Embracing an Omnifitness approach with a high-quality digital offering allows nervous exercisers to take baby steps via home workouts that build familiarity with the moves before they dive into the live in-club fitness experience.
The ability of digital fitness to funnel more people into live workouts was fully evident at the October 2022 LES MILLS LIVE London event, where over 5,000 consumers came together for a thrilling weekend of fitness. Whereas pre-pandemic Les Mills events would typically see an audience split of 80:20 between Instructors and club members, LES MILLS LIVE London comprised 40% Instructors, 20% club members and 40% LES MILLS+ users who were attending their first live fitness event.
4. Become the 'second space'
In an age of increased remote working, people based at home are becoming more intentional about how they spend time away from screens. The Mindbody poll found people are twice as likely to try a new fitness class on a day they work from home.
As remote working becomes the new normal for many, clubs are perfectly positioned to meet growing demand for fitness experiences that offer social connection. Reaching a member who commits to becoming fit for life relies on providing an experience they want to keep reliving. For facilities with enough room, there's a huge opportunity to become the 'second space' for members who want to work away from the office and grab a convenient workout while they're at it.
Big box operators and a number of boutiques have been offering work pods for a while now, with many more clubs starting to follow suit. Not only is it a great way to drive footfall and broaden the in-club experience, becoming the 'second space' for people away from the office provides huge potential for clubs to generate ancillary revenue, from renting desk space and WiFi, through to driving extra spend in your restaurant/cafe.
Meeting the 'fit for life' mindset of members in 2023 offers a pathway for clubs to improve retention by playing a more prominent role in their members' lives.
GIVE YOUR CLUB THE EDGE
As the world's first Omnifitness app, LES MILLS+ bridges the gap between digital and live workouts by signposting users towards your club.
FIND OUT MORE